The Whelan Foundation Scholarship Program
$5,000–$20,000
Award Amount
3/30/2023
Submission Deadline
Explore Similar Scholarships
College Major:
Location:
Grade Level:
Larry Whelan was a devoted supporter of organizations that provide services to those with limited resources and opportunities. Throughout his life, he gave enormous amounts of his time, energy, resources, and passion to help others improve their conditions. Before his death, he and his wife established the Whelan Foundation, which aims to carry on their vision and commitment to Long Island.
The Whelan Foundation Scholarship Program is run entirely by volunteers. Its goal is to provide recipients on Long Island with opportunities that would otherwise be denied due to financial constraints. Applicants must be graduating high school seniors from Long Island enrolled as full-time students at an accredited college or university in the United States or continuing education to pursue a degree in the field of occupational therapy, special education, speech pathology, or other behavioral-focused majors.
Recipients must maintain full-time enrollment and be in good standing with their college or university to have the award renewed for the academic year. They must rank in the top 20% of their class. Grades are to be submitted to the Whelan Foundation every semester.
Key Information of The Whelan Foundation Scholarship Program
Study Details
Area of Study
Behavioral Science
Occupational Therapy
Speech Pathology
Country of Study
United States
Scholarship Details
Intended Level of Study
Undergraduate
Award Amount
$5,000–$20,000
The Whelan Foundation Scholarship Program Timeline
August 2022
Application Opening Date
Applications open on August 1.
March 2023
Submission Deadline
The submission deadline is on March 30.
May 2023
Awards Announcement Date
Recipients will be contacted before the end of May.
Scholarship Eligibility
To be eligible to apply, applicants must meet the following criteria.
Eligible Grade: High School Senior – Undergraduate
Maximum Age: Any
Required GPA: 3.5
Geographic Eligibility: New York
Gender: Any
Race/Ethnicity: Any
Application Requirements
Here's what you need to submits besides your application.
Essay
Grade transcript
Recommendation letters
Financial Information
Present Work Experiences
School Verification
How to ace the The Whelan Foundation Scholarship Program
1
Showcase service in the special needs community
Show your involvement in community activities and your contribution to the special-needs community. Talk about the activities that you have participated in without pay that involve helping students or adults with special needs.
2
Highlight your work experience
Describe your work experience over the last four years. Summarize your plans as they relate to your education, long-term goals, and career objectives.
3
Demonstrate leadership abilities
Talk about your strengths, including leadership and commitment. Address your needs and why you are deserving of Whelan Foundation scholarship support.
4
Demonstrate your academic achievement
Part of the selection criteria is academic achievement. Emphasize your academic standing, personal motivation, and career objectives.
How the The Whelan Foundation Scholarship Program is Judged
An independent scholarship committee will assess student qualifications based on academic achievement, personal motivation, contribution to the special-needs community, and leadership quality are all factors in selection.
Why We Love the The Whelan Foundation Scholarship Program
The scholarship provides students with financial assistance
The Whelan Foundation assists students with financial needs in paying their university tuition fees. It encourages students to continue their education and reach their goals.
Recipients have the option of changing institutions
Scholarship recipients are free to transfer to another higher education institution as long as they notify the foundation in writing. Future payments will be made to the new institution.
The scholarship is renewable
The Whelan Foundation Scholarship Program is renewable. The academic performance of scholarship recipients is evaluated annually for renewal.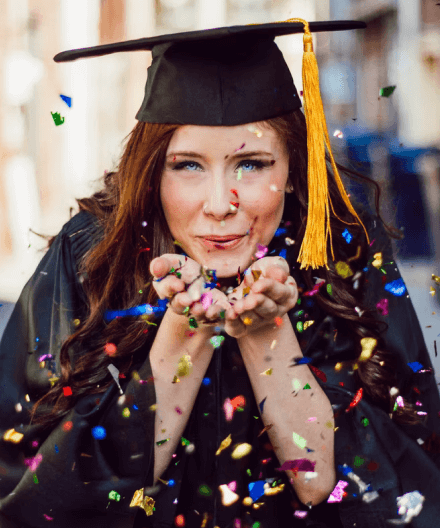 5 Facts About The Whelan Foundation Scholarship Program
Applicants related to Whelan are not eligible
Applicants with a connection to the Whelan family or any current board members are ineligible.
The scholarship is funded through donations
The Whelan Foundation Scholarship Program is entirely funded through donations and community volunteer support.
Students must show proof of financial need
To be considered for the scholarship, students must demonstrate financial need.
A minimum GPA of 3.5 is required
Students must have a minimum grade point average of 3.5 (on a 4.0 scale) to be eligible for the Whelan Foundation Scholarship Program.
Applicants must be U.S. citizens
Applicants for the scholarship must be citizens or legal residents of the United States of America.