The Legacy Lab Foundation Scholarship
11/8/2022
Submission Deadline
Explore Similar Scholarships
Location:
Demographic:
Grade Level:
Founded in 2012 in Los Angeles, The Legacy Lab is a think tank that investigates the mechanics of long-term brand growth in a society that is focused on the short term. In this vein, the spotlight is on ambitious leaders — remarkable men and women who have succeeded in keeping their businesses distinctive, inspirational, and powerful over time, despite the fact that the world, technology, and competition have changed around them.
The Legacy Lab is composed of two entities: The Legacy Lab Consultancy, which assists brands in building legacies with the understanding that premium brands endure over time and have lasting value, and The Legacy Lab Foundation, which was established to invest in leaders and organizations working to make a lasting difference in the world. The Legacy Lab is a venture of Team One, and it is a for-profit corporation.
The Legacy Lab established the scholarship as an investment in future Black nad African American leaders. Scholars are people who are actively working to create change and make a lasting impact. The award is therefore used for a any educational expense such as tuition or books.
Key Information of The Legacy Lab Foundation Scholarship
Study Details
Country of Study
United States
Scholarship Details
Intended Level of Study
Undergraduate
Postgraduate
Vocational/Technical School
The Legacy Lab Foundation Scholarship Timeline
September 2022
Application Opening Date
Applications usually open in around September. Check the website for more accurate dates closer to the time.
November 8, 2022
Submission Deadline
The deadline for applications is around 9 am PT. Check the website for more accurate dates closer to the time.
December 17, 2022
Finalist is selected
The winners will be announced.
Scholarship Eligibility
To be eligible to apply, applicants must meet the following criteria.
Eligible Grade: High School Graduate – Undergraduate
Maximum Age: Any
Required GPA: Any
Geographic Eligibility: United States
Gender: Any
Race/Ethnicity: Black
Application Requirements
Here's what you need to submits besides your application.
How to ace the The Legacy Lab Foundation Scholarship
1
Prepare a script
In order to be effective, prepare a script for the video submission. Carefully read the questions and write down your answers. Take the time to edit them and practice reading it before you start recording.
2
Use a good camera
Do your filming in a well-lit, clean space and keep your backdrop as plain as possible. It's all about the sound, so make sure you are audible. Keep it steady and shoot in landscape mode. When you're filming, take a second look at your videos before submitting.
3
Be yourself
Make sure the video is all about you and why you qualify for the scholarship. Be yourself and do not exaggerate information that may not be applicable or important to the exercise.
4
Do not tell stories
Keep it brief. Keep it as short and to the point as possible, without revealing extraneous details. And don't waffle on about unimportant details.
How the The Legacy Lab Foundation Scholarship is Judged
To qualify, you must be a Black or African American student with a strong sense of personal purpose who is studying with the intent of creating positive, enduring change.
Why We Love the The Legacy Lab Foundation Scholarship
It's a video submission
The goal of the video is an opportunity to express yourself by answering the questions and demonstrating that you have a motivation for needing the scholarship as well as your purpose for doing so. It is a method of providing useful information that distinguishes you.
It's an opportunity to express yourself
Be personal and passionate, present yourself professionally, emphasize what makes you unique so you can make the video count. Not many scholarships offer the opportunity to showcase your personality liek this.
Advocacy is highly appreciated
Advocacy works to guarantee that all members of society are able to have their voices heard on topics that are important to them, protect and promote their rights, have their opinions and desires taken into account when choices regarding their life are made, is looked at favorably.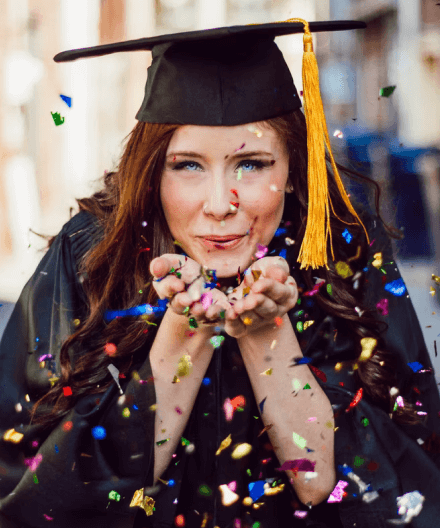 5 Facts About The Legacy Lab Foundation Scholarship
Applicants are asked in-depth questions
Individuals applying for the scholarship, including racial justice campaigners and researchers looking into genetic risk factors in people of African descent, were required to explain what "legacy-making" meant to them.
Applicants need to show your substantial influence
A demonstration of how they are working toward long-term change, as well as what "substantial influence" they have already had in their individual communities, was also expected of them.
There are additional awards to be won
Because they receive so many quality submissions, The Legacy Lab Foundation introduced the Rising Star Award for five to six additional winners.
Only for Black or African American students
It gives a chance for Black and African American students to be heard and grow in their various capacity of knowledge.
Emphasis on the next generation of entrepreneurs
Recruiting future leaders who wants to disrupt an industry, question societal conventions, and/or create a long-lasting cultural brand solution. We'll support one of tomorrow's leaders who is already making strides.