Jim Boyce Memorial Scholarship
3/1/2023
Submission Deadline
Explore Similar Scholarships
College Major:
Location:
Grade Level:
The scholarship was established by the Accessibility Professionals Association (APA), which is an association of professionals in the U.S. built environment sector. The main focus of the group is ensuring accessibility in the industry. Through the scholarship, APA seeks to honor one of its members, Jim Boyce, as well as others who have promoted accessibility compliance in the built environment field.
The scholarship targets undergraduate students at accredited universities and colleges within the U.S. Applicants should be pursuing studies in programs that interface with accessibility or universal design, for example, architecture, interior design, and civil engineering. Importantly, they should have a design portfolio that showcases a strong interest in accessibility.
Each year, the scholarship committee or the APA Board of Directors determine the total annual scholarship amount, previously prizes up to $2,000 have been awarded. The scholarship committee can decide to grant this prize to one recipient or divide it between two. The award can be used to fund one's tuition and other academic expenses.
Key Information of Jim Boyce Memorial Scholarship
Study Details
Area of Study
Architecture
Civil Engineering
Construction Management
Interior Design
Landscape Architecture
Country of Study
United States
Scholarship Details
Intended Level of Study
Undergraduate
Jim Boyce Memorial Scholarship Timeline
November 1, 2022
Application Open Date
Applications typically open in November of the previous year.
March 31, 2023
Submission Deadline
Applications are accepted each year through March.
April 31, 2023
Award Announcement Date
The scholarship winner or winners are announced.
May 31, 2023
Scholarship Funding
Once awarded, the scholarship is funded on or before May 31.
Scholarship Eligibility
To be eligible to apply, applicants must meet the following criteria.
Eligible Grade: College Freshman – Undergraduate
Maximum Age: Any
Required GPA: 2.5
Geographic Eligibility: United States
Gender: Any
Race/Ethnicity: Any
Application Requirements
Here's what you need to submits besides your application.
Grade transcript
Recommendation letters
How to ace the Jim Boyce Memorial Scholarship
1
Build a portfolio that demonstrates your interest
One of the best ways of showcasing your interest in a particular subject is by building a portfolio of focuses on that area. Similarly, have a portfolio that you can share either as a PDF or through a website to demonstrate your interest in accessibility in the built environment.
2
Complete all fields in the application form
The application form has some non-mandatory, yet important, sections. One of these sections asks you about what else you want to share with the selection committee. Use this field to talk more about your background or other strengths that make you the ideal candidate for the scholarship.
3
Take note of the instructions
Follow all the instructions strictly. For example, you are asked to submit not more than two recommendation letters and that your essay should not be more than 500 words. Any deviations from these guidelines is likely to disadvantage you.
4
Have a genuine interest in accessibility
The scholarship is funded by an organization that has a deep interest in accessibility in the built environment. Before applying, make sure that you share this vision as it will be evident in your essay that asks you to describe your experiences and career aspirations.
How the Jim Boyce Memorial Scholarship is Judged
The scholarship committee uses a variety of factors to assess the applicants, including their academic grades as well as their experience and interest, both personal and professional, in accessibility in the built environment. Therefore, write a response that not only speaks of your enthusiasm for the area of interest but also wows the reviewers. Additionally, ensure that all supporting documents are attached and are in order.
Why We Love the Jim Boyce Memorial Scholarship
The scholarship promotes a significant social cause
Accessibility in the built environment is a significant social challenge that affects millions of people. This scholarship is one of the ways that the APA is using to spread awareness regarding the issue.
Non-stringent application requirements
Unlike other scholarships that want exemplary academic achievers, the Jim Boyce Memorial Scholarship is open to students with average grade point averages (GPAs) of 2.5 and above. This is a fair requirement that can be met by many applicants.
Recipient's right to privacy is respected
The scholarship committee recognizes that not all people want their details published online. Thus, it allows recipients to opt out of having their names published on the scholarship website.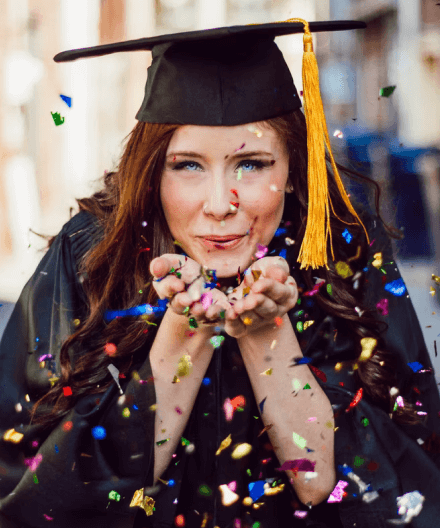 5 Facts About the Jim Boyce Memorial Scholarship
Accessibility was important to Jim Boyce
The success of the APA is, in large part, due to the efforts of Jim Boyce, who was one of its Charter Members and a drafter of the Texas Accessibility Standards in 1994.
Prize is sent directly to one's school
The scholarship award is sent directly to the financial aid office of a recipient's college where it can be drawn to fund their academic-related expenses.
Letters of recommendation can be emailed separately
It is not mandatory for an applicant to upload their letters of recommendation together with their application but, instead, the referee can send the document through email.
All past applicants can reapply
Each year, the scholarship is open to all eligible students in the country, including past applicants and even previous winners.
High school seniors are ineligible to apply
The scholarship is open only to students already pursuing their undergraduate studies, which, therefore, excludes high school seniors as they are yet to be enrolled at a university.