The James M. & Virginia M. Smyth Scholarship Fund
2/15/2023
Submission Deadline
Explore Similar Scholarships
College Major:
Grade Level:
The Community Foundation for Greater Atlanta (CFGA) established the M. & Virginia M. Smyth Scholarship to provide financial assistance to students seeking undergraduate degrees in the humanities, social sciences, music, or ministry. The scholarships are an essential component of the CFGA's mission to promote justice and shared prosperity in their community.
The James M. & Virginia M. Smyth Scholarship Fund awards one scholarship to the value of $2,000 to students enrolled at an accredited college pursuing an undergraduate degree in the arts and sciences, human services, music, or ministry. The initiative aids students in accessing new opportunities and paying for college. Additionally, it provides the foundation's donors a chance to make a direct impact on the lives of students in their region.
All undergraduate students in the United States, who are majoring in the arts/sciences, human services, music, or ministry, are eligible for the scholarship. Students must also show financial need and have a grade point average of 3.0 or above. Candidates from Missouri, Mississippi, Georgia, Illinois, Oklahoma, Texas, and Tennessee are prioritized.
Key Information of The James M. & Virginia M. Smyth Scholarship Fund
Study Details
Area of Study
Arts
Human Services
Ministry
Music
Science
Country of Study
United States
Scholarship Details
Intended Level of Study
Undergraduate
Vocational/Technical School
The James M. & Virginia M. Smyth Scholarship Fund Timeline
December 2022
Application Opening Date
Applications open on December 6.
February 2023
Submission Deadline
The submission deadline is on February 15.
June 2023
Awards Announcement Date
Winners are announced on June 30.
Scholarship Eligibility
To be eligible to apply, applicants must meet the following criteria.
Eligible Grade: High School Senior – Undergraduate
Maximum Age: Any
Required GPA: 3
Geographic Eligibility: Georgia, Illinois, Mississippi, Missouri, Tennessee, Texas, United States, Oklahoma
Gender: Any
Race/Ethnicity: Any
Application Requirements
Here's what you need to submits besides your application.
School Verification
Grade transcript
Recommendation letters
Financial Information
Standardized Test Scores
How to ace the The James M. & Virginia M. Smyth Scholarship Fund
1
Emphasize your engagement in community service
In your application, make sure to highlight accomplishments that best demonstrate your dedication to volunteerism with local, national, or international causes. If you still have a few years before you want to apply for the scholarship, consider looking for volunteer positions and honors that show your capacity to take initiative and your service abilities.
2
Make note of your academic achievements
To be considered for the award, applicants must have a strong academic record. Therefore, if you're thinking about applying for the scholarship, you must pursue academic success. Additionally, to make your application stand out, mention any academic accomplishments you may have achieved.
3
Gather application materials as soon as possible
Give yourself enough time to complete the application, and make sure your recommendation letters are prepared. Make sure to get in touch with the people you want to write these letters for you early on and that they are familiar with you well enough to be able to introduce you to the foundation. Lastly, avoid having a family member write your letters of recommendation because they won't be approved.
4
Demonstrate your financial need
Present a picture to the financial aid committee of your identity and your family's situation, including whether you are the first member of your family to attend college. Don't forget to mention your parents' jobs, any savings (such as a 529 College Savings Account), and any jobs you have while a student. You could also talk about any unforeseen circumstances (such as a parent becoming ill or losing their job) that have derailed your initial financial objectives.
How the The James M. & Virginia M. Smyth Scholarship Fund is Judged
The scholarship applicants are evaluated on their overall application which will include letters of recommendation, financial need, and academic achievement. Applicants are also expected to be planning to obtain a degree in the arts and sciences, music, and ministry of human services and have community service through school, community, or religious organizations.
Why We Love the The James M. & Virginia M. Smyth Scholarship Fund
The scholarship allows you to re-apply
You should simply update your profile and start a fresh application if you applied for a scholarship in a prior year but were not awarded an award. Previous recipients of a renewable scholarship, on the other hand, are ineligible, giving everyone a chance to win.
Fair and just selection process
After carefully examining all qualifying applications, scholarships are given out without regard to race or ethnicity. The Community Foundation's Board of Directors approves award recommendations, and scholarship grants are given directly to the educational institutions where successful candidates are enrolled.
You may apply for multiple scholarships
You can submit applications for all of the scholarships, for which you qualify and be awarded. However, if you apply for many scholarships, you can get news regarding each scholarship's status days or even weeks apart from one another.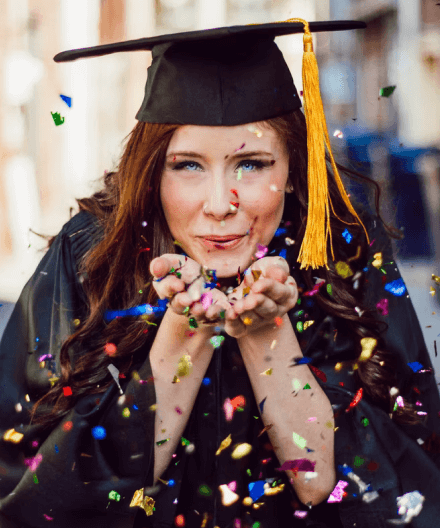 5 Facts About James M. & Virginia M. Smyth Scholarship Fund
Certain states are favored over others
Students from the following states are given preference: Missouri, Mississippi, Georgia, Illinois, Oklahoma, Texas, and Tennessee.
Each scholarship's review procedure is different
Each scholarship has a distinct committee assessment process due to the large number of applications received thus not all applicants are informed of their award status on the same day.
Adult students are eligible
Adult students are eligible to apply for the scholarship, giving them a chance to get financial support to accomplish their goals.
The foundation has a housing initiative
The Housing and NeighborhoodsTogetherATL Fund promotes the development of 5,000 affordable housing units in the area by 2026.
Offers a variety of scholarships
A variety of scholarships are available through the foundation, including the Cheney Merit Scholarship, George and Pearl Strickland Scholarship, Steve Dearduff Scholarship, and Women's Chamber of Commerce Scholarship.