Society of Women Engineers – Lehigh Valley Professional Section Scholarship Program
1/30/2023
Submission Deadline
Explore Similar Scholarships
College Major:
Location:
Grade Level:
Since 2001, one of the primary goals of the Society of Women Engineers – Lehigh Valley Professional Section (SWE-LV) has been to award academic scholarships to graduating female high school seniors who have expressed interest in pursuing a degree in engineering at one of the region's colleges or universities.
Scholarship funds are provided by local businesses, and the members of SWE give their time to run the program and handle all of the administrative tasks. Successful applicants may be awarded a one-time payment of up to $5,000 to assist with their studies at an accredited college or institution in the United States.
​​
The scholarship is only open to high school seniors who identify as female and will be graduating in the same year in which the scholarship is awarded. Applicants must live in areas with zip codes starting with 177–187 and 195–196, which includes more than 20 counties in Pennsylvania.
Key Information of Society of Women Engineers – Lehigh Valley Professional Section Scholarship Program
Study Details
Area of Study
Engineering
Country of Study
United States
Scholarship Details
Intended Level of Study
Undergraduate
Society of Women Engineers – Lehigh Valley Professional Section Scholarship Program Timeline
November 2022
Application Opening Date
Applications open on November 3.
February 2023
Submission Deadline
The submission deadline is on February 2.
March 2023
Awards Announcement Date
Winners are announced on March 30.
Scholarship Eligibility
To be eligible to apply, applicants must meet the following criteria.
Eligible Grade: High School Graduate
Maximum Age: Any
Required GPA: Any
Geographic Eligibility: Pennsylvania
Gender: Women
Race/Ethnicity: Any
Application Requirements
Here's what you need to submits besides your application.
How to ace the Society of Women Engineers – Lehigh Valley Professional Section Scholarship Program
1
Be an outstanding academic
An applicant's academic performance is considered one of the key aspects of the selection process. If you want to stand out from the crowd and create a strong impression on the committee that will be reviewing your application, you need to have very good grades.
2
Emphasize your extracurricular and leadership activities
The scholarship committee wants well-rounded students with a strong balance of scholastic ability, extracurricular activities, and leadership skills. So draw emphasis on your extracurricular activities and the leadership responsibilities you held in your school or community, since these may help convince the scholarship committee that you are a worthy recipient.
3
Write an outstanding essay
Take your time writing your essay, and make sure to have it looked over before you send it in because it will be a big part of how your application is judged. Being authentic and letting your personality shine through is crucial, but you should also avoid going off-topic.
4
Demonstrate your passion for engineering
This scholarship is for high school seniors who identify as women and want to study engineering. As a result, it is important that you show your interest and passion for engineering in your application because this may help persuade scholarship officials that you are the student they are looking for.
How the Society of Women Engineers – Lehigh Valley Professional Section Scholarship Program is Judged
Some of the primary criteria used to evaluate applicants include academic accomplishment, extracurricular and leadership activities, an evaluation form, and an original essay.
Why We Love the Society of Women Engineers – Lehigh Valley Professional Section Scholarship Program
Promotes women in STEM
This scholarship is intended to encourage women to pursue careers in STEM subjects, particularly engineering; doing so will go a long way toward narrowing the gender gap that exists in those fields.
Chance to become a part of SWE-LV
SWE-LV is a wonderful community of women engineers who are dedicated to advancing the careers of women in the engineering profession.
Many benefits as an SWE-LV member
SWE-LV members have access to professional development tools, job openings, awards, discounts to conferences and webinars, community service and outreach projects, and social activities with other women engineers.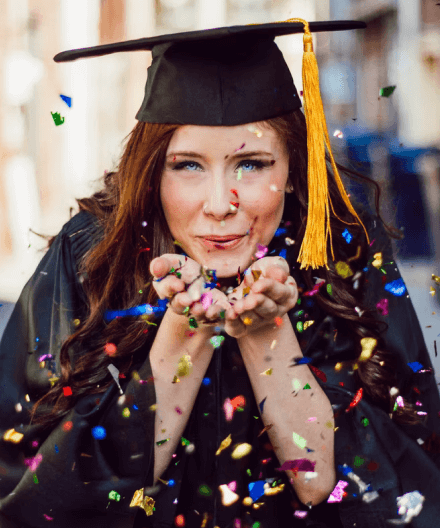 5 Facts About Lehigh Valley Professional Section Scholarship Program
Scholarship was founded in 2001
SWE-LV has been awarding scholarships to women in their final year of high school who are enrolled in an engineering program since 2001.
Lehigh Valley section started in 1979
The Society of Women Engineers' Lehigh Valley Section began in 1979 as a branch of SWE's Philadelphia Section.
SWE-LV has over 50 members
Today, the Lehigh Valley Section has more than 50 members, holds events every month, and has a well-established scholarship program for women in the area who are starting engineering programs at the undergraduate level.
Over 100 scholarships provided since inception
Since the program started in 2001, 147 scholarships have been given to female high school seniors.
More $400,000 awarded in scholarships
Since the beginning of the program, a total of 147 students have been awarded scholarships worth more than $430,000.