SMART Scholarship Program for Service
$25,000–$38,000
Award Amount
12/14/2022
Submission Deadline
The SMART scholarship program for service is a scholarship for undergraduate, master's, and doctoral students currently pursuing a degree in one of the 21 STEM disciplines.
The scholarship offers a reward of $25,000–$38,000 to 300 recipients to assist them with their tuition and school-related expenses.
SMART sponsors undergraduate, graduate, and doctoral study in 21 academic disciplines critical to national security and DoD's future by providing full tuition, summer internships, a generous stipend, and guaranteed employment at a DoD laboratory or agency. In return, scholars commit to a one-for-one employment commitment at their department of defense (DoD) sponsoring facility after obtaining their degree.
Key Information of SMART Scholarship Program for Service
Study Details
Area of Study
Astronautical Engineering
Aeronautical Engineering
Biosciences
Biomedical Engineering
Chemical Engineering
Chemistry
Civil Engineering
Cognitive, Neural, and Behavioral Sciences
Computer Engineering
Computer Science
Electrical Engineering
Environmental Science
Geosciences
Industrial Engineering
Information sciences
Mathematics
Mechanical Engineering
Ocean/Coastal Engineering
Nuclear Engineering
Oceanography
Operations Research
Physics
Country of Study
United States
Canada
New Zealand
United Kingdom
Australia
Scholarship Details
Intended Level of Study
Undergraduate
Postgraduate
Doctorate
Award Amount
$25,000–$38,000
SMART Scholarship Program for Service Timeline
August 1, 2022
Application Open Date
Application opens for submission of entries
December 14, 2022
Submission Deadline
Entries will no longer be accepted from this date.
February/March 2023
Award Announcement Date
Scholarship winners will be announced and contacted within this date.
Scholarship Eligibility
To be eligible to apply, applicants must meet the following criteria.
Eligible Grade: Undergraduate – Doctorate
Maximum Age: Any
Required GPA: 3
Geographic Eligibility: United States, Canada, United Kingdom, New Zealand, Australia
Gender: Any
Race/Ethnicity:
Application Requirements
Here's what you need to submits besides your application.
How to ace the SMART Scholarship Program for Service
1
Complete all fields on the registration portal
Complete the registration on the application portal to ensure eligibility and receive access. Fill all fields accurately.
2
Complete all tasks on the application portal
Ensure to complete every task in the portal before submission; you can track your progress with the progress bar at the top of the page.
3
Demonstrate relevance of your goals to DoD
Make sure you explain why you intend to be a SMART scholar and how your goals will further the mission of the Department of Defense (DoD).
4
Stick to the specification of the personal statement
Your personal statement must be between 3,500 and 7,000 characters, including spaces, and endeavor to answer the initial prompt.
How the SMART Scholarship Program for Service is Judged
Entries will be judged on the quality of the grade transcript and personal statement.
Why We Love the SMART Scholarship Program for Service
The program offers health insurance and allowance
The scholarship offers a health insurance allowance of up to $1,200 per academic year as well as a miscellaneous allowance of up to $1,000 per academic year.
The scholarships funds cover full tuition fee
The award covers full tuition and education-related expenses like books.
The scholarship offers a mentorship platform
Scholars get to have an experienced mentor at one of the Sponsoring Facilities as well as employment placement at a DoD facility upon completion of the degree.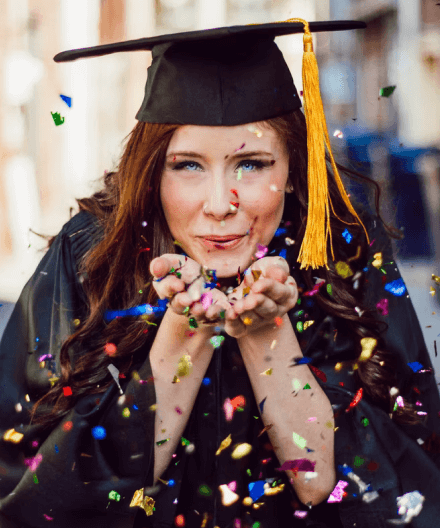 5 Facts About the SMART Scholarship Program for Service
The program focuses on defense-related disciplines
The program focuses on students pursuing disciplines that are very critical to national security functions of the Department of Defense (DoD).
The scholarship funding is for a period of one to five years
Depending on degree requirements, scholarships are awarded for a minimum of one year and a maximum of five years of funding.
The program offers an opportunity to acquire STEM education
The program provides SMART Scholars with the tools required to pursue their STEM education and begin their career in a prestigious civilian position with the Department of Defense (DoD).
The program provides workforce for the department of defense
The SMART Scholarship for Service Program enhances the Department of Defense civilian workforce with innovative engineers, scientists, and researchers across the United States.
The scholarship program is funded by the department of defense
The Science, Mathematics, and Research for Transformation Scholarship for Service Program is funded by the Department of Defense (DoD).