Sage Michaela Lucas "Timing is Everything" Scholarship
11/30/2022
Submission Deadline
Explore Similar Scholarships
Beauty Changes Lives is a nonprofit that aims to make the beauty profession a first-choice career by empowering the next generation of beauty professionals. The organization administers and awards scholarships to students and licensed professionals in the beauty industry. The Sage Michaels Lucas "Timing is Everything" Scholarship is funded by Circadia, a pioneer in the science of chronobiology and skincare, to finance esthetics students.
Applicants must be persons of color to be considered for the scholarship. Students enrolled in an esthetics program that leads to licensing in the U.S. or Canada may apply. Applicants must show proof of enrollment and/or attendance in an esthetics program at an accredited institution.
All applicants must be 18 years of age or older by the time of the start of their program. Applications must be accompanied by a three-minute YouTube video. In the video, applicants are required to discuss how they plan to "pay the Scholarship forward" if they were to win it, a person in the beauty industry that inspires them, and any challenges they have overcome. The $5,000 award is to be used to pay for 100% of tuition costs for two awardees.
Key Information of Sage Michaela Lucas "Timing is Everything" Scholarship
Study Details
Area of Study
Aesthetics
Cosmetic Chemistry
Skin Care Formulation
Scholarship Details
Intended Level of Study
Undergraduate
Postgraduate
Sage Michaela Lucas "Timing is Everything" Scholarship Timeline
September 1, 2022
Application Opening
Applications are made online on the Beauty Changes Lives Submittable scholarship portal and open in March.
November 30, 2023
Application Closing
The scholarship portal will be closed for applications on May 31 at 11:59:59 p.m. Pacific Standard Time (PST).
Scholarship Eligibility
To be eligible to apply, applicants must meet the following criteria.
Eligible Grade: High School Senior – Graduate
Minimum Age: 18
Required GPA: Any
Geographic Eligibility: Canada, United States
Gender: Any
Race/Ethnicity: Alaskan Native, Asian American, Black, Hispanic, Native Hawaiian, Native North American, Pacific Islander
Application Requirements
Here's what you need to submits besides your application.
How to ace the Sage Michaela Lucas "Timing is Everything" Scholarship
1
Make your video as professional as possible
Make sure to dress professionally when recording the video, use polite and professional language, and plan what you will say. Do not film in your car or your room, or film using filters.
2
Reach out to a mentor
You can include your mentors, such as friends or family, in your video submission to give testimonials about you. Your mentor can also help you to craft a statement of how they inspire you with their career, give you ideas on how you can inspire the next generation if you were to win the Scholarship or even help you refine your application.
3
Emphasize lessons learned from challenging situations
As you discuss the challenges you have overcome or life-changing situations, avoid dwelling on the hardships. Be sure to highlight how the challenges have improved your life skills, the lessons that you learned, and how you have developed your self-awareness.
4
Make your video memorable
A memorable video will help you stand out to the judges and make them remember you. Put some effort into your video by planning out your video, coming up with a creative and clear concept, and explaining your original ideas. Make sure you film the video in a creative background and show yourself working on hair, makeup, nails, or massage, and show some of your creative looks.
How the Sage Michaela Lucas "Timing is Everything" Scholarship is Judged
Eligible applicants are assessed based on a complete application and proof of enrollment for an esthetics program. The video applications are judged by a panel consisting of top industry advocates and professionals. The Committee evaluates each video based on 10 items which are each scored on a 10-point scale for a total of 100 points. The items include creativity and innovation, confidence, communication, professionalism, technical skill or proficiency in the craft, the cohesiveness of the video, authenticity, and emotion, individuality and uniqueness, demonstrated need for the scholarship, and how thoroughly the candidate answered the question. Applicants must express themselves uniquely while answering the questions and stay within the time limit. The judges would like to see how the candidate's creativity and passion will be reflected in their professional work and an understanding that the Scholarship is a life-changing opportunity through which they can inspire others.
Why We Love the Sage Michaela Lucas "Timing is Everything" Scholarship
Plenty of resources to help with applications
The Beauty Changes Lives website contains plenty of resources that can help applicants prepare a good application. These include the judging rubric, frequently asked questions, and even video tips.
Applicants challenged to give back to communities
As part of the application, applicants are called upon to think of how they can inspire others to pursue a career in beauty. Applicants are challenged to set a good example to the next generation and use their education and career to help others achieve their goals in the beauty industry.
Applicants get to highlight their creativity
Through the video submissions, applicants can bring out their creativity through how they dress, the concept video, and even show some of their work. Candidates are also free to use video editing applications to make their videos look even better.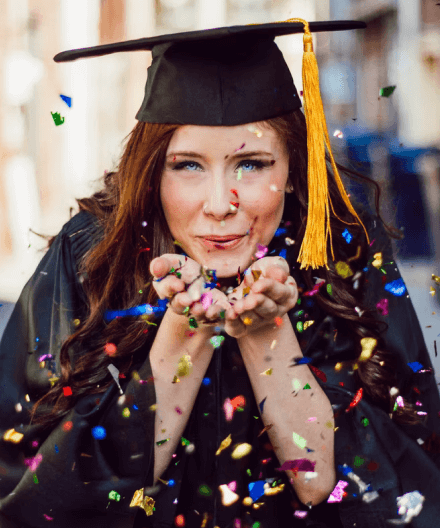 5 Facts about Beauty Changes Lives
Beauty Changes Lives was established in 2013
Since 2013, Beauty Changes Lives has been supporting prospective students, students, professionals, and aspiring beauty entrepreneurs through scholarship, mentorship, and advanced education.
Beauty Changes Lives has offered over 700 scholarships
The Beauty Changes Lives Foundation has awarded over $3.1 million in scholarships to students and licensed professionals in cosmetology, barbering, nail, makeup, massage, and esthetics.
Winners more likely to be business owners
30% of past scholarship winners are now business owners.
Beauty Changes Lives inspires beauty professionals
Beauty Changes Lives launched the "Make Your Mark" campaign to transform perceptions about careers in the beauty industry and increase awareness of career opportunities, possibilities, and potential for licensed beauty professionals.
Offers funding opportunities to aspiring beauty-preneurs
Beauty Changes Lives administrates Worth-Up, which is an alliance that brings together beauty-preneurs, offers a career course, and 5 investment tiers.