SAE Doctoral Engineering Scholarship
3/31/2023
Submission Deadline
Explore Similar Scholarships
College Major:
Location:
Grade Level:
The SAE Doctoral Engineering Scholarship gives engineering students at a Master's and Doctoral level the opportunity to be awarded $10,000 in educational funds. Students intending to teach engineering at the university level are eligible for the program. It is a merit-based scholarship that considers academic record, performance during the selection process, and proven leadership skills.
SAE International is a global body that connects and educates engineers, specifically from the mobility sector, including the automotive, commercial vehicle, and aerospace industries. It has a physical presence in the U.S., Europe, and Asia and has various respected publications. It is also connected to leading automobile companies and offers a wide range of scholarships annually.
The SAE Doctoral Engineering Scholarship requires a personal statement/essay, two letters of recommendation, and a college transcript to be submitted. Engineering students enrolled in a Master's or Doctoral program at an accredited U.S. institution are eligible to apply. The minimum G.P.A. required to apply is a 3.5 on a scale of 4.
Key Information of SAE Doctoral Engineering Scholarship
Study Details
Area of Study
Engineering
Country of Study
United States
SAE Doctoral Engineering Scholarship Timeline
January 6, 2023
Application Open Date
Application submissions open at on January 6.
March 31, 2023
Submission Deadline
Applications must be submitted before or on March 31.
June 30, 2023
Award Announcement
Selected candidates will be contacted by the end of June.
Scholarship Eligibility
To be eligible to apply, applicants must meet the following criteria.
Eligible Grade: Postgraduate – Doctorate
Maximum Age: Any
Required GPA: 3.5
Geographic Eligibility: United States
Gender: Any
Race/Ethnicity: Any
Application Requirements
Here's what you need to submits besides your application.
Recommendation letters
Essay
How to ace the SAE Doctoral Engineering Scholarship
1
Stay ahead of the required G.P.A.
Ensure that you work hard on your G.P.A. score. Make sure that you cross the minimum requirement of 3.5 (on a scale of 4) to stand a better chance.
2
Take the GRE test
Take the GRE test and submit the results at the time of application. It is not a strict requirement but will help you outshine the competition.
3
Demonstrate your aptitude for teaching
The scholarship is for the potential teachers of tomorrow. You can show your commitment and aptitude by taking relevant courses and certifications. Check if you can land any teaching or assistant teaching jobs as well.
4
Impactful recommendations
The letters of recommendation form an important part of your application. Make sure they reflect your ability to develop a successful career in teaching and proven leadership qualities.
How the SAE Doctoral Engineering Scholarship is Judged
All the students enrolled in a graduate or doctorate engineering program at an accredited U.S. institution, with an intent to pursue a university teaching career, and who are legal U.S. residents are eligible to apply. The minimum G.P.A. required is 3.5 (on a scale of 4) and applicants need to submit a personal statement, college transcript, and two recommendation letters. Students also have to show leadership skills by participating in extracurricular activities.
Why We Love the SAE Doctoral Engineering Scholarship
Supporting the next generation of teachers
The program is only for the students intending to teach engineering at the university level. Supporting these students is an investment for the future and will be very beneficial to society.
It appreciates leadership qualities
The selection process highlights the importance of leadership skills and participation in extracurricular activities.
Recognition for the students
The scholarship comes from a highly respected organization in the domain of engineering. Selected students will find this achievement helpful in their careers.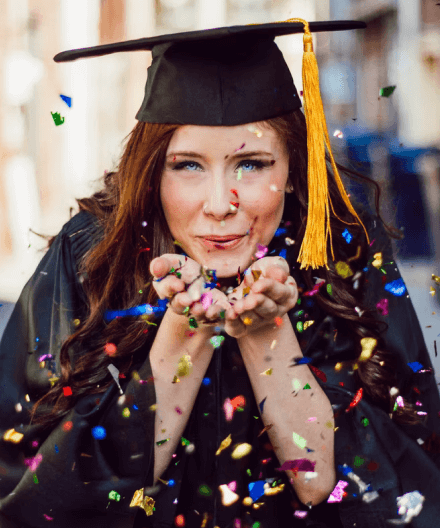 5 Facts
The SAE was inaugurated in 1905
The SAE was founded in 1905 with Andrew Riker serving as its first president.
Started as the Society of Automobile Engineers
The SAE meant Society for Automobile Engineers in its early years. It was changed to the Society for Automotive Engineers in 1916.
Henry Ford was part of the SAE
Henry Ford served the SAE as its first vice president.
A physical presence on multiple continents
Headquartered in Pennsylvania, the SAE has three more offices in the U.S., in Europe, it is present in Amsterdam and London, while its Asian office is in Shanghai.
The organization offers an array of scholarships
There are different scholarships offered to students in each year of their studies, sponsored by various top companies in the automotive industry.