Prospanica Scholarship
$2,000–$5,000
Award Amount
4/1/2023
Submission Deadline
Explore Similar Scholarships
Location:
Demographic:
The Prospanica Scholarship is for entrepreneurial thinkers who believe in the betterment of society more than individual success and who want to help uplift the entire Hispanic community.
When a community is looking for the next generation of change and students are willing to chart a new and bold future, this scholarship is what they need. The Prospanica Scholarship runs in two rounds.
It mentions no specific area of study as a criterion and both the undergraduates and postgraduates are eligible to apply. Candidates applying for undergraduate awards must be sophomores at least.
Key Information of Prospanica Scholarship
Study Details
Country of Study
United States
Scholarship Details
Intended Level of Study
Undergraduate
Postgraduate
Award Amount
$2,000–$5,000
Prospanica Scholarship Timeline
March 1, 2023
Application Open Date
Candidates can fill in the application form from March 1.
April 22, 2023
Submission Deadline
Applicants must submit the application form with all necessary details by or on this date.
July 22, 2023
Award Announcement Date
Applicants will be notified of the selection results.
Scholarship Eligibility
To be eligible to apply, applicants must meet the following criteria.
Eligible Grade: Postgraduate
Maximum Age: Any
Required GPA: 2.75
Geographic Eligibility: United States
Gender: Any
Race/Ethnicity: Hispanic
Application Requirements
Here's what you need to submits besides your application.
How to ace the Prospanica Scholarship
1
Score the minimum G.P.A.
Score the minimum G.P.A. of at least 2.75 on a 4.0 scale and ensure you have two years of full-time work experience. This is a way to excel in the application process.
2
Attain the minimum grade
Your G.P.A score is important. Scoring a minimum 3.0 G.P.A on a 4.0 scale is another way to ace it.
3
Ensure your permanent legal residency status
Candidates must be residents of the United States, DACA recipients, or a legal permanent residents. Only these applicants can apply.
4
Have a Prospanica membership
The Prospanica membership is essential if you want to apply. Applicants can claim a discount at the time of the 2022 Scholar preliminary round.
How the Prospanica Scholarship is Judged
Prospanica professionals evaluate the application form, the grade transcript, G.P.A. score, and other aspects. Based on this evaluation, they shortlist candidates for the award.
Why We Love the Prospanica Scholarship
It uplifts the Hispanic community
Through personal and individual success, the entire Hispanic community is uplifted.
No financial statement is needed
Applicants applying for the scholarship do not have to provide any financial details to qualify for the scholarship.
Agents of change
The scholarship is an opportunity for Hispanic students to chart exciting, bright futures for themselves —they can be the agents of change within their communities.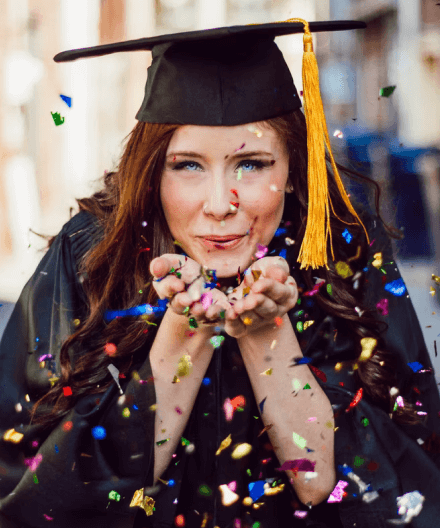 5 Facts
It's administered by the I.S.T.S.
The scholarship is administered by the International Scholarship and Tuition Services, Inc., which specializes in managing grants, sponsored scholarships, tuition reimbursement programs, and tuition assistance.
Candidates need to get official transcripts
Candidates should get official transcripts through the college registrar's office or high school administration's office, and the transcripts must be printed on an official letterhead.
Candidates need to obtain unofficial transcripts
Candidates need to obtain the unofficial transcripts through the online student portal and should convert the pages to one of the acceptable file formats.
Word documents are not accepted
Applicants must know that they cannot upload a word document as it is not an accepted file format, and if anyone does, the application will be rejected.
There are different ways to upload files
Create a zip folder with all the necessary files, which can be in pdf, jpg, jpeg, e.t.c., format, and avoid adding additional documents.