Road to Safety Scholarship
4/1/2023
Submission Deadline
Explore Similar Scholarships
Location:
Grade Level:
The scholarship was established by the Metzger Wickersham law firm in response to rising cases of road accidents. Each year, more than 73,000 people are injured and 1,460 people are killed in traffic accidents in Pennsylvania. Through this scholarship, the law firm seeks to raise awareness of the dangers of careless driving among young people.
This scholarship opportunity is open to all Pennsylvania college-bound high school seniors and high school graduate students. Students who wish to participate in the contest are required to submit a creative project, for instance, a painting, video, or song, which features the dangers of drunk or distracted driving. Only one entry is required per student and it should contain a memorable message.
Each year, three scholarships of varying amounts are awarded: $1,000 to the winning entry, whereas the first and second runners-up receive $750 and $500 respectively. These cash prizes are remitted directly to the winners in one installment and can be used to meet their educational-related expenses. Besides the cash prize, the names of the scholarship winners are also published on the Metzger Wickersham law firm website, which gives them significant publicity.
Key Information of Road to Safety Scholarship
Study Details
Country of Study
United States
Scholarship Details
Intended Level of Study
Undergraduate
Road to Safety Scholarship Timeline
February 2023
Applications Opening Date
Applications open on February 1.
April 2023
Submission Deadline
The submission deadline is on April 1.
Scholarship Eligibility
To be eligible to apply, applicants must meet the following criteria.
Eligible Grade: High School Senior
Maximum Age: Any
Required GPA: Any
Geographic Eligibility: Pennsylvania
Gender: Any
Race/Ethnicity: Any
Application Requirements
Here's what you need to submits besides your application.
How to ace the Road to Safety Scholarship
1
Follow instructions carefully
It is important that you adhere to all the scholarship rules and regulations. For example, uploading your content in the wrong format or uploading extra-long videos may lead to your disqualification.
2
Practice with several recording attempts
Make sure to practice before settling on one product to submit. Ensure that you have several recordings to choose from if you opt for the video and song and/or dance submission. You should practice and experiment with different designs if you select to do a poster, drawing, or illustration.
3
Choose an appropriate setting
If you are to submit a video, ensure that you shoot it in a well-lit environment with an appropriate background. A background loaded with a lot of unnecessary objects and excess details can be distracting, therefore, reducing the quality of your submission.
4
Review past winning entries
Examine past winning entries from the scholarship page both for inspiration and to have a feel of what the reviewers look for in applications.
How the Road to Safety Scholarship is Judged
Applicants are evaluated based on three aspects: their ability to convey the theme of the dangers of drunk or distracted driving; their creativity; and their capacity to elicit positive emotion in and motivate other teenagers to be more conscious while driving.
Why We Love the Road to Safety Scholarship
A large pool of eligible candidates
The contest is open to all college-bound high school seniors in Pennsylvania regardless of their age, race, or gender.
Promotes road safety
Through the creative project, the scholarship helps raise awareness of the danger of drunk and/or distracted driving.
Encourages creativity
The creative project fosters creativity and innovativeness among students as they try out new ideas and new ways of expressing themselves.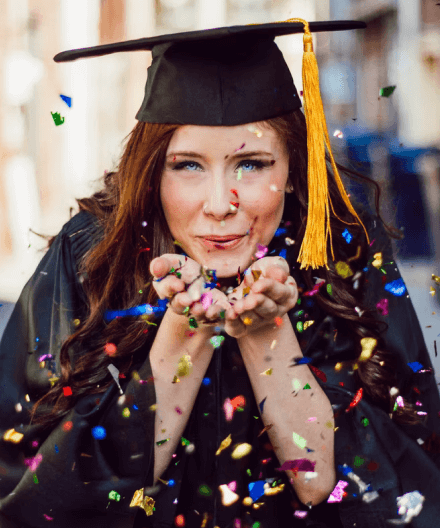 5 Facts About the Road to Safety Scholarship
Projects must be original
All entries must be the original work of the students and must not contain copyright graphics, images, or songs.
Submit a completed entry form
The creative project, which can be submitted through email, mail, or hand-delivery, must be accompanied by a completed entry form.
Metzger Wickersham reserve all rights
Upon submission, all entries become the property of the Metzger Wickersham law firm, which then reserves the right to use, publish, distribute, display, or promote the artworks.
Metzger Wickersham was founded in 1888
Metzger Wickersham law firm, founded in 1888 by Frank B. Wickersham, has since grown and has offices in Harrisburg, Lancaster, Pottsville, Shippensburg, Williamsport, York, and Wilkes-Barre.
Metzger Wickersham attorneys continue to give back
Each year, attorneys at Metzger Wickersham donate thousands of dollars in support of civic, cultural, educational, and charitable organizations across Pennsylvania.