Race for Education Scholarships
5/1/2023
Submission Deadline
Explore Similar Scholarships
College Major:
Location:
Grade Level:
The Race for Education, in partnership with the Kentucky Equine Education Project (KEEP) Foundation, has created the KEEP Foundation Scholarship to support Kentucky's signature industry's economic success. The scholarship of up to $5,000 is available to students seeking a career in the equine, animal science, or agriculture industries.
Through academic development programs, internships, and scholarships, the Race for Education provides opportunities for educational success for young people with financial needs and academic challenges. The foundation's ultimate goal is to ensure that students are successful in life and contribute to their communities. So many young people in financial need have benefited from the scholarship.
The Race for Education is a nonprofit organization that receives funding from a variety of sources, including federal and foundation grants, private donors, and companies. The group has given out over $7 million in scholarships and educational programs since its foundation in 2002. The organization's mission statement has evolved throughout time to fit the needs of the community.
Key Information of Race for Education Scholarships
Study Details
Area of Study
Agriculture
Animal Science
Country of Study
United States
Scholarship Details
Intended Level of Study
Undergraduate
Postgraduate
Race for Education Scholarships Timeline
January 2023
Application Opening Date
Applications open on January 1.
May 2023
Submission Deadline
Submission deadline is on May 1.
July 2023
Awards Announcement Date
Winners are announced in July.
Scholarship Eligibility
To be eligible to apply, applicants must meet the following criteria.
Eligible Grade: Undergraduate – Postgraduate
Maximum Age: Any
Required GPA: Any
Geographic Eligibility: Kentucky
Gender: Any
Race/Ethnicity: Any
Application Requirements
Here's what you need to submits besides your application.
Grade transcript
Recommendation letters
Present Work Experiences
Financial Information
How to ace the Race for Education Scholarships
1
Emphasize your volunteer efforts
You will be asked to list your community, religious, and/or volunteer activities on your application. Make sure to choose experiences that properly showcase your volunteer efforts.
2
Show your passion for your career path
Applicants are expected to be passionate about the equine or agriculture industry. In your application, demonstrate your enthusiasm for your chosen professional path.
3
Demonstrate leadership skills
You'll be asked to list your extracurricular activities and mention leadership roles and any special recognition or honors you've received. Ensure you highlight extracurricular leadership activities and awards that show your initiative and leadership abilities.
4
Submit an error-free application
Don't hit the submit button right away after you've finished your application. Check for typographical, spelling, and grammatical errors.
How the Race for Education Scholarships is Judged
Applicants are expected to be pursuing a career in animal science, agriculture, or the equine industry. They are judged on their commitment to the industry, their community service, and their leadership skills. The Race for Education has final approval power over scholarship award recipients.
Why We Love the Race for Education Scholarships
Students from any school can apply
The scholarship is not limited to a single school. Students from any college or university in the United States are eligible to apply if they meet the criteria.
The scholarship is open to all genders
KEEP Foundation Scholarship accepts applicants of any gender.
No racial bias
The program welcomes participants of any race or ethnic background as long as they live in Kentucky or attend a college there.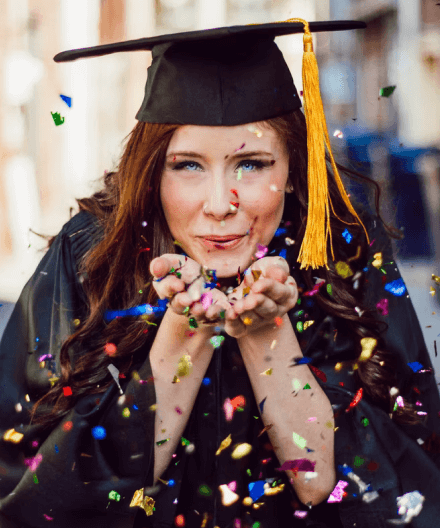 5 Facts About Race for Education Scholarships
The scholarship offerings change every year
The Race for Education Scholarship offerings vary from year to year.
The country of study is the U.S.
The college or university, where the applicant is enrolled, must be in the United States of America.
Applicants must be residents of Kentucky
The scholar award is for students residing in the state of Kentucky or attending an institution there.
The scholarship has a specific study area
To be eligible for the scholarship, you must be pursuing a career in the equine, animal science, or agriculture industry or have a parent that works in the field.
It helps low-income families
The average annual household income of the students receiving the scholarships is less than $30,000.