Pro-Life Scholarship Award
2/12/2023
Submission Deadline
Explore Similar Scholarships
Location:
Grade Level:
The National Association of Pro-Life Nurses (NAPN) is a non-profit organization that brings nurses together who look for excellence in nurturing all, such as newborns, disabled, mentally/physically ill, the aged, and the dying.
Established in 1973, NAPN has been providing the best possible patient care while preserving and protecting human life. NAPN seeks to establish and defend ethical views of the nursing profession.
In line with its mission, NAPN continues to support nursing students with their education and career development through its Pro-Life Scholarship Award program. Each year, the program grants an $8,000 scholarship to undergraduate students to complete their studies in nursing. Full-time and part-time students alike are eligible to apply if they meet the criteria. Scholarship programs are available every semester in an academic year.
Key Information of Pro-Life Scholarship Award
Study Details
Country of Study
United States
Scholarship Details
Intended Level of Study
Undergraduate
Pro-Life Scholarship Award Timeline
January 2023
Application Opening Date
Applications open on January 1.
February 2023
Submission Deadline
The submission deadline is on February 12.
Scholarship Eligibility
To be eligible to apply, applicants must meet the following criteria.
Eligible Grade: College Junior
Maximum Age: Any
Required GPA: Any
Geographic Eligibility: United States
Gender: Any
Race/Ethnicity: Any
Application Requirements
Here's what you need to submits besides your application.
How to ace the Pro-Life Scholarship Award
1
Submit your application early
Getting your application in early is worth it. This not only increases your chance of winning but also gives the organization time to follow up on you.
2
Make your essay concise
Make sure to keep to the essay topic. Spend time on your essay. Proofread and edit for any grammatical errors and so on.
3
Engage in community/extracurricular activities
Get yourself into community services. This increases your chances of winning if you are contributing to society.
4
Think outside the box
Do not limit yourself to just academics. From school sports to the debate team, you can increase your chances of winning if you have something you engage in apart from academics.
How the Pro-Life Scholarship Award is Judged
Applicants must be citizens of the United States and have at least two years of being an undergraduate in college. The scholarship essay will be judged by a panel appointed by the Board Members. The winning essay gets to be published in the NAPN official newsletter, "Pulseline".
Why We Love the Pro-Life Scholarship Award
Being a nursing student is not a requirement
Yes! You don't have to necessarily be a nursing student to apply.
NAPN organizes events for awareness
Events are organized to raise awareness among individuals.
You don't have to be a member to apply
That's right. You don't have to be a member to apply for the scholarship.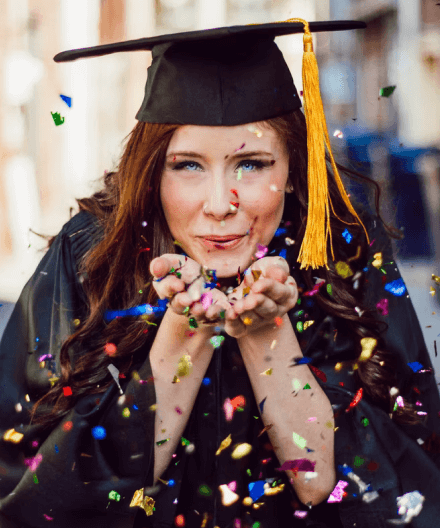 5 Facts About Pro-Life Scholarship Award
Founded because of rising conflicts over abortion
When abortion was legalized in 1973, medical personnel were confronted by an increased number of life-challenging issues.
You can donate to NAPN
Donations can be made to contribute to and support NAPN.
NAPN seeks to develop life-affirming attitudes
One of the goals of the NAPN is to instill positive attitudes in the careers of nurses.
It creates career opportunities
NAPN creates job opportunities for nurses with its activities and scholarship programs.
NAPN has their official newsletter
"Pulseline", the official newsletter of the NAPN, is used to publish various content related to medical issues and also publishes winning articles.