PREA Scholarship Program
5/15/2023
Submission Deadline
Explore Similar Scholarships
College Major:
Grade Level:
The PREA Scholarship Program offers awards of $500 to $5,000 to students studying real estate. The applicants are judged based on the need for financial assistance, academic record, leadership skills, and the quality of the essay submitted.
The Pension Real Estate Association (PREA) is an association of more than 700 member firms in the real estate industry. It is a non-profit organization founded in 1979 including members from North America, Europe, and Asia. The scholarships for real estate students have been offered annually since 1994.
Students studying real estate at undergraduate and graduate levels at an accredited institution can apply for the scholarship. The award amount is based on the student's need to cover educational expenses. The process is administered by Scholarships America, a trusted name in the domain of scholarships and awards.
Key Information of PREA Scholarship Program
Study Details
Area of Study
Real Estate
Country of Study
United States
Scholarship Details
Intended Level of Study
Undergraduate
Postgraduate
Award Amount
$500–$15,000
PREA Scholarship Program Timeline
April 2023
Application Opening Date
Applications will be open in April.
May 2023
Submission Deadline
Submissions are due by this date.
July,2023
Award Announcement
The winning candidates are usually notified in July. The payments are usually made in August..
Scholarship Eligibility
To be eligible to apply, applicants must meet the following criteria.
Eligible Grade: College Sophomore – Postgraduate
Maximum Age: Any
Required GPA: Any
Geographic Eligibility: Any
Gender: Any
Race/Ethnicity: Any
Application Requirements
Here's what you need to submits besides your application.
Essay
Recommendation letters
Grade transcript
Financial Information
How to ace the PREA Scholarship Program
1
Provide proof of financial need
You can get the scholarship without doing so, but the award amount can be impacted. Make sure you provide all the documents to prove financial need if you have.
2
Research well for the essay
The essay subject will be provided on the website. Research thoroughly before starting to write your essay.
3
Focus on real estate
Make sure you focus on the real estate factor more in your essay instead of something else that is part of the subject.
4
Participate in community service and gain experience
Candidates with vast community service and working experience in real estate stand a better chance. You still have a lot of time to improve your credentials in both areas.
How the PREA Scholarship Program is Judged
The program is open to students enrolled or accepted in an accredited institution for a four-year program related to real estate. The applicants will be judged based on their essay, academic record, community service, leadership capabilities, online recommendation, and need for financial assistance. Applicants from the U.S. and Canada need to provide copies of the first two pages of IRS Form 1040 or T1 General Form.
Why We Love the PREA Scholarship Program
Offers assistance to real estate students
The scholarship is only for students pursuing real estate education from all over the world. It will help find and nurture talent to take the industry forward.
Award amount based on need
The award amount is based on the need for financial assistance.
No minimum GPA requirement
All students can apply regardless of their current GPA. Although the academic record will still be a major factor in selection.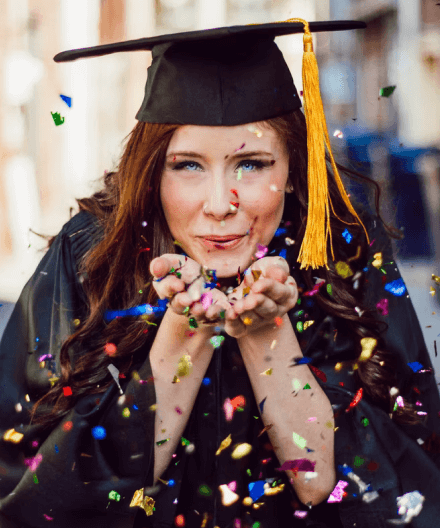 5 Facts About PREA Scholarship Program
PREA was founded in 1979
It is a trade association for the real estate industry founded in 1979.
It has members from three continents
The PREA has more than 700 member firms from North America, Europe, and Asia.
The scholarships have been offered since 1994
The organization has been supporting students through scholarships since 1994.
PREA spends $20,000 in scholarships annually
$15,000 has been dedicated to supporting graduate students whereas the undergraduates will get $5,000 in total.
It's offered in coordination with Scholarships America
Scholarships America administers the complete process, including the selection of students.