Nursing Education Scholarship Program
$3,449–$17,125
Award Amount
4/30/2023
Submission Deadline
The Illinois Department of Public Health (IDPH) established its Nursing Education Scholarship program with the aim of removing some financial burdens of those seeking a nursing career. The scholarship award is $17,124.75 for students at public/private colleges and universities and $8,324 for students at other institutions. The number of recipients is subject to change every year.
The scholarship is open to individuals, who are pursuing programs in practical nursing, or other nursing certificates such as an associate degree, a hospital-based diploma, a baccalaureate, or a graduate degree. Applicants should be looking to study these programs at approved Illinois institutions.
Applicants should be individuals with outstanding academic and relevant professional achievements and demonstrate financial need. Additionally, applicants should be U.S. citizens or legal permanent residents residing in Illinois for at least a year.
Key Information of Nursing Education Scholarship Program
Study Details
Country of Study
United States
Scholarship Details
Intended Level of Study
Undergraduate
Postgraduate
Award Amount
$3,449–$17,125
Nursing Education Scholarship Program Timeline
March 1, 2023
Application opening
Applications open in March every year.
April 30, 2023
Application deadline
Candidates must submit their applications by the end of April.
July 2023
Recipients are notified
Selected applicants are notified in July. Check the website regularly for updated information if you are not notified.
November/March 2023
Payments are disbursed
The scholarship funds are usually paid in November for the fall semester, and in March of the following year for the spring semester.
Scholarship Eligibility
To be eligible to apply, applicants must meet the following criteria.
Eligible Grade: All
Maximum Age: Any
Required GPA: 3.0
Geographic Eligibility: Illinois
Gender: Any
Race/Ethnicity: Any
Application Requirements
Here's what you need to submits besides your application.
Financial Information
Grade transcript
Present Work Experiences
School Verification
How to ace the Nursing Education Scholarship Program
1
Start the process early
The application process requires a lot of documents; so you should start as soon as possible. Reach out to the relevant parties immediately when the application window opens. You can start filling the application form after you've done that.
2
Prepare an honest application
Answer all questions asked in the scholarship form sincerely. Don't be afraid to brag or highlight your qualifications, but do not exaggerate them.
3
Ask questions
If you have any doubts, don't hesitate to reach out to any of the listed contacts on the IDPH website. It's advisable not to assume anything.
4
Review your application
Now that you've finished your application, take the time to ensure you have provided all the right details and followed all the instructions. Now is the time to get rid of typos and grammatical errors too.
How the Nursing Education Scholarship Program is Judged
The selection committee will evaluate applicants' scholarship application forms, grade transcripts, student aid reports, acceptance letters, and proof of Illinois residence and U.S. citizenship/permanent residence. Applicants may also submit their previous nursing certificates, or nursing licenses, if they have any. In the event of a tie, students who have the lower number of credit hours to complete their degree will be chosen.
Why We Love the Nursing Education Scholarship Program
The fund isn't only for tuition
The scholarship fund includes tuition fees for the recipient's institution, as well as a $4,875 stipend that goes directly to the recipient.
Current recipients can apply again
Individuals who won the scholarship award in the previous cycle can apply for scholarship renewal. They are even given priority amongst other applicants.
They offer a grace period
Candidates who submit incomplete applications are given some additional time to provide the missing document(s).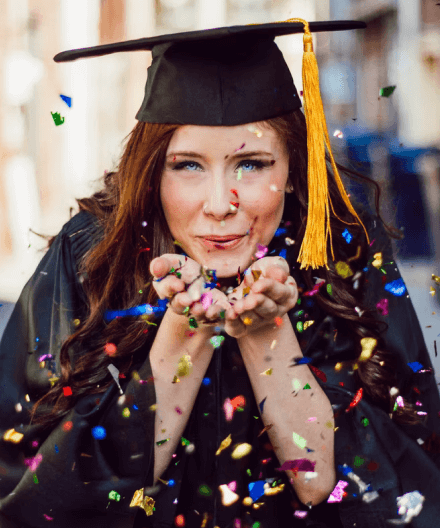 5 Facts About Nursing Education Scholarship Program
It does not pay for prerequisite coursework
The scholarship funds will only apply to coursework done for the nursing program applied for.
It has a post-graduation employment obligation
Before receiving the scholarship funding, scholarship recipients must sign an agreement that mandates them to work as a nurse or nurse educator in Illinois, or monetarily repay the funds.
It has strict rules regarding other scholarships
Applicants who are in default of other educational loans and/or scholarships are ineligible to receive this scholarship fund.
It has a distribution pattern
40% of the scholarships go to students pursuing baccalaureates, 30% to associate degrees of hospital-based diplomas, 20% to graduate degrees, and 10% to certificates in practical nursing.
Part-time students can apply
Part-time students are also eligible for the scholarship, however, they will not receive the stipend.