Oregon Music Hall of Fame Scholarship
3/15/2023
Submission Deadline
Explore Similar Scholarships
College Major:
Location:
Grade Level:
Along with participatory musical performances, the Oregon Music Hall of Fame (OMHOF) gives out scholarships each year to a select group of graduating Oregon high school seniors who have demonstrated considerable effort and success in their own musicianship and who plan to concentrate on music in college.
The Oregon Music Hall of Fame Scholarship consists of a $2,500- award given each year to four students, who want to pursue a musical career. Students must present a fully completed application form, a letter of recommendation, a CV of the applicant that includes the information requested in the application form, and an essay that complies with the organization's guidelines.
It is important to remember that the scholarship cannot be renewed. On the organization's official website, the application form is accessible. Applicants must send the form and required documents to the Oregon Music Hall of Fame, C/O Scholarship Committee.
Key Information of Oregon Music Hall of Fame Scholarship
Study Details
Country of Study
United States
Scholarship Details
Intended Level of Study
Undergraduate
Oregon Music Hall of Fame Scholarship Timeline
January 2023
Applications Opening Date
Applications open on January 1.
March 2023
Submission Deadline
The submission deadline is on March 15.
July 2023
Awards Announcement Date
Winners are announced in July.
Scholarship Eligibility
To be eligible to apply, applicants must meet the following criteria.
Eligible Grade: High School Senior
Maximum Age: Any
Required GPA: Any
Geographic Eligibility: Oregon
Gender: Any
Race/Ethnicity: Any
Application Requirements
Here's what you need to submits besides your application.
Essay
Recommendation letters
How to ace the Oregon Music Hall of Fame Scholarship
1
Highlight your experiences
You will need to answer a few questions on standout moments in your musical career in the application form. List the festivals, competitions, workshops, and events that you have participated in.
2
Prepare a short essay
The scholarship organization requests that applicants submit a brief essay, in which they discuss what music means to them and their future goals for studying music. When giving your responses, be sincere and precise.
3
Get a letter of recommendation
Along with your application, you must provide a letter of recommendation from a previous music instructor. Ask your teacher to highlight your abilities, experiences, and dedication to the study of music in this document.
4
Commit to study
While precise academic averages are not required, you will need to demonstrate that you have the discipline needed to pursue a career in music. Spend time practicing, and also demonstrate your dedication by submitting your application on time.
How the Oregon Music Hall of Fame Scholarship is Judged
Candidates must be enrolled or intend to enroll in an Oregon university or college for a music program. This, and the experience and quality as interpreters, will be taken into account when evaluating the students.
Why We Love the Oregon Music Hall of Fame Scholarship
Sharing musical excellence with the public
At an award ceremony where each performer showcases their proficiency on stage, winners are officially recognized.
No complex procedures are necessary
The scholarship recognizes that musical talent can be developed outside of the academic school context. No interviews, academic averages, or administrative documents are needed.
Dedicated Oregon musicians are honored
Every year, the Oregon Music Hall of Fame will pick new members based on several criteria, including their contributions to music in Oregon as well as their influence on music around the world.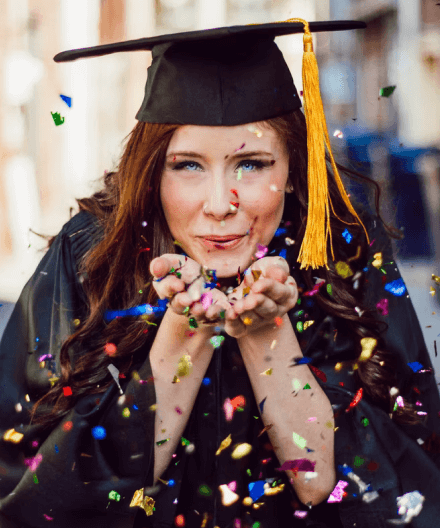 5 Facts About Oregon Music Hall of Fame Scholarship
Pursue higher education
OMHOF encourages students to pursue higher education in music so that aspiring musicians might reach success.
Various scholarships on offer
OMHOF offers a number of other scholarships in different majors, including broadcasting (Radio/Web), music performance, music therapy, music technology, music education, music business, music theory, music composition, and music production.
The beginnings of the OMHOF
The Oregon Music Coalition, a group that was established in the 1990s. Its members include about 50 bands and performers from Oregon.
A volunteer board
OMHOF is governed by a board of directors of a diverse group of musicians, artists, marketing professionals, business leaders, and members of the music industry.
About scholars
Information on past scholarship recipients can be accessed on the organization's page, where OMHOF also shares its musical achievements and breakthroughs.