NV Energy Powerful Partnership Scholarship
1/31/2023
Submission Deadline
Explore Similar Scholarships
Location:
Grade Level:
The Powerful Partnership Scholarship Program is a service provided by the NV Energy Foundation to assist youngsters in pursuing higher education. The Powerful Partnership Program honors and supports the achievements of 30 exceptional high school seniors who have shown leadership in their studies and volunteer work.
The NV Energy Powerful Partnerships Scholarship is available to high school seniors in the northern service territory of NV Energy, which includes all the communities it serves in northern Nevada. This $1,000 one-time scholarship is given out in accordance with the program's criteria for selection and the number of applications submitted.
Both the general public and the dependents of NV Energy employees will profit from the scholarship. Any Nevadan-authorized university, college, or community college may accept the scholarship. Seniors in high school, whether they attended a public or private institution or were homeschooled, are encouraged to apply.
Key Information of NV Energy Powerful Partnership Scholarship
Study Details
Country of Study
United States
Scholarship Details
Intended Level of Study
Undergraduate
Vocational/Technical School
NV Energy Powerful Partnership Scholarship Timeline
October 2022
Applications Opening Date
Applications open on October 1.
January 2023
Submission Deadline
The submission deadline is on January 31.
Scholarship Eligibility
To be eligible to apply, applicants must meet the following criteria.
Eligible Grade: High School Senior – Undergraduate
Maximum Age: Any
Required GPA: 3
Geographic Eligibility: Nevada
Gender: Any
Race/Ethnicity: Any
Application Requirements
Here's what you need to submits besides your application.
Essay
Grade transcript
Standardized Test Scores
Recommendation letters
How to ace the NV Energy Powerful Partnership Scholarship
1
Make sure you meet the selection criteria
Please review the conditions before applying: be a graduating high school senior enrolled in classes, homeschooled, or both; have evidence of your academic achievement with a minimum grade point average of 3.0, and intend to pursue a degree at an authorized institution of higher learning in Nevada.
2
Check your residency status
Those, who are U.S. citizens, are eligible for this scholarship. If you are not a citizen, but you are a permanent resident, you may apply. Have the official certificates or identification documents that attest to this ready.
3
Complete the application requirements
This includes submitting the online application, your high school transcript, and a letter of recommendation from a teacher, among other things you can check when starting the online application process. You must enter the Employee ID number of your parent or legal guardian if you are a dependent of an NV Energy employee.
4
Commit to following the conditions
Recipients of awards must show proof of enrollment in a Nevada institution of higher education (such as an acceptance letter, a class schedule, etc.). Additionally, you must consent to keep your GPA at least 2.5 and submit an unofficial transcript at the conclusion of each semester you receive an award.
How the NV Energy Powerful Partnership Scholarship is Judged
Essay, grade transcript, test scores, community service, and letters of recommendation will all be considered when evaluating candidates.
Why We Love the NV Energy Powerful Partnership Scholarship
Education in the state
Students, who intend to finish their post-secondary education in Nevada, are eligible for this prize. As a result, this area of the country's educational development is supported.
Additional benefits
Families of NV Energy employees will be given separate consideration for a $2,000 one-time prize.
Service and commitment recognized
In addition to academic excellence, this program honors the achievements of high school students who have shown leadership in their studies and volunteer work.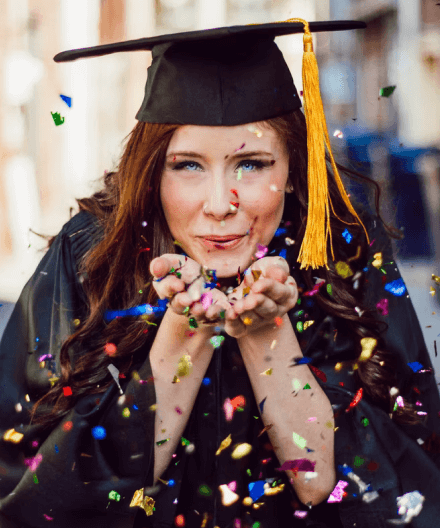 5 Facts about NV Energy
Huge service area
Nevada is proudly served by NV Energy, whose service area spans more than 44,000 square miles and supplies 2.4 million users.
Their vision
A strong community has an educated and effective workforce at its core, according to NV Energy, which is dedicated to fostering the development of strong, healthy, and varied communities.
The impact of the organization
Over the years, the NV Energy Foundation has awarded more than 2,000 scholarships worth more than $2 million.
A passion for diversity and inclusion
This set of principles directs how NV Energy conducts business and is the fundamental driver behind its commitment to enhancing educational support.
A helpful organization
NV Energy supports charitable groups situated in their service area in Nevada in addition to their scholarship program.