North Carolina Chapter Scholarship
6/10/2023
Submission Deadline
Explore Similar Scholarships
College Major:
Location:
Grade Level:
The scholarship is sponsored by the Network of Executive Women in Hospitality (NEWH).
Established in 1984, NEWH is an international non-profit organization that offers scholarships, mentorship, and education to students in the hospitality industry. The organization has chapters and regional groups that are tasked with raising funds to provide scholarships to eligible candidates.
The North Carolina Chapter Scholarship recognizes the value of education and offers scholarships to ease the financial burden on students. Every year, the North Carolina Chapter offers up to $5,000 to students pursuing hospitality-related courses. The scholarship is open to all freshmen, sophomores, and students at graduate level.
The prize money is mailed directly to the school the winner is enrolled in. The money may only be used for tuition and school-approved books. Unused funds are returned to NEWH.
Key Information of North Carolina Chapter Scholarship
Study Details
Area of Study
Hospitality
Country of Study
North Carolina
Scholarship Details
Intended Level of Study
Undergraduate
North Carolina Chapter Scholarship Timeline
January 3, 2023
Application Open Date
Applicants can start applying for the scholarship.
June 10, 2023
Submission Deadline
The scholarship submission deadline date is in June.
Scholarship Eligibility
To be eligible to apply, applicants must meet the following criteria.
Eligible Grade: College Junior – College Senior
Maximum Age: Any
Required GPA: 3
Geographic Eligibility: North Carolina
Gender: Any
Race/Ethnicity: Any
Application Requirements
Here's what you need to submits besides your application.
Essay
Financial Information
Recommendation letters
Grade transcript
How to ace the North Carolina Chapter Scholarship
1
Tie your essay to core values
Identify values that are essential to you and tie them to the ideals in the essay; this will result in a more impassioned, memorable essay, which will improve your chances of winning.
2
Maintain a good academic record
The scholarship will consider several variables, but maintaining strong grades throughout will generally put you in the best position to succeed. Having an average GPA score of 3.0 or higher out of a 4.0 scale should suffice.
3
Use vivid descriptions in your essays
Rather than simply reporting your accomplishments or experiences, attempt to construct a vivid picture for your reviewer. For example, rather than just stating that you are a leader, describe the leadership responsibilities you have held in the past and their impact.
4
Have someone else review your essay
A new pair of eyes might help you spot mistakes you might have overlooked. Solicit feedback from a teacher, mentor, or simply a friend after you finish writing your application.
How the North Carolina Chapter Scholarship is Judged
All applications are judged based on five criteria: candidate's major, financial need, GPA score, applicant's background, and references. To qualify, you are required to submit all the requirements and supporting documents before the deadline.
Why We Love the North Carolina Chapter Scholarship
It is a need-based scholarship
One of the major advantages of the scholarship is that it is designed for students who are in need of financial assistance for their college education.
Open to international students
The scholarship is open to international students pursuing hospitality-related courses such as interior design, architecture, hospitality management, and culinary arts in any North Carolina college.
No entry fee required
The contestants are not charged any entrance fees for the scholarship.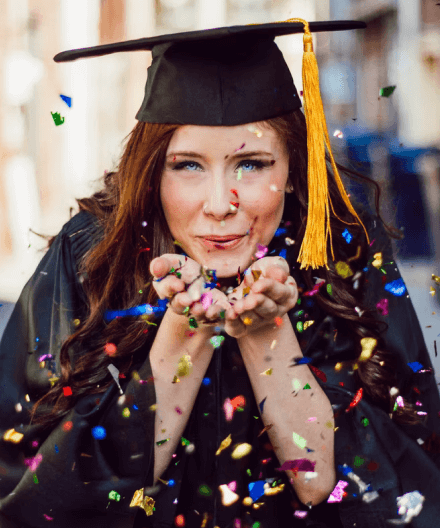 5 Facts About the North Carolina Chapter Scholarship
Free NEWH membership for students
While the Network of Executive Women in Hospitality membership is not a prerequisite for the scholarship application, students and full-time educators can freely obtain it.
Applicants receive notification emails
Within 30–60 days following the scholarship deadline, all applicants will get an email confirming their application status.
About $7,000,000 awarded in scholarships
NEWH has given more than $6,800,000 in scholarships to over 2,555 students since its start.
Only official transcripts are accepted
As one sends their transcripts through mail or email as required, it is important to note that only official transcripts are accepted and unauthorized transcripts will be rejected.
NEWH has other chapters
NEWH has several chapters that offer scholarships, and each chapter typically publishes a list of schools within its geographical jurisdiction from which eligible students can apply for a scholarship.