Nickels for Notes Music Scholarship
3/1/2023
Submission Deadline
Explore Similar Scholarships
College Major:
Location:
Grade Level:
The Nickels for Notes Music Scholarship of $500 is a product of the General Federation Of Women's Clubs Massachusetts (GFWC). GFWC is a women's volunteer service that aims to improve the quality of life of people in the community. The organization advocates for children's rights, arts and culture, domestic violence and sexual assault awareness, and the environment, among many others.
Applicants of the Nickels for Notes Music Scholarship are required to submit a personal statement expressing why they are the most suitable candidate for the scholarship. The personal statement is required to not surpass 500 words. In addition, applicants are required to submit other supporting documents such as a letter of recommendation and a copy of a Massachusetts driver's license or high school ID to prove their eligibility.
All eligible entries must be from students who plan to major in music education, piano, music therapy, instrument, or voice. This prize money can be used to cater to their education-related expenses in college.
Key Information of Nickels for Notes Music Scholarship
Study Details
Country of Study
United States
Scholarship Details
Intended Level of Study
Undergraduate
Nickels for Notes Music Scholarship Timeline
January 2023
Applications Opening Date
Applications open on January 1.
March 2023
Submission Deadline
The submission deadline is on March 1.
Scholarship Eligibility
To be eligible to apply, applicants must meet the following criteria.
Eligible Grade: High School Senior – High School Graduate
Maximum Age: Any
Required GPA: Any
Geographic Eligibility: Massachusetts
Gender: Any
Race/Ethnicity: Any
Application Requirements
Here's what you need to submits besides your application.
Recommendation letters
Grade transcript
Essay
How to ace the Nickels for Notes Music Scholarship
1
Start the application process early
Starting your application process early will give you ample time to work on your personal statement, collect the necessary supporting documents, and postmark your application before the due date.
2
Choose a reference you've worked with closely
Choose a teacher or a music instructor with whom you have a close relation to write your recommendation letter. This will enable them to give a detailed account of your skills and strengths.
3
Focus on your strengths
In your personal statement, highlight the experiences and goals that paint you in a positive light. Make sure to display your passion, motivation, and commitment to music.
4
Follow instructions keenly
Failure to adhere to the rules and regulations of the competition may lead to your disqualification. For example, ensure that your personal statement is no more than 500 words.
How the Nickels for Notes Music Scholarship is Judged
Applications are judged on academic merit and the student's passion for music study. Therefore, applicants are expected to demonstrate their motivation and commitment to music study through their personal statements.
Why We Love the Nickels for Notes Music Scholarship
Simple application process
The application procedure is fairly simple since only one 500-word personal statement is required apart from the necessary supporting documents.
Equal opportunity for all
The selection process is based on merit and none of the candidates is discriminated against on the basis of sex, race, or background.
Clear and concise instructions
The application instructions are short, clear, and concise making them free of ambiguities.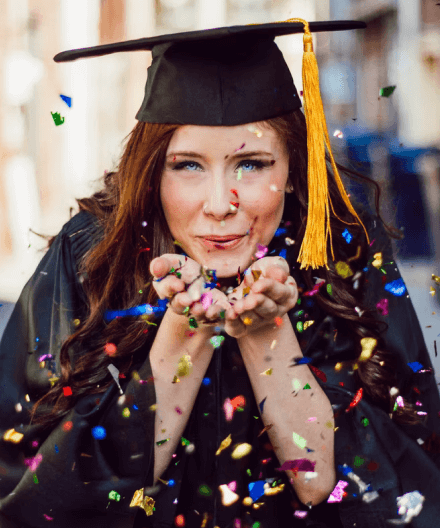 5 Facts About the Nickels for Notes Music Scholarship
The GFWC offers other scholarships
The scholarship awarding body has other scholarship opportunities, such as Boston City Federation Scholarship, Speech Therapy Scholarship, and Memorial Education Scholarships for Graduate Study.
GFWC was established in 1890
The General Federation of Women's Clubs has been in service since 1890 and it continues to unify local women's clubs across the globe.
GFWC has over two decades of service
The General Federation Of Women's Clubs Massachusetts specifically awarded its first scholarship in 2001 and, more than 20 years later, the organization continues to support students.
Homeschooled candidates can apply
Homeschooled candidates who have achieved the standard of graduation set by Massachusetts can also apply for the scholarship.
Only open to Massachusetts' residents
The scholarship has geographical restrictions and only legal residents of Massachusetts who meet the eligibility criteria can apply.