George E. Watters Memorial Scholarship
4/1/2023
Submission Deadline
Explore Similar Scholarships
College Major:
Grade Level:
New England Water Works Association (NEWWA), established in 1882, is continuing its objective to support and train students in the field of drinking water. It offers a list of scholarship programs at the value of $20,000 annually to motivate young people to come forward and volunteer.
Each year, NEWWA awards George E. Watters Memorial Scholarship of $5,000 to a deserving student pursuing an undergraduate degree in civil engineering at a four-year college or university program. To be eligible for the scholarship, the student must be a member of NEWWA. In addition, they must be legal residents of New England or attend a college/university in New England.
NEWWA scholarship committee assesses all applications and gives its final decision on recipients and the amount awarded by September 30. Payments are made directly to the organization requested by the recipient. The committee reserves the right to request additional proof of successful completion of the training program.
Key Information of George E. Watters Memorial Scholarship
Study Details
Area of Study
Civil Engineering
Country of Study
United States
Scholarship Details
Intended Level of Study
Undergraduate
George E. Watters Memorial Scholarship Timeline
January 2023
Application Opening Date
Applications open on January 1.
April 2023
Submission Deadline
The submission deadline is on April 1.
September 2023
Awards Announcement Date
Winners are announced on September 30.
Scholarship Eligibility
To be eligible to apply, applicants must meet the following criteria.
Eligible Grade: Undergraduate
Maximum Age: Any
Required GPA: Any
Geographic Eligibility: Connecticut, Maine, New Hampshire, Rhode Island, Massachusetts, Vermont
Gender: Any
Race/Ethnicity: Any
Application Requirements
Here's what you need to submits besides your application.
How to ace the George E. Watters Memorial Scholarship
1
Adhere to the scholarship rules
Read and understand the application instructions to ensure that all your responses in the application form align with them.
2
Proofread your responses
Double-check all your responses in the application form to avoid and correct any petty mistakes, typos, and grammatical errors.
3
Complete the application form accurately
Make sure to read and understand the question prompts in the application form before responding to them. Complete all parts of the form with clear and concise answers.
4
Demonstrate an interest in civil engineering
Ensure that you clearly communicate your interest and passion for the civil engineering profession.
How the George E. Watters Memorial Scholarship is Judged
Candidates are assessed based on their responses to the prompts on the application form. Therefore, make sure you read and understand the question prompts before responding with unambiguous answers.
Why We Love the George E. Watters Memorial Scholarship
You join a diverse community
All awardees and applicants of the George E. Watters Memorial Scholarship are members of NEWWA. This gives them an opportunity to network with an extensive community of experts and learn from each other.
The scholarship is local
The scholarship initiative mainly focuses on and benefits students in Massachusetts, Maine, New Hampshire, Rhode Island, Vermont, and Connecticut.
No discrimination
The scholarship is merit-based and no applicant is discriminated against on the basis of gender, race, ethnicity, or background.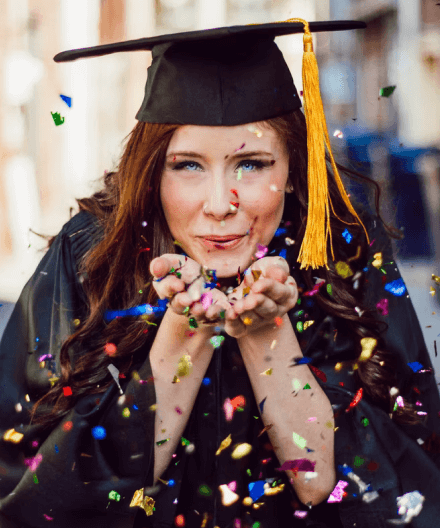 5 Facts About George E. Watters Memorial Scholarship
Residents of New England are eligible
Applicants must be residents of the New England states to be eligible to apply.
Applicants must have student membership
All applicants for this scholarship must have student membership in NEWWA. Student memberships are available at a low cost of $20.
Events organized by NEWWA
The organizers host two major conferences every year and are attended by drinking water professionals.
Accreditation and affiliation of NEWWA
The scholarship organizers are accredited by the International Association for Continuing Education and affiliated with the American Water Works Association.
Other scholarships offered by NEWWA
Apart from this scholarship, the body awards Francis Crowley Scholarship, Joseph Murphy Memorial Scholarship, Elson T. Killam Memorial Scholarship, and Michael Garofano Memorial Scholarship for students.