Near Completer Grant
3/1/2023
Submission Deadline
Explore Similar Scholarships
Location:
Grade Level:
The Near Completer Grant is sponsored by the Maryland High Education Commission(MHEC). MHEC is an administrative body that manages colleges and universities and offers financial assistance programs to support students. Through MHEC, the Near Completer Grant offers an opportunity for past students who had dropped out to re-enroll in their degree programs and complete their studies.
To be eligible for this scholarship, you must be a resident of Maryland who is not presently studying at any post-secondary institution. As the scholarship is for those seeking to re-enroll in their programs, applicants must have earned a minimum of 45 credit hours if they were previously studying for an associate degree and a minimum of 90 credit hours if they were enrolled for a bachelor's degree. In addition, all candidates are expected to have a GPA score of 2.0 or higher.
Near completers are awarded up to one-third of in-state tuition charges. This award is strictly used to cater for tuition after all other non-loan aids have been applied. For other expenses, recipients of the grant are encouraged to contact the institutions they are to be re-enrolled in to identify what is needed.
Key Information of Near Completer Grant
Study Details
Country of Study
United States
Scholarship Details
Intended Level of Study
Undergraduate
Near Completer Grant Timeline
August 2022
Application Opening Date
Applications open on August 1.
March 2023
Submission Deadline
The submission deadline is on March 28.
Scholarship Eligibility
To be eligible to apply, applicants must meet the following criteria.
Eligible Grade: College Freshman – Undergraduate
Maximum Age: Any
Required GPA: 2
Geographic Eligibility: Maryland
Gender: Any
Race/Ethnicity: Any
Application Requirements
Here's what you need to submits besides your application.
Grade transcript
Financial Information
How to ace the Near Completer Grant
1
Start early
The grant is awarded on a first come first serve basis. Therefore, you should start and complete the application process as soon as they open to increase your chances of winning.
2
Meet and surpass all requirements
Make sure to adhere to all instructions and even go the extra mile with your application. For example, while the FAFSA or MSFAA application is not a requirement for the grant, filling them out might expose you to other potential financial aid programs.
3
Research on the grant provider
Read up on the grant awarding body and get familiar with its values and goals. When you are better informed about the organization, you can be able to tailor your application to their liking.
4
Be honest
Be authentic in your application and do not make up details to try and seem more suitable for the award.
How the Near Completer Grant is Judged
The scholarship is awarded to the first qualified applicants to submit their applications. Therefore, your chances of winning the grant are highly dependent on the time your application materials are received. The awarding body will disburse the available funds to the qualified candidates in order of priority.
Why We Love the Near Completer Grant
Offers a second chance
The program offers an incentive for former students to go back to school and complete their associate's or bachelor's degrees.
Higher chances of winning
The grant is awarded on a first-come-first-served basis, on that account, all you need to do is to hand in your application as early as possible.
Several areas of study
Students are free to explore different academic fields as the grant does not restrict students to any particular field of study.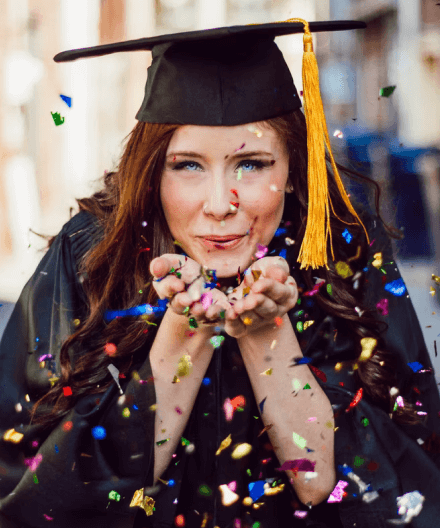 5 Facts About Near Completer Grant
Award is based on the type of degree
Near completers, who are enrolled for associate's degrees, are eligible for up to one-third of the in-county tuition charge; while those registered for a bachelor's degree receive up to one-third of the in-state fees.
MHEC has other grants and scholarships
Aside from the Near Completer Grant, MHEC supports other scholarship and grant programs such as the 2+2 Transfer Scholarship, Cybersecurity Public Service Scholarship Program, and Delegate Howard P. Rawlings Educational Excellence Awards Program.
Money is paid directly to recipient's institution
The grant funds are sent directly to the learning institution the Near Completer is enrolled in each semester after a request for payment by the institution to the awarding body.
Recipients may forfeit their award
The winners of the grant are notified of the award before the start of their semesters. Those who fail to respond and accept the award by the date specified become ineligible.
Waiting list for unsuccessful applicants
Applicants, who meet the criteria but are not chosen for an award, will be informed that their names have been added to a waiting list and could be chosen for an award should money become available.