Most Valuable Student Competition
$1,000–$50,000
Award Amount
11/15/2022
Submission Deadline
Explore Similar Scholarships
Location:
Grade Level:
The MVS Scholarship is an initiative of the Elks National Foundation. The Elks is a community of lodges across the United States that works towards improving the quality of life through various programs. Through the Elks National Foundation, the group seeks to build stronger communities by, for example, sending students to college, which it achieves through the MVS Scholarship.
The need-based scholarship recognizes outstanding high school students who demonstrate leadership and scholarship. Applicants must be current high school seniors and citizens of the United States. The scholarship funds the college or university education of these students who must, therefore, pursue a four-year full-time program in accredited institutions in the U.S.
In total, scholars win between $1,000 and $12,500 grants per year, which translate to scholarships of between $4,000 and $50,000 over the four-year program. During the application stages, the top 20 applicants are selected to participate in a Leadership Weekend, where first-place and second-place awardees are chosen. The benefits of the Leadership Weekend go beyond the prize money: candidates meet with other Elks families and form lifelong connections.
Key Information of Most Valuable Student Competition
Study Details
Country of Study
United States
Scholarship Details
Intended Level of Study
Undergraduate
Award Amount
$1,000–$50,000
Most Valuable Student Competition Timeline
August 5, 2022
Application Open Date
Applications open in August.
November 15, 2022
Submission Deadline
The application deadline is in November.
Late December 2022
Notifications from Lodge selection
Applicants who proceed from local Lodge selections received notifications in late December.
Mid-January 2023
Notifications from Lodge selection
Applicants who proceed from district selections to the quarter-finals received notifications in mid-January.
Early-March 2023
Notifications from state selection
Applicants advancing from state selection, who are the 500 national semi-finalists, receive notifications.
April 2023
MVS Leadership Weekend
The top 20 finalists attend an invites-only and mandatory Leadership Weekend.
Scholarship Eligibility
To be eligible to apply, applicants must meet the following criteria.
Eligible Grade: High School Senior
Maximum Age: Any
Required GPA: 3
Geographic Eligibility: United States
Gender: Any
Race/Ethnicity:
Application Requirements
Here's what you need to submits besides your application.
Grade transcript
Standardized Test Scores
How to ace the Most Valuable Student Competition
1
Start your application early
Application to the MVS Scholarship involves participating in a contest that is involving and requires attention to detail. Regardless of the stage in which you are, start your application early so as to avoid encountering surprises close to the deadline.
2
Take note of contest levels and communications
The scholarship application process is layered in stages, each of which requires various information and documents to be provided to the organizers. Keep an eye out for communication from the Elks National Foundation and respond to any requests promptly.
3
Write your essay clearly and concisely
If you make it to the national semi-finals, you will be required to write an essay. Make sure that your essay is well-structured and written to capture the attention of the reviewers.
4
Practice for the Leadership Weekend interview
The Leadership Weekend has an interview component. Practice extensively for this session by, for example, staging mock interviews with your friends, parents, or guardians.
How the Most Valuable Student Competition is Judged
Applications to the scholarship are judged based on four criteria: leadership, scholarship, community involvement, and financial need. Ensure that you demonstrate your outstanding qualities by showcasing projects and activities that speak of your leadership skills and community engagement. Additionally, your Free Application for Federal Student Aid (FAFSA) form should be filled out accurately and truthfully. Seek an instructor who can highlight your academic strengths to complete the teacher's evaluation.
Why We Love the Most Valuable Student Competition
Open to non-Elks members
While it is sponsored by an Elks-based organization, students who apply to the MVS Scholarship need not be related to a member of the community.
Separate competitions for males and females
Females and males have different competition tracks, which promotes equality in the application process.
Several award amounts
Just as the competition is staggered into stages, so is the awarded scholarship prize. In particular, of the 500 semi-finalists, 480 receive $4,000 over the four years of their studies, while the top 20 battle for amounts ranging from $20,000 to $50,000 to fund their four-year college studies.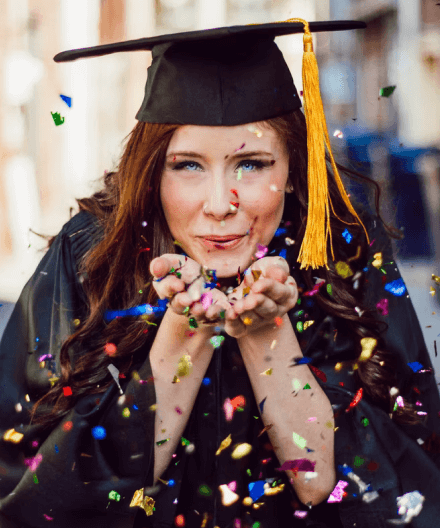 5 Facts About the Most Valuable Student Competition
The competition is staggered
Applicants for the scholarship advance through local, district, state, and national competitions, with awards being granted from the state level.
About $2.44 million in grants is awarded
In total, the MVS Scholarship grants awards worth $2.44 million to the 500 finalists, with the top 20 winning $520,000 cumulatively.
Top awards for Leadership Weekend participants
The top 20 contestants, two of whom win $50,000 each in total, are selected from the pool of participants in the Leadership Weekend.
Standardized test requirement waived for 2022
Applicants to the 2022 MVS contest do not need to submit their ACT or SAT scores as the standardized test requirement has been waived.
Naturalized citizens can apply
Individuals who were not American citizens by birth but who have been naturalized under the Child Citizenship Act of 2000 are eligible to apply.