UNCF Healthcare Workforce Diversity Program
1/31/2023
Submission Deadline
Explore Similar Scholarships
In partnership with The AbbVie Foundation, UNCF established the UNCF Healthcare Workforce Diversity Program, a comprehensive healthcare professionals program to prepare and motivate Black and HBCU students to pursue varied careers in the healthcare sector.
Every year, the organization offers 200 scholarships of up to $5,000 to students majoring in healthcare STEM-related fields. The scholarship is open to high school graduates, college freshmen and sophomores undertaking undergraduate study at any accredited institution or university across the United States.
The UNCF Healthcare Workforce Diversity Program aims to address the racial imbalance in the healthcare workforce, which exacerbates health disparities in African American communities, by providing scholarship, academic, mentorship, and career development support to students interested in a healthcare career but do not have the opportunity to go beyond their high school diploma to earn a credential.
Key Information of UNCF Healthcare Workforce Diversity Program
Study Details
Country of Study
United States
Scholarship Details
Intended Level of Study
Undergraduate
UNCF Healthcare Workforce Diversity Program Timeline
December 7, 2022
Application Opening Date
Applications usually open in early December, so commence compiling scholarship application materials — scholarship application form and academic transcript.
January 31, 2023
Submission Deadline
Submit scholarship application and supporting material by 11:59 PM EST — check the website for further details as the submission period approaches.
Scholarship Eligibility
To be eligible to apply, applicants must meet the following criteria.
Eligible Grade: High School Graduate – College Sophomore
Maximum Age: Any
Required GPA: Any
Geographic Eligibility: United States
Gender: Any
Race/Ethnicity: Black
Application Requirements
Here's what you need to submits besides your application.
How to ace the UNCF Healthcare Workforce Diversity Program
1
Short essay component
Demonstratively articulate your short-term and long-term career goals in 150 words, highlighting what interests you the most about your chosen career field. In addition, describe the possible impact a certificate or associate's degree will have upon your life or community in 75 words.
2
Have your application proofread before submission
The scholarship is competitive, so you must ensure that your application doesn't get rejected because of careless typos, spelling, or grammatical mistakes. Take the time to proofread, preferably using Grammarly to review your application before submission.
3
Strictly adhere to SAP
You must maintain Satisfactory Academic Progress (SAP) by completing the number of credit hours (96 credits for a two-year program) necessary to achieve a minimum cumulative rate of 67% and maintain a minimum cumulative grade point average as defined by your institution.
4
Provide proof of financial need
An essential step in the scholarship is the financial aid need requirement. Begin your application process by creating an FSA ID to access the Free Application for Federal Student Aid. Complete and file the FAFSA form considering federal deadlines each academic year. In addition, demonstrate unmet needs by directly getting verified by the financial aid director of your college or university.
How the UNCF Healthcare Workforce Diversity Program is Judged
Candidates are assessed based on the ability to demonstrate unmet financial need, solid Satisfactory Academic Progress standing, and firmness of interest in healthcare, with the final decision made by a diverse board of directors.
Why We Love the UNCF Healthcare Workforce Diversity Program
The scholarship is renewable
The scholarship is renewable after one year — successful candidates may be eligible for renewal upon fulfilling eligibility requirements.
Multiple scholarship options in a year
The UNCF organization manages multiple scholarship options yearly, allowing successful candidates who receive one award to apply and get a chance to win many other UNCF scholarships variants.
Exposure to positive publicity
Scholars can share their stories about how UNCF has helped them get ahead and achieve significant success in life and get a chance to feature on the UNCF website and its social media platforms.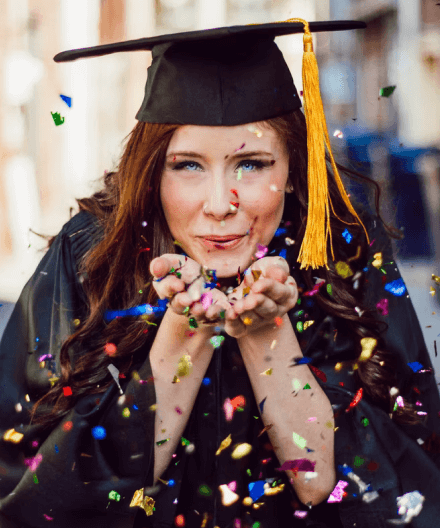 5 Facts About UNCF Healthcare Workforce Diversity Program
Education classification level
You must be enrolled in a two-year associate degree or a certification in healthcare-related STEM fields during the upcoming academic school year.
Restricted to united states applicants only
To be eligible, you must be an applicant who is a U.S. Citizen, U.S. national, or a permanent resident in the United States of African American origin.
Restricted to specific career fields
The scholarship applies to only candidates in healthcare-related STEM fields such as Certified Patient Care Technicians, EKG Technicians, Certified Nursing or Medical Assistants, Respiratory Therapists, Phlebotomy Technicians, or Community Health Workers.
Fill out all application form sections
Ensure that you respond to and complete all sections of the application form by typing your answers if you intend to be considered — failure to fill out all required fields leads to outright disqualification.
Limitation on browsers and site access
It is important to note that using unsupported browsers and accessing the scholarship website from institutional, corporate, or public access systems can reduce website functionality and inconsistent or unpredictable behaviors when drafting and submitting your application.