Milton Fisher Scholarship for Innovation and Creativity
$4,000–$20,000
Award Amount
5/3/2023
Submission Deadline
Explore Similar Scholarships
Location:
Grade Level:
The Milton Fisher Scholarship for Innovation and Creativity partners with The Community Foundation for Greater New Haven to administer the scholarship. The award is given directly to the educational institutions of the grantees.
The Milton Fisher Scholarship for Innovation and Creativity is unlike any other grant since it does not take into consideration an applicant's academic record or financial condition while announcing the award. It's solely focused on rewarding applicants for their intellectual curiosity, creativity, and innovation.
The grant aims to help move the educational pursuits of creative students within their reach so that they can channel their creativity into solving some of the most pressing problems confronting humanity.
Key Information of Milton Fisher Scholarship for Innovation and Creativity
Study Details
Country of Study
Connecticut
New York
United States
Scholarship Details
Award Amount
$4,000–$20,000
Milton Fisher Scholarship for Innovation and Creativity Timeline
January 5, 2023
Application Opening Date
Applications usually open in early January.
May 3, 2023
Submission Deadline
The deadline for applications is around the start of the month.
August 2023
Winners are announced
The selection committee determines the winners in August. Notifications go out by the end of the month.
Scholarship Eligibility
To be eligible to apply, applicants must meet the following criteria.
Eligible Grade: High School Junior – Undergraduate
Age: 18 – 22
Required GPA: Any
Geographic Eligibility: Connecticut, New York, United States
Gender: Any
Race/Ethnicity: Any
Application Requirements
Here's what you need to submits besides your application.
Portfolio
Special Project
Recommendation letters
Essay
How to ace the Milton Fisher Scholarship for Innovation and Creativity
1
Submit tailor-made recommendation letters
Brief your teachers/counselors about the scholarship expectations and objectives. This will allow them to highlight the specific skillset most desired by the selection committee.
2
Read about past winners
The scholarship awarding body offers the topics and styles of winning projects that previous winners mentioned in their applications. Thoroughly read those before beginning your application.
3
Come up with innovative solutions
Innovation is the key here. Stretch your imagination to a point where you're able to come up with highly creative solutions for some of the problems confronting human societies. Think out of the box.
4
Connect with alumni
Try to connect with alumni and ask them to review your application once before submission. This way you'll avoid the mistakes committed by most unsuccessful candidates.
How the Milton Fisher Scholarship for Innovation and Creativity is Judged
The selection committee judges the applicants on their essays, letters of recommendation, and extracurricular activities. Candidates who demonstrate extraordinary creativity will be shortlisted and may have to undergo an interview.
Why We Love the Milton Fisher Scholarship for Innovation and Creativity
A renewable scholarship
The scholarship award of $1,000 to $5,000 is renewable for four years. However, the exact amount will be determined as per the financial need of the grantee.
It doesn't matter if you have poor grades
Since the scholarship is not tied to your academic achievement all creative thinkers must apply!
You can become a scholarship recruiter
The scholarship recipients are also offered the opportunity to assist the sponsoring institution in selecting candidates for its future programs.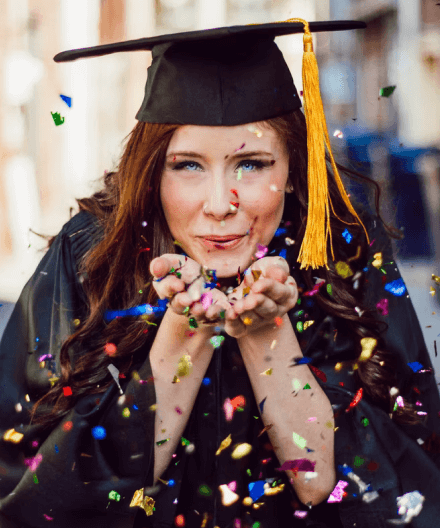 5 Facts About Milton Fischer
Worked as investment banker
Milton Fisher was born and raised in New York and spent most of his professional life as an attorney and investment banker.
Taught a course on creativity
Fisher taught a one-of-a-kind course titled Applied Creativity for over 25 years, which explains his emphasis on innovation and creativity.
Wrote a book on intuition
He wrote a book titled "Intuition: How to Use it in Your Life?" which was translated into multiple languages to assist youth belonging to different regions of the world to be more creative.
Became a world-class matchmaker
Milton Fisher came to be known as a world-class matchmaker and got featured in a U.S. magazine for this particular skill of his.
Served on several public companies' boards
Milton Fisher lived an illustrious life in the pursuit of making the world a better place for other people and his professional career was always focused on alleviating people's problems.