Medical Diversity Scholarship Program
10/1/2022
Submission Deadline
Explore Similar Scholarships
The Buckfire law firm is a top-rated personal injury law firm, founded in Detroit in 1969 by David Buckfire, dedicated to helping people who have suffered severe injuries and harm. The organization values giving back to the community in a variety of ways, one of which includes sponsoring scholarship programs
The Buckfire Law firm established the Medical Diversity Scholarship Program in 2014 as part of an initiative to recognize medical school students who work hard to promote ethnic diversity in their community and has supported many students attending college.
Every year, the organization offers one available scholarship valued at $2,000 per recipient to assist deserving undergraduate students undertaking medical study in the United States complete their education, thereby reducing the burden of tuition.
Key Information of Medical Diversity Scholarship Program
Study Details
Area of Study
Medical Science
Country of Study
United States
Scholarship Details
Intended Level of Study
Undergraduate
Medical Diversity Scholarship Program Timeline
June 1, 2022
Application Opening Date
Applications usually open in early June — commence compiling and drafting scholarship application materials, including application form, academic transcript, and essay.
October 1, 2022
Submission Deadline
Submit scholarship application and supporting materials — check the website for further details as the submission period approaches.
Scholarship Eligibility
To be eligible to apply, applicants must meet the following criteria.
Eligible Grade: Undergraduate
Maximum Age: Any
Required GPA: 3
Geographic Eligibility: United States
Gender: Any
Race/Ethnicity: Alaskan Native, Asian American, Black, Hispanic, Native Hawaiian, Native North American, Pacific Islander
Application Requirements
Here's what you need to submits besides your application.
How to ace the Medical Diversity Scholarship Program
1
Maintain an outstanding academic record
You need to demonstrate outstanding intellect and top-notch academic excellence in your application. Achieving and maintaining a minimum grade point average of 3.0 or higher out of 4.0 should suffice if you intend to be considered.
2
Demonstrate commitment to promoting ethnic diversity
Attach a one-page typed essay to your application describing experiences wherein you utilized your time to promote ethnic diversity within your community. Alternatively, you can also write about how you intend to use your medical degree to promote ethnic diversity in the future.
3
Clearly explain your student body contribution
It is crucial that you demonstratively articulate in the space provided on the application form how you contribute to the diversity of your medical institution's student body, highlighting any awards or honors that you have received along the process.
4
Have your application proofread before submission
The scholarship is competitive, so you must ensure that your application doesn't get rejected because of careless typos, spelling, or grammatical errors. Take the time to ask a trusted family member or friend, teacher, or mentor to review your application before submission.
How the Medical Diversity Scholarship Program is Judged
The scholarship selection committee assesses candidates based on the merit of a solid personalized essay, academic achievement demonstrated by obtaining at least a 3.0 out of 4.0-grade point average, and the quality of contributions executed by the applicant to the diversity of their medical institution's student body.
Why We Love the Medical Diversity Scholarship Program
Straightforward application process
To apply, fill out all required sections of the 2022 scholarship application form located at the bottom of the official scholarship website and submit attachments of all concerned materials electronically.
Exposure to positive publicity
The scholarship award recipients are liable to be exposed to favorable publicity. So, don't be surprised to see parts of your essay, biography, and photo used for marketing purposes and shared on the official Buckfire Law website.
Ease of receiving disbursed prize
The scholarship check is written and made payable in the recipient's name to the institution chosen by the recipient to cover school-related expenses.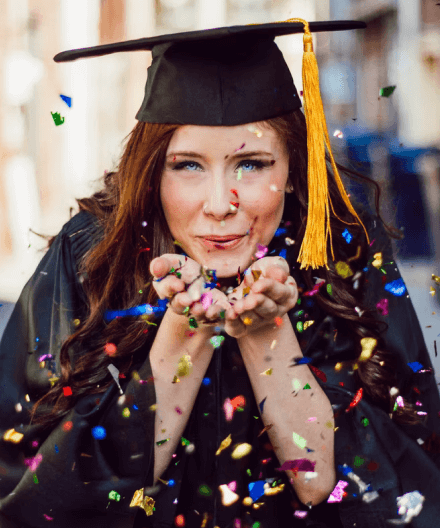 5 Facts About the Medical Diversity Scholarship Program
Education classification level requirement
As a critical application requirement, you must have completed at least one semester of classes at an accredited medical school.
Multiple scholarship options in a year
The organization awards four separate academic scholarships yearly, allowing candidates wanting to continue their education to do so from a range of scholarship programs.
Limited scholarship coverage
The scholarship award fund has limited use strictly for medical school educational purposes such as tuition, books, and course materials and cannot be used for any other purpose by the recipient.
Fill out all application form sections
Ensure that you respond to and complete all sections of the application form by typing your answers if you intend to be considered — failure to fill out all required fields leads to outright disqualification.
Ensure IRS compliance
Successful candidates must comply with IRS rules and regulations upon receiving the scholarship award by submitting receipts as per IRS regulations.