Mary Holloway McCoo, M.D. and Wayman Glen McCoo, Sr. M.D. Sholarship
2/10/2023
Submission Deadline
Explore Similar Scholarships
UNCF was founded in 1944 to help minorities, especially African American students, attend and graduate from college. In partnership with Mildred C. McCoo, Glenda McCoo Wina, Ms. Marilyn McCoo Davis, and Mr. William Davis, Jr, the organization developed the Mary Holloway McCoo, M.D. and Wayman Glenn McCoo, Sr. M.D. Scholarship program.
Every year, the organization offers two scholarships valued at a total of $2,500 per semester to students majoring in medicine. The scholarship is open to postgraduate and doctorate students studying an M.D. degree program at any accredited institution or university across the United States.
UNCF manages various scholarship programs and awards more than $100 million a year in scholarships to more than 10,000 students at more than 1,100 institutions across the United States. Since its inception, the organization has helped over 500,000 students overcome financial obstacles to getting a university education and earning college degrees.
Key Information of Mary Holloway McCoo, M.D. and Wayman Glen McCoo, Sr. M.D. Sholarship
Study Details
Country of Study
United States
Mary Holloway McCoo, M.D. and Wayman Glen McCoo, Sr. M.D. Sholarship Timeline
January 6, 2023
Application Opening Date
Applications usually open in early January at 12:00 AM EST, so commence compiling scholarship application materials — personal essay, scholarship application form, and academic transcript.
February 10, 2023
Submission Deadline
Submit scholarship application and supporting material by 11:59 PM EST — check the website for further details as the submission period approaches.
Scholarship Eligibility
To be eligible to apply, applicants must meet the following criteria.
Eligible Grade: Postgraduate – Doctorate
Maximum Age: Any
Required GPA: 3.8
Geographic Eligibility: United States
Gender: Any
Race/Ethnicity: Alaskan Native, Black, Hispanic, Native North American
Application Requirements
Here's what you need to submits besides your application.
How to ace the Mary Holloway McCoo, M.D. and Wayman Glen McCoo, Sr. M.D. Sholarship
1
Maintain an outstanding academic record
You need to demonstrate outstanding intellect and top-notch academic excellence in your application. Achieving and maintaining a minimum 500 MCAT score and undergraduate minimum cumulative weighted grade point average of 3.8 out of a 4.0 scale should suffice.
2
Demonstrate community service and leadership
Optimize your chances of success by highlighting time points where you demonstrated commitment to community service, leadership, and employability by giving a personalized, detailed account of activities you successfully executed in a defined institution.
3
Emphasize your understanding of the essay
In an essay of about 400 to 600 words, share an honest, personal and vital experience from your life that best describes your career interest and future goals in a personal statement format. Highlight how you overcome adversities, exemplifying behavioral characteristics such as a drive for continuous learning and development, a collaborative, transparent, and forthright nature that constantly challenges old assumptions and explores new alternatives with integrity in all areas of life.
4
Provide financial need proof
An essential step in the scholarship is the financial aid need requirement. Begin your application process by Creating an FSA ID to access the Free Application for Federal Student Aid. Complete and file the FAFSA form considering federal deadlines each academic year. In addition, demonstrate unmet needs by directly getting verified by the financial aid director of your college or university.
How the Mary Holloway McCoo, M.D. and Wayman Glen McCoo, Sr. M.D. Sholarship is Judged
Candidates are assessed based on a solid personalized essay statement, MCAT test score, and current academic transcript indicating at least 500 and 3.8 out of 4.0 GPA, respectively, with the final decision made by a diverse board of directors. Applicants who submit complete applications are notified of the scholarship decisions approximately eight weeks after the application due date, either through email or traditional mail.
Why We Love the Mary Holloway McCoo, M.D. and Wayman Glen McCoo, Sr. M.D. Sholarship
Straightforward application process
To apply, Sign Up, and create an account or log in with an existing account to access the online scholarship portal provided on the official UNCF website. After that, fill out all required sections of the online application form and submit all concerned materials, including academic transcript and official MCAT test score.
Renewable scholarship nature
The scholarship may be renewable after one year — successful candidates may be eligible for renewal upon fulfilling eligibility requirements.
Exposure to positive publicity
Scholars can share their stories about how UNCF has helped them get ahead and achieve significant success in life and get a chance to feature on the UNCF website and its social media platforms.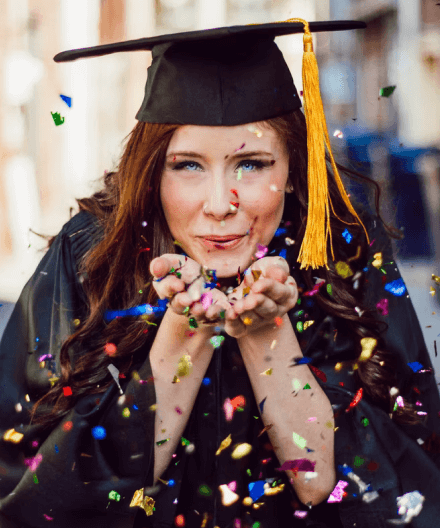 5 Facts About UNCF M.D. Scholarship
Restricted to united states applicants only
To be eligible, you must be an applicant who is a U.S. Citizen, U.S. national, or a permanent resident in the United States, with preference given to candidates of African American/Black, Native American, Alaska Native, or Hispanic American ethnic origins.
Education classification level
You must be a full-time second-year and above doctoral or professional medical school student enrolled and pursuing an M.D. degree program in an accredited college or university in the U.S.
Candidates from preferred institutions
First preference consideration goes to applicants attending Meharry Medical College, and second preference to applicants attending Howard University, UCLA, or UC Davis.
Limitation on browsers and site access
It is important to note that using unsupported browsers and accessing the scholarship website from institutional, corporate, or public access systems can reduce website functionality and inconsistent or unpredictable behaviors when drafting and submitting your application.
Fill out all application form sections
Ensure that you respond to and complete all sections of the application form by typing your answers if you intend to be considered — Failure to fill out all required fields leads to outright disqualification.