MacColl Johnson Fellowships
8/19/2023
Submission Deadline
Explore Similar Scholarships
College Major:
Location:
The Robert and Margaret MacColl Johnson Fellowship Fund, established at the Rhode Island Foundation in 2003, provides a $25,000 award to three artists annually. The fellowship is designed to give artists plenty of time to focus on their creative process while also allowing them to grow as individuals.
The fellowship rotates among composers, writers, or visual artists in a three-year cycle. The fellowship is named after Robert and Margareth MacColl Johnson, who spent their lives immersed in the arts.
Applicants must be residents of Rhode Island and show that they are in the early or middle stages of their artistic careers. "The fellowships are considered among the largest no-strings-attached awards available to writers in the country," says Chris Barnett, spokesman for the fellowship.
Key Information of MacColl Johnson Fellowships
Study Details
Area of Study
Arts
Music
Visual Arts
Writing
Country of Study
United States
Scholarship Details
Intended Level of Study
Any
MacColl Johnson Fellowships Timeline
June 1, 2023
Application Open Date
The application for the scholarship is open to all interested prospects.
August 19, 2023
Submission Deadline
The final submission deadline is the first week of August.
Scholarship Eligibility
To be eligible to apply, applicants must meet the following criteria.
Eligible Grade: All
Maximum Age: Any
Required GPA: Any
Geographic Eligibility: Rhode Island
Gender: Any
Race/Ethnicity: Any
Application Requirements
Here's what you need to submits besides your application.
Present Work Experiences
Portfolio
How to ace the MacColl Johnson Fellowships
1
Submit an artistic piece
All writers, composers, and visual artists applying for the fellowship must submit a piece of their work for consideration. This, along with a portfolio, improves your chances of being chosen.
2
Study an arts-related field
All applicants must pursue an art-related degree to be considered for the scholarship. Visual and Performing Arts, Crafts/Craft Design, Folk Art and Artisanry, Dance, Design, and Applied Arts are all examples of this.
3
Seek help
A great way to learn what makes an excellent application is to seek help from previous awardees. This $25,000 is very competitive and getting all the help you can get makes you at the top of the list as a worthy candidate.
4
Review your application thoroughly
Endeavor to review your application thoroughly to make sure you stand out among other applicants. Grammatical errors and spelling mistakes greatly mar your chances of securing the scholarship.
How the MacColl Johnson Fellowships is Judged
The fellowships will be awarded to Rhode Island artists whose work demonstrates creativity, dedication, and consistency in artistic practice towards their craft. This applies to all three categories—writers, composers, and visual artists.
Why We Love the MacColl Johnson Fellowships
The fellowship has no age requirement
Although high school students are not eligible to apply for this fellowship, there is no minimum age requirement.
The fellowship doesn't need academic qualification
This fellowship does not require a minimum grade point.
No conditions apply
This is one of the few awards given to artists with no formal work experience.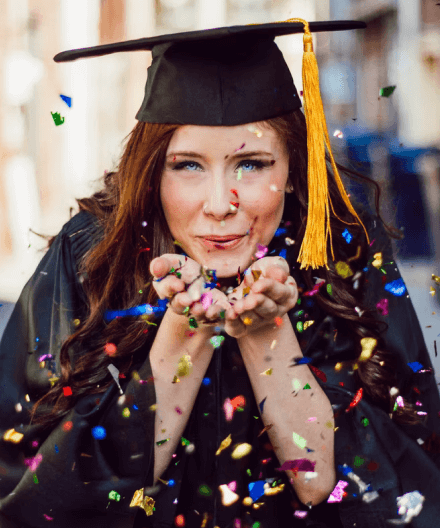 5 Facts About the MacColl Johnson Fellowship
Applicants must submit a residency proof
All applicants, if recommended for the fellowship, are expected to submit proof of residency with their applications.
Applicants must be based in Rhode Island
Even as this is an eligibility requirement, applicants must be based in Rhode Island during the time of application.
All submissions are done for a community
All the applications are made to the Alliance of Artists Communities, which is the evaluation body.
The scholarship use is not limited
The scholarship fund can be used to pay for tuition, housing, and even international travel.
There is no school requirement
The fellowship is not restricted to one institution. Only the artist's commitment to the craft must be demonstrated during the application process.