Lynn G. Bellenger Engineering Technology Scholarship
12/1/2022
Submission Deadline
Explore Similar Scholarships
College Major:
Location:
Grade Level:
The American Society of Heating, Refrigerating and Air-Conditioning Engineers created a scholarship to help female undergraduate students enrolled in Engineering Technology majors achieve their career goals. This scholarship is open to students who have a minimum GPA of 3.0 or a class standing of not below 30%.
Every year the American Society of Heating, Refrigerating and Air-Conditioning Engineers Scholars program provides a scholarship worth $5,000 to a college student enrolled in a program accredited by the Accreditation Board for Engineering and Technology. The applicants are evaluated on academics, work experience, and passion for an engineering career. The award amount is used to help pay for their college education.
The American Society of Heating, Refrigerating, and Air-Conditioning Engineers Scholars Program is a one-time one-year scholarship that helps students in college. The scholars under the program are exposed to innovations that shape tomorrow's built environment. Taking advantage of the great community of professionals and scholars, the recipients of the scholarship also get access to internship and employment opportunities that give their careers a significant boost.
Key Information of Lynn G. Bellenger Engineering Technology Scholarship
Study Details
Area of Study
Engineering Technology
Country of Study
United States
Specific Schools
ABET Accredited
Scholarship Details
Intended Level of Study
Undergraduate
Vocational/Technical School
Lynn G. Bellenger Engineering Technology Scholarship Timeline
January 1, 2022
Application Opening Date
Applications usually open at the start of the year. Use the website to know the precise date and time when the application opens.
December 1, 2022
Submission Deadline
The submission deadline comes at the end of the year. Check the website for the exact date and time.
Scholarship Eligibility
To be eligible to apply, applicants must meet the following criteria.
Eligible Grade: Undergraduate
Maximum Age: Any
Required GPA: 3
Geographic Eligibility: United States
Gender: Women
Race/Ethnicity:
Application Requirements
Here's what you need to submits besides your application.
Grade transcript
Recommendation letters
How to ace the Lynn G. Bellenger Engineering Technology Scholarship
1
Reach out to former winners
The scholarship award has had many scholars over the years. Reaching out to any winners will position you at a place of advantage, by getting to know how they aced their application and using those insights in your application.
2
Demonstrate passion for engineering
Your passion for engineering is very vital. Showcase your ambitions and passion for pursuing a career in Engineering.
3
Justify why you should be considered
You must give compelling reasons why you are the best candidate for the scholarship award. This will give the judges all the reasons to consider you overall applicants.
4
Highlight your achievements and community engagement
In your application, you must showcase your achievements and involvement in community and school projects. This gives the judges the impression that you are worth investing in and many people will benefit from the investment.
How the Lynn G. Bellenger Engineering Technology Scholarship is Judged
Applicants are assessed on their academics, leadership, service, and passion for Engineering. The successful applicants have a demonstrated passion for pursuing Engineering, great leadership experience, and community involvement.
Why We Love the Lynn G. Bellenger Engineering Technology Scholarship
Exposure to engineering innovations
The scholars will get a lifetime opportunity to be exposed to engineering innovations centered around heating, refrigeration, and air conditioning equipment. This further accelerates their career development in the field.
Straightforward application
Many scholarships of this nature that are very competitive as this is, have their application process very rigorous to single out the best applicant. This scholarship application process makes it easy for many to apply.
Scholarship created to help female students
Over the years, female students in STEM careers have been on the rising because of the scholarships focusing on females like this one. This scholarship seeks to help female students achieve their career dreams.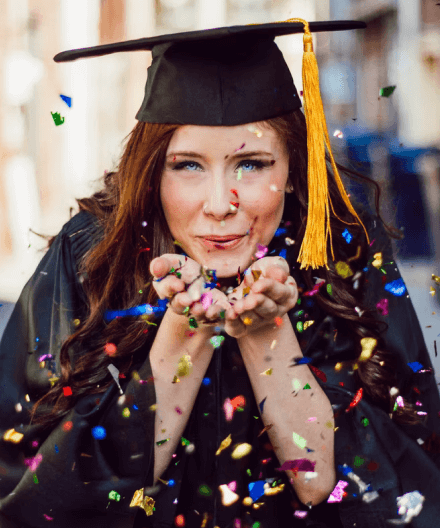 5 Facts about the American Society of Heating, Refrigeration and Air Conditioning Engineers
Scholarship is restricted to specific engineering fields
The scholarship is only open to students studying courses centered on heating, refrigeration, and air condition engineering.
The Association offers other scholarships
The association has two other scholarships; the Engineering technology scholarship and Gordon V.R. Holness Engineering Technology Scholarship.
Runs active ASHRAE student branches at universities
The association runs ASHRAE branches at universities, which gives students a chance to be involved in the association right in college.
Involving students in volunteer projects
Students have a chance to volunteer with the association in the various projects running within the community and with partner organizations.
Strong involvement in the Sydney Accord
The association is recognized and works collaboratively with the International Engineering Alliance which crafted the Sydney Accord.