LPA Scholarship
2/2/2023
Submission Deadline
Explore Similar Scholarships
LPA Interdisciplinary Diversity Scholarship Program is an annual award offered to high-school seniors in California and Texas. Students accepted at an accredited NAAB, CIDA, NASAD, LAAB, ABET, four or five-year college or university are eligible to apply.
LPA, Inc is an architecture and design firm founded in 1965. It is based in Irvine, California, and offers sustainable design for corporate, civic, and educational construction projects. It offers scholarships annually to find talent for the industry in collaboration with Scholarships America, a top name in the industry.
Male students belonging to African American, Hispanic, American Indian, Alaska Native, Asian, Native Hawaiian, or Pacific Islander communities can apply. Female students from all ethnic backgrounds are eligible for the program. Students are judged based on their academic record.
Key Information of LPA Scholarship
Study Details
Area of Study
Architecture
Civil Engineering
Electrical Engineering
Interior Design
Landscape Architecture
Mechanical Engineering
Country of Study
United States
Scholarship Details
Intended Level of Study
Undergraduate
LPA Scholarship Timeline
October 15, 2022
Application Opening Date
The applications open in October annually.
February 2, 2023
Submission Deadline
The application deadline is in February. The exact date will be announced on the website once applications are open.
April 1, 2023
Submission Deadline
The winning candidates will be notified in April.
Scholarship Eligibility
To be eligible to apply, applicants must meet the following criteria.
Eligible Grade: High School Senior
Maximum Age: Any
Required GPA: Any
Geographic Eligibility: California, Texas
Gender: Women
Race/Ethnicity: Alaskan Native, Asian American, Black, Hispanic, Native Hawaiian, Native North American, Pacific Islander
Application Requirements
Here's what you need to submits besides your application.
Grade transcript
Standardized Test Scores
How to ace the LPA Scholarship
1
Double check your submissions
Check if all the required documents are submitted, as you won't be able to send any documents after the deadline.
2
Show your potential using the personal statement
The statement must include your academic and community service achievements along with your aspirations for the future.
3
Maintain above par grades
The minimum GPA to apply for the program is 3.0 (on a scale of 4.0). Make sure you score well above the requirement for a better chance of selection.
4
Prove leadership capabilities
Provide proof of prior leadership roles or initiatives. Participate in more social activities to boost your credentials.
How the LPA Scholarship is Judged
The applicants are judged based on their academic record, proven leadership skills, participation in community service, work experience, personal statement, and the need for financial assistance.
Why We Love the LPA Scholarship
Rewards community service
The scholarship rewards students motivated toward community service.
Considers financial need
Along with other factors, the selection and award are also based on the need for financial assistance.
Encourage and supports all women
There are restrictions regarding the ethnic backgrounds of male students. On the contrary, females from all communities can apply for the program.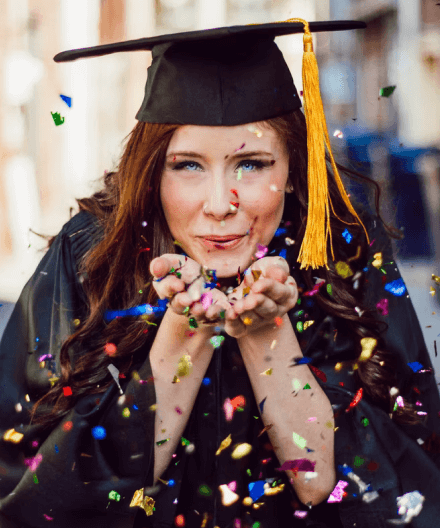 5 Facts About LPA Scholarship
The scholarship is offered by an architecture firm
LPA, Inc is an architecture and design firm offering services to civic, corporate, and educational construction projects.
The organization was formed in 1965
LPA was established in 1965 and is based in Irvine, California.
The program is administered by Scholarships America
The award is offered through Scholarships America, a prominent name in the field of scholarships and awards in the United States.
It's only for students from two states
Only students from California and Texas are eligible for the scholarship program.
The first scholarships were awarded in 2021
LPA Interdisciplinary Diversity Scholarship Program started in 2021, with five winning students each year.