Leslie Andree Hanna Medical Scholarship
1/31/2023
Submission Deadline
Explore Similar Scholarships
College Major:
Location:
Grade Level:
The Daughters of the American Revolution (DAR) is an organization dedicated to promoting American patriotism and encouraging the education of American children.
Over the years, the nonprofit has taken several initiatives for historic preservation, education, and patriotism. The Leslie Andree Hanna Medical Scholarship is one such program to promote medical education for women.
Annually, DAR allocates $150,000 for scholarships to be offered to students belonging to different backgrounds and pursuing various fields of study including music, law, and medicine.
Key Information of Leslie Andree Hanna Medical Scholarship
Study Details
Country of Study
United States
Scholarship Details
Intended Level of Study
Any
Leslie Andree Hanna Medical Scholarship Timeline
November 1, 2022
Application Opening Date
Applications open in early November each year.
January 31, 2023
Submission Deadline
The deadline for applications is around the end of the following January. Check the website for more accurate dates closer to the time.
Scholarship Eligibility
To be eligible to apply, applicants must meet the following criteria.
Eligible Grade: Graduate – Postgraduate
Maximum Age: Any
Required GPA: 3.25
Geographic Eligibility: United States
Gender: Women
Race/Ethnicity: Any
Application Requirements
Here's what you need to submits besides your application.
How to ace the Leslie Andree Hanna Medical Scholarship
1
Seek alumni's guidance
Reach out to past winners to get an idea about the requirements of the selection committee. You may even run your application by them for review.
2
Focus on educational background
The sponsor's primary focus is on selecting the most deserving candidate based on their educational achievement. Hence, emphasize that element.
3
Apply early
There is limited time for application submission. Being a medical student, there is already little time on your hands to apply for a scholarship. Hence, start filling out your application earlier.
4
Conduct research about DAR
You need to know the purpose behind the nonprofit's initiative to better tackle the application questions. This will allow you to gauge what the selection committee expects of you.
How the Leslie Andree Hanna Medical Scholarship is Judged
You will be judged purely on academic merit. Your association with any prominent character of the independence movement may earn you some brownie points. The selection committee also takes into account the applicant's intention and commitment to pursue further studies in the field.
Why We Love the Leslie Andree Hanna Medical Scholarship
A scholarship tailormade for medical students
You will only be competing against the students having a similar educational background to yours. This will allow for healthy competition between future medical professionals.
DAR is encouraging scientific education
The noble profession of healthcare professionals requires committed individuals who can contribute to the development of the field. DAR's efforts for scientific education are commendable
You can reapply each year
The scholarship recipient does not become ineligible for the grant after securing it the first time. There is no such restriction for past grantees.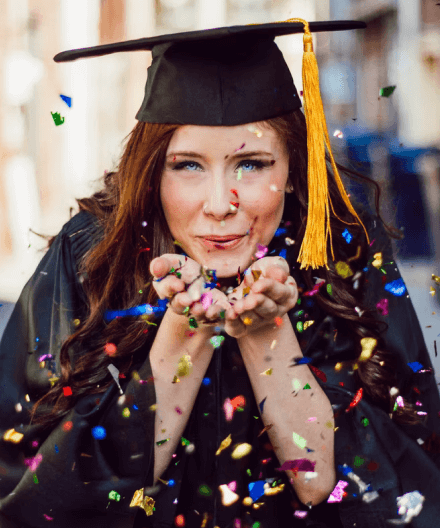 5 Facts about DAR
DAR carries out civic initiatives
DAR members are encouraged to participate in volunteer activities in a bid to fulfill their community service responsibility. They dedicate over 200,000 hours annually to veterans.
The nonprofit is headquartered in Washington
The nonprofit was founded in 1890 and is currently based in Washington, D.C.
DAR is structured into three levels
For better planning and execution of different programs, the organization is divided into three society levels; national, state and chapter.
A program to preserve historic monuments
The nonprofit has a special program designed to protect, preserve and renovate historical monuments, landmarks, and sites.
DAR launched Genealogical Research System
For easy access to family history, the nonprofit organization launched a Genealogical Research System (GRS) that can be accessed through its website.