Lily and Catello Sorrentino Memorial Scholarship
$1,000–$1,500
Award Amount
4/25/2023
Submission Deadline
Explore Similar Scholarships
Location:
Grade Level:
The Lily and Catello Sorrentino Memorial Scholarship is a product of the Rhode Island Foundation. The foundation, which is more than 100 years old, is devoted to improving the quality of life of the people in Rhode Island. The organization has partnered with other corporations and non-governmental institutions to offer scholarships and grants to deserving students.
To be eligible for the scholarship you must be at least 25 years of age. In addition, you must be college-bound or pursuing an undergraduate degree in a non-parochial college or university in Rhode Island. While the scholarship is renewable, preference is given to first-time applicants. Yet previous winners can reapply.
The winner of the scholarship is awarded a minimum amount of $1,000 and a maximum amount of $1,500. This cash prize can be used for college-related expenses such as tuition fees and books.
Key Information of Lily and Catello Sorrentino Memorial Scholarship
Study Details
Country of Study
United States
Scholarship Details
Intended Level of Study
Undergraduate
Award Amount
$1,000–$1,500
Lily and Catello Sorrentino Memorial Scholarship Timeline
January 2023
Application Opening Date
Applications open on January 1.
April 2023
Submission Deadline
The submission deadline is on April 25.
Scholarship Eligibility
To be eligible to apply, applicants must meet the following criteria.
Eligible Grade: College Freshman – College Senior
Minimum Age: 25
Required GPA: Any
Geographic Eligibility: Rhode Island
Gender: Any
Race/Ethnicity: Any
Application Requirements
Here's what you need to submits besides your application.
Financial Information
Grade transcript
How to ace the Lily and Catello Sorrentino Memorial Scholarship
1
Meet all the basic requirements
Ensure that you satisfy the basic requirements to guarantee that your application will be checked. For instance, check the status of your college or university and confirm that it is, indeed, non-parochial.
2
Outline why you need financial assistance
The Lily and Catello Sorrentino Memorial Scholarship is need-based, therefore you will need to clearly state the financial hardships that you are currently facing that make it hard for you to pursue your studies.
3
Double check your application form
Make sure to cross-check all your responses in the application form before submission. Doing so will enable you to identify and correct minor errors that you may have missed.
4
Have an outstanding academic record
The scholarship will take into account several factors but you will generally set yourself up for success by managing good grades throughout school. Getting and maintaining a GPA of 3.0 or higher out of a 4.0 scale should suffice.
How the Lily and Catello Sorrentino Memorial Scholarship is Judged
Applicants are assessed based on their ability to demonstrate financial need and steady satisfactory academic progress.
Why We Love the Lily and Catello Sorrentino Memorial Scholarship
Targets non-traditional students
The scholarship is for adult students, who are often cut out of traditional scholarships, allowing them access to higher education and reaching their goals.
It is a need-based scholarship
The scholarship allows students who need financial aid to go through college with ease.
Simple application process
To apply for the scholarship, you simply need to sign up and create an account to access the scholarship portal. Afterward, you are required to fill out an application form and submit all supporting documents.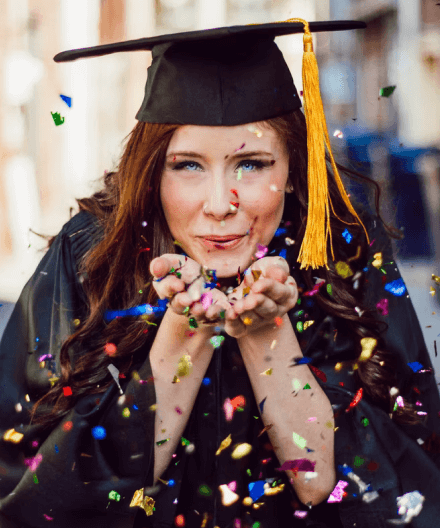 5 Facts About The Lily and Catello Sorrentino Memorial Scholarship
The Rhode Island sponsors other scholarships
Aside from the Lily and Catello Sorrentino Memorial Scholarship, the Rhode Island Foundation sponsors 77 more scholarships to which you can apply.
Preference given to certain students
While the Scholarship encourages applications from all eligible students, preference will be given to those from three institutions: Rhode Island College, Community College of Rhode Island, and the University of Rhode Island.
Rhode Island Foundation was established in 1916
The Foundation, which traces its roots to 1916 in One Union Station, is among the oldest and largest community foundations in the U.S.
Foundation has endowment of about $1.4 billion
The Foundation has a large endowment fund of about $1.4 billion, which enabled it to distribute over $76 million in grants in 2021.
The scholarship is renewable
Applicants of the scholarship can re-apply every year as long as they are still eligible.