Leighton M. Ballew Directing Award
4/1/2023
Submission Deadline
Explore Similar Scholarships
College Major:
Grade Level:
The Southeastern Theatre Conference (SETC) is a national organization that seeks to connect theater practitioners with the necessary training and resources. One of the ways it achieves this is through its numerous scholarship programs.
The foundation's Leighton M. Ballew Directing Award was established in 2015 to offset the cost of studying for students in graduate directing programs. The award grants one student a $2,500 scholarship to study at an accredited school in Alabama, Florida, Georgia, Kentucky, Mississippi, North Carolina, South Carolina, Tennessee, Virginia, or West Virginia.
Candidates are expected to submit their resumes, three reference letters, letters of acceptance at an accredited program, and transcripts. The scholarship is open to students of all genders and ethnicities.
Key Information of Leighton M. Ballew Directing Award
Study Details
Country of Study
United States
Scholarship Details
Intended Level of Study
Postgraduate
Leighton M. Ballew Directing Award Timeline
January 1, 2023
Application Opening
SETC starts accepting applications from the beginning of the year.
April 1, 2023
Application Deadline
All applications must be submitted in April. The exact date can be confirmed on the website.
June 30, 2023
Winner is announced
The scholarship winner is announced on the SETC website.
August/September 2023
Scholarship fund is received
The scholarship fund is disbursed to the recipient once they have proved that they have matriculated at the beginning of the academic year.
Scholarship Eligibility
To be eligible to apply, applicants must meet the following criteria.
Eligible Grade: Graduate – Postgraduate
Maximum Age: Any
Required GPA: Any
Geographic Eligibility: Alabama, Florida, Georgia, Kentucky, Mississippi, North Carolina, South Carolina, Tennessee, Virginia, West Virginia
Gender: Any
Race/Ethnicity: Any
Application Requirements
Here's what you need to submits besides your application.
Recommendation letters
Present Work Experiences
Grade transcript
How to ace the Leighton M. Ballew Directing Award
1
Learn from past winners
Read what past winners have to say about the scholarship on the website. You can use their stories to gauge what it takes to be a Ballew Directing Scholar, and also reach out to them personally if you have any questions.
2
Get relevant work experience
If you don't have any already, now is the time to get work experience in play directing or stage management. You could get a job at a local theater company, or even just volunteer to direct plays at your school, church, or wherever. Your résumé needs to reflect that you have pursued work in theater.
3
Choose your references wisely
Make sure you reach out to people who can endorse your potential as a graduate student in theater directing to write your reference letters. They should also be people who you can trust to deliver your letters on time.
4
Review your application
Make sure you finish your application on time, so you can have enough time to go through it before submitting. Avoid grammatical errors and ensure you have followed all instructions correctly.
How the Leighton M. Ballew Directing Award is Judged
After applications are received, they are thoroughly reviewed, and then the committee will carry out interviews to determine the winner. Candidates' applications should reflect a true passion for theater and directing, academic excellence, work experience, and potential.
Why We Love the Leighton M. Ballew Directing Award
Winner attends the SETC Convention for free
Winners get the prime opportunity to network with industry professionals and participate in workshops at the annual SETC Convention. Not to mention, they get to enjoy spectacular performances.
Winner gets recognition on SETC website
The winner will be announced on the SETC website with their photo and bio — great publicity!
Winner gets free SETC membership
The winner will automatically get a free one-year membership to SETC. This gives ample time to immerse themselves in the community and forge powerful connections.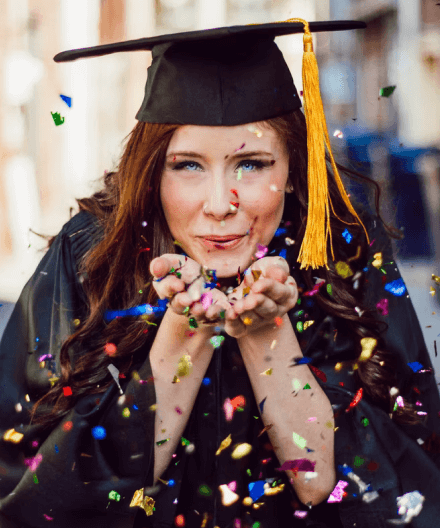 5 Facts About Leighton M. Ballew Directing Award
The fund is not strictly for tuition
The scholarship fund can be used for whatever the winner decides once they are matriculated.
It is named after the late Dr. Leighton M. Ballew
The eponym of the award served as Chair of the University of Georgia's Drama Department for more than 40 years.
Past scholars are successful industry professionals
Past Ballew Directing Scholars have all gone on to do exceptional work in the industry.
There have been more female winners
Since the scholarship was established, there have been only two male winners, while there have been five female winners.
SETC has other scholarship programs
SETC has numerous other scholarships for undergraduate and graduate students in theater studies.