John Lennon Endowed Scholarship
12/13/2022
Submission Deadline
Explore Similar Scholarships
Location:
Grade Level:
Yoko Ono, the wife of the late singer and songwriter John Lennon established the John Lennon Endowed Scholarship Program in partnership with the United Negro College Fund (UNCF).
The scholarship was established in John Lennon's honor to provide scholarship awards to deserving students attending one of the 37 UNCF-affiliated institutions. Applicants must demonstrate academic excellence despite their financial need. It is open to those majoring in communications, mass communications, mass media arts, music, and performing arts.
Applicants must have a GPA of 3.0 or above. They need to provide their grade transcripts, essays, recommendation letters, and FAFSA forms along with their application forms.
Key Information of John Lennon Endowed Scholarship
Study Details
Area of Study
Arts
Communications
Mass Communications
Mass Media Arts
Music and Performing Arts
Country of Study
United States
Specific Schools
UNCF Affiliated
Scholarship Details
Intended Level of Study
Undergraduate
John Lennon Endowed Scholarship Timeline
March 2022
Application Opening Date
Applications open on March 18.
December 2022
Submission Deadline
The submission deadline is on December 13.
February 2023
Awards Announcement Date
Scholarship winners will be announced in February.
Scholarship Eligibility
To be eligible to apply, applicants must meet the following criteria.
Eligible Grade: College Freshman – Undergraduate
Maximum Age: Any
Required GPA: 3
Geographic Eligibility: United States
Gender: Any
Race/Ethnicity: Any
Application Requirements
Here's what you need to submits besides your application.
Grade transcript
Essay
Recommendation letters
Financial Information
How to ace the John Lennon Endowed Scholarship
1
Start the application process right away
You should start the application process as soon as possible. This will allow you enough time to acquire all necessary documents, contact your referees or recommenders, complete all forms and work on your personal statement. Have everything organized and planned to avoid any last-minute complications.
2
Essay objective and review
Your essay is your voice and the complete picture of your character, ambitions, and abilities. Answer the required questions carefully and make your piece concise and interesting, capturing your pursuit of your degree of choice. Tell the judges your story and what you hope to achieve. Stay focused and get a second or third eye review from your mentor or instructor.
3
Choice of references and early notifications
Your references or recommenders must be those who know you well enough to be willing to speak to your abilities and demonstrate why you make the perfect candidate for this scholarship. So, choose them wisely. Contact your recommenders and send them the required forms very early on to allow them enough time to complete them.
4
Get involved in your community
Equally important is your community service and involvement. Make careful to choose the experiences for your application that best demonstrate your leadership and volunteerism. If you still have a few years until you want to apply for the scholarship, think about looking for honors and leadership positions in extracurricular activities that show your capacity for initiative and leadership.
How the John Lennon Endowed Scholarship is Judged
Applicants are judged by their academic excellence and engagement in extracurriculars. The applicant's essays will be judged by their uniqueness, creativity, and grammatical accuracy.
Why We Love the John Lennon Endowed Scholarship
Largest provider of scholarships to minority groups
It's true. UNCF is the largest provider of scholarships to students. Over 500,000 students have earned college degrees, thanks to the UNCF.
Development of Fellowship programs
The UNCF also provides fellowship programs such as the K-12 Education Fellowship program. This fellowship aims to develop the talent and leadership qualities of African American students.
More than just scholarships
The support of the UNCF takes on many different forms. From scholarships to on-campus assistance and professional development to financial assistance, UNCF is dedicated to helping more students get through college.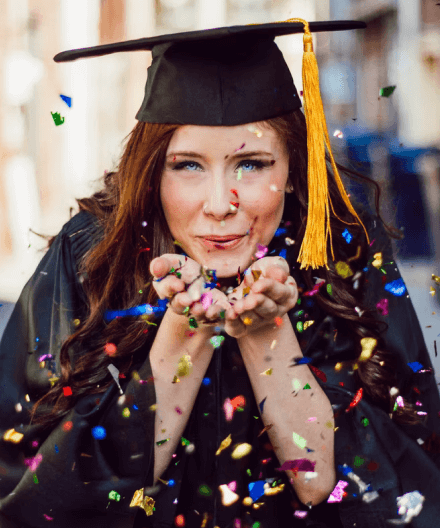 5 Facts About John Lennon
He was born in 1940
John Lennon was born on October 9, 1940, in Liverpool, England,
John Lennon was a member of The Beatles
That's right. John Lennon was the leader of the British Rock group, The Beatles.
He was also a peace activist
John Lennon was an advocate of peace and was politically committed to feminism.
The scholarship was established by Yoko Ono
Yoko was John's wife — they got married in 1969.
The Rock and Roll Hall of Fame
The Beatles were inducted into the Rock and Roll Hall of Fame by Mick Jagger in 1988.