John J. O'Connor Jr. Memorial Nursing Scholarship Fund
5/9/2023
Submission Deadline
Explore Similar Scholarships
College Major:
Location:
Grade Level:
The John J. O'Connor Jr. Memorial Nursing Scholarship Fund is one of five educational support alternatives provided by the Rhode Island Foundation. It recognizes students working toward a CNA license or an associate's or bachelor's degree in nursing. Only an online application is required to be considered for any of these scholarships; then, the candidate's profile will determine whether or not they are qualified for any of the incentives.
This assistance has been supplied for more than a decade thanks to the generosity of many donors. Every year, an outstanding nursing student is recognized with an award. The amount can range from $500 to $5,000.
Applicants must create a profile on the Rhode Island Foundation's online application system. They must be residents of Rhode Island, demonstrate financial need, and already attending a post-secondary program to obtain a CNA, associate's, or bachelor's nursing degree.
Key Information of John J. O'Connor Jr. Memorial Nursing Scholarship Fund
Study Details
Country of Study
United States
Scholarship Details
Intended Level of Study
Undergraduate
John J. O'Connor Jr. Memorial Nursing Scholarship Fund Timeline
January 2023
Application Opening Date
Applications open on January 1.
May 2023
Submission Deadline
The submission deadline is on May 9.
Scholarship Eligibility
To be eligible to apply, applicants must meet the following criteria.
Eligible Grade: Undergraduate
Maximum Age: Any
Required GPA: Any
Geographic Eligibility: Rhode Island
Gender: Any
Race/Ethnicity: Any
Application Requirements
Here's what you need to submits besides your application.
How to ace the John J. O'Connor Jr. Memorial Nursing Scholarship Fund
1
Start the application process right away
You should start the application process as soon as possible. This will allow you enough time to acquire all necessary documents, complete all forms, and work on your application. Have everything organized and planned to avoid any last-minute complications.
2
Show your excellence
This scholarship program is very competitive with only one winner. Only committed deserving students can win. Despite a no-minimum GPA requirement, keep your grades up and maintain a high GPA. Grades will be an indicator of how dedicated and serious you are.
3
Prepare the necessary documentation
To be eligible for this scholarship, you must demonstrate financial need. As a result, have all documents on hand that prove you are economically dependent or that you require financial assistance to cover the expense of your educational enrolment. Don't forget to include proof of your academic commitment.
4
Evidence of your residence
The benefit of Rhode Island residents is a top objective of this program. Prove that you are from this state and that you plan to continue your education there.
How the John J. O'Connor Jr. Memorial Nursing Scholarship Fund is Judged
Applicants will be judged based on meeting the requirements, academic record, financial need, and commitment to the field of nursing.
Why We Love the John J. O'Connor Jr. Memorial Nursing Scholarship Fund
It is renewable
Scholars have the option of continuing to receive financial assistance. All renewals must reapply.
There is no requirement to apply
There are no age or gender restrictions, and no minimum GPA is necessary. This simplifies the application procedure significantly.
The possibilities available to residents
The Rhode Island Foundation has been dedicated to enhancing the lives of Rhode Island students for over a century.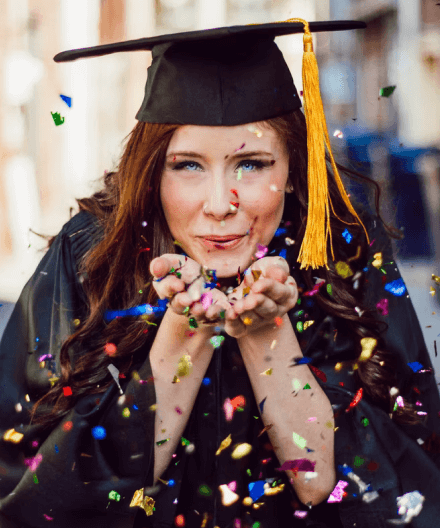 5 Facts About John J. O'Connor Jr. Memorial Nursing Scholarship Fund
The creation of the scholarship
The scholarship was founded in memory of John O'Connor Jr., the Administrator of St. Elizabeth Home, who held the nursing profession in high regard.
Joan M. O'Connor founded the award
She was John O'Connor's wife, and through a charitable remainder annuity trust, she founded the scholarship in 1990.
Proof of enrollment is necessary
Applicants must provide proof of enrollment in an applicable nursing program in Rhode Island.
Financial information is required
Applicants must provide their financial information to qualify for this scholarship.
Academic excellence is necessary
This program doesn't require a minimum GPA yet applicants must demonstrate academic excellence despite the financial need.