Albert E. and Florence W. Newton Nursing Scholarship
5/9/2023
Submission Deadline
Explore Similar Scholarships
College Major:
Location:
Grade Level:
The Rhode Island Foundation (RI Foundation), incorporated in 1916, is one of the country's largest and most influential community foundations, as well as the only one supporting and representing the state of Rhode Island. The award is open to Rhode Island residents or those who have been accepted into a Rhode Island nursing program and have a strong desire to pursue a career in nursing.
The Rhode Island Foundation assists conscientious individuals, families, communities, and businesses in making wise and sustainable changes. As part of their broad and optimistic goal, they coordinate their charitable work, grantmaking, and leadership management to encourage and motivate Rhode Islanders to overcome today's concerns and build enduring improvements in their community.
The foundation's objective entails them to target extensively the transformational levers that they feel will further their critical success factors, therefore – growing financial, educational, and health-related quality for all Rhode Islander residents. The award is valued between $500 to $5,000 to nursing students either residents of the state or currently residing in the state to complete their undergraduate program.
Key Information of Albert E. and Florence W. Newton Nursing Scholarship
Study Details
Country of Study
United States
Scholarship Details
Intended Level of Study
Undergraduate
Albert E. and Florence W. Newton Nursing Scholarship Timeline
January 2023
Application Opening Date
Applications open on January 1.
May 2023
Submission Deadline
The submission deadline is on May 9.
Scholarship Eligibility
To be eligible to apply, applicants must meet the following criteria.
Eligible Grade: Undergraduate
Maximum Age: Any
Required GPA: Any
Geographic Eligibility: Rhode Island
Gender: Any
Race/Ethnicity: Any
Application Requirements
Here's what you need to submits besides your application.
Grade transcript
School Verification
How to ace the Albert E. and Florence W. Newton Nursing Scholarship
1
Start the application process right away
You should start the application process as soon as possible. This will allow you enough time to acquire all necessary documents, complete all forms, and work on your application. Have everything organized and planned to avoid any last-minute complications.
2
Show your excellence
This scholarship program is very competitive with only one winner. Only committed deserving students can win. Despite a no-minimum GPA requirement, keep your grades up and maintain a high GPA. Grades will be an indicator of how dedicated and serious you are.
3
Make contact with previous winners
You can find information on former winners on the RI Foundation website, or you can use the internet to contact them. Explain why you're contacting them cordially and seek advice on how to earn the scholarship.
4
Prepare the necessary documentation
To be eligible for this scholarship, you must demonstrate financial need. As a result, have all documents on hand that prove you are economically dependent or that you require financial assistance to cover the expense of your educational enrolment. Don't forget to include proof of your academic commitment.
How the Albert E. and Florence W. Newton Nursing Scholarship is Judged
Applicants must be Rhode Island residents or be accepted into a Rhode Island nursing program. Applicants must have a strong motivation to study nursing. Other requirements must be met in order for an applicant to be evaluated.
Why We Love the Albert E. and Florence W. Newton Nursing Scholarship
Scholarships can be renewed each year
The Albert E. and Florence W. Newton Nursing Scholarship is one of five nursing scholarships offered by the foundation, all of which are renewable. To be considered as registrants, all renewals must reapply.
One application for all programs
When you submit your application, it can be used to apply for any of the five existing nursing scholarships. You are qualified as long as you meet the requirements for at least one of the programs listed.
Commitment to diversity, equity, and inclusion
The foundation fulfills its commitment by extending its support to the Black, Latino, Indigenous, multiracial, and Asian communities. The focus of this initiative will be on affordability, accessibility, quality, governance, community contribution, accountability, and workforce, and will include focus group discussions and community events.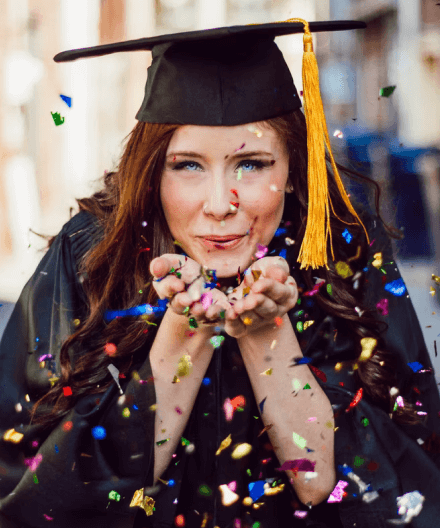 5 Facts About the Rhode Island Foundation
Highest amount raised and grants awarded
In 2021, $98 million was raised and $76 million was donated to 2,300 organizations by the Foundation to support education, welfare, and financial prosperity, as well as the arts and culture, environment, basic human needs, and housing, among other sectors.
Honoring partners with special appreciation
Several awards are granted to partners who have assisted the Foundation to achieve its objective and vision, including community leadership awards, public service awards, charter inspiring partner awards, and others.
COVID-19 response fund received many donations
Since March 2020, when Rhode Island was initially hit by COVID-19, the foundation has received numerous stimulus cheques as well as multiple small contributions every day.
Formed group on K-12 education and health sector
This group strives to ensure the successful implementation of supporting educators, continuing to invest in children in places where they are most in need, reducing health inequities, minimizing unnecessary healthcare spending, and many other initiatives.
A signature program that continues flourishing
The Carter Roger Williams Scholarship, which awards up to $20,000 per year to selected students, has been active for six years.