Jackie Robinson Foundation Scholarship
1/12/2023
Submission Deadline
Explore Similar Scholarships
Location:
Grade Level:
The Jackie Robinson Foundation (JRF) was founded in 1973 by Rachel Robinson in honor of her husband. The foundation empowers the next generation of leaders and innovators. It supports exceptional students from minority backgrounds to pursue undergraduate studies.
The annual scholarship covers four years of study at U.S. universities or colleges and is worth up to $30,000. Each year, about 60 high school graduates with financial need are awarded the scholarship. The JRF scholars embody discipline, integrity, courage, humility, and compassion – the core values of the foundation.
The scholars receive mentoring, leadership development, and job placements opportunities. Throughout their studies, they participate in various community service projects. The exposure from the workshops, seminars, and service equip them to be great leaders that can serve their communities.
Key Information of Jackie Robinson Foundation Scholarship
Study Details
Country of Study
United States
Scholarship Details
Intended Level of Study
Undergraduate
Jackie Robinson Foundation Scholarship Timeline
September 1, 2022
Application Open Date
Applications open on September 1
January 12, 2023
Submission Deadline
All applications should be submitted by 5:00 pm EST on the day of the deadline.
March – May 2023
Regional Interviews
Regional interviews are conducted virtually for the semi-finalists in spring.
June – August 2023
Award Announcement
Applicants are notified of their application status in the summer.
Scholarship Eligibility
To be eligible to apply, applicants must meet the following criteria.
Eligible Grade: High School Freshman – High School Senior
Maximum Age: Any
Required GPA: Any
Geographic Eligibility: United States
Gender: Any
Race/Ethnicity: Alaskan Native, Asian American, Black, Hispanic, Native North American, Pacific Islander
Application Requirements
Here's what you need to submits besides your application.
Essay
Recommendation letters
Grade transcript
Standardized Test Scores
How to ace the Jackie Robinson Foundation Scholarship
1
Showcase your strengths in your essays
Use your essays to showcase your unique personality, character, and interests. Make sure you get feedback on your essays from a few friends or your parents before submitting them.
2
Choose a suitable recommender
Select a recommender who knows you well and can speak about your academics and extracurriculars. They should be able to speak about you positively and accurately.
3
Prepare all your documents in advance
Gather the academic and financial documents to ease the application process. Use a checklist to ensure you have them all.
4
Prepare thoroughly for your interview
Review your application and essays in preparation for the interview. Do several mock interviews with a friend to familiarize yourself with the interview setting and prepare your answers.
How the Jackie Robinson Foundation Scholarship is Judged
The applications are judged on academic merit, leadership potential, devotion to community service, and financial need. The applicants are expected to be top-scoring students who show leadership skills and a commitment to serving their communities.
Why We Love the Jackie Robinson Foundation Scholarship
Scholars receive career guidance
Career guidance is offered to scholars and helps them make more knowledgeable decisions about the trajectories their careers will take.
Scholars get internship and work placements
Internships and job placements help the scholars maneuver the application processes.
The program offers year-round webinars and workshops
The webinars and workshops equip scholars with life skills, good study habits, and leadership skills that help them become resourceful assets in their communities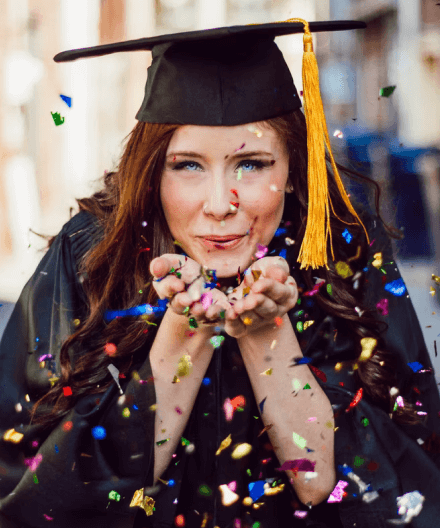 5 Facts About Jackie Robinson Foundation
The scholarship has a 98% graduation rate
The high conversion rate speaks to the success of the program.
There are over 1,800 alumni and scholars
The large alumni and scholar network serves as a great tool to connect and receive mentorship.
Over $100M has been issued in grants
Grants are available to JRF scholars through partnerships with other foundations and institutions.
Scholars are spread across over 260 colleges
The JRF Scholars can be found in many colleges across the United States.
Scholars can study or volunteer abroad
Through the Rachel Robinson International Fellowship, JRF scholars can study, volunteer, or participate in internships abroad.