Iowa Vocational-Technical Tuition Grant
$1,200–$2,400
Award Amount
7/1/2023
Submission Deadline
Explore Similar Scholarships
Location:
Grade Level:
The Iowa College Aid Commission seeks to support undergraduate students pursue undergraduate degree programs and reach their career goals. It created the Iowa Vocational-Technical Tuition Grant aimed at students who are specifically enrolled in technical programs. It is an annual award that offers financial support of $1,200 to a student committed to their studies.
Candidates must meet the following requirements in order to qualify: be residents of Iowa, be enrolled in at least three credits in an approved program of study (of at least 15 weeks' duration), be enrolled in an Iowa community college, and show financial need.
To apply, students must complete the FAFSA form. This is the only requirement, no additional documentation is needed. Finally, keep in mind that the reward amount is dependent on the student's financial need.
Key Information of Iowa Vocational-Technical Tuition Grant
Study Details
Country of Study
United States
Scholarship Details
Intended Level of Study
Vocational/Technical School
Award Amount
$1,200–$2,400
Iowa Vocational-Technical Tuition Grant Timeline
October 2022
Applications Opening Date
Applications open on October 1.
July 2023
Submission Deadline
The submission deadline is on July 1.
Scholarship Eligibility
To be eligible to apply, applicants must meet the following criteria.
Eligible Grade: High School Graduate – Undergraduate
Maximum Age: Any
Required GPA: Any
Geographic Eligibility: Iowa
Gender: Any
Race/Ethnicity: Any
Application Requirements
Here's what you need to submits besides your application.
Financial Information
Grade transcript
How to ace the Iowa Vocational-Technical Tuition Grant
1
Prove your academic status
Make sure that you are currently enrolled as a student in a recognized program and that the minimum time needed for the scholarship application is met.
2
Keep your grades up
Applicants must show academic excellence or have a good academic standing despite their financial constraints. So work hard on keeping your grades up and maintaining your GPA. Grades will be an indicator of how dedicated and serious you are.
3
Submit the FAFSA
As soon as the call to complete the FAFSA form opens, make sure you do it. Through this, you can give the organization your personal information and your financial needs.
4
Verify the dates
Double-check the opening and closing dates for completing the FAFSA.Don't wait until the last minute; you might need some time to gather information and submit the entire form.
How the Iowa Vocational-Technical Tuition Grant is Judged
Applications are based on academic record and the financial needs of students and their families.
Why We Love the Iowa Vocational-Technical Tuition Grant
The scholarship can be renewed
A second year and, in rare circumstances, a portion of a third year is open to applicants. A grantee may typically receive up to four full-time semester prizes, or its equivalent in quarters.
It has minimal requirements
To apply for the Iowa Vocational-Technical Tuition Grant, there are no recommendation letters, essays, projects, or GPA.
A local benefit
This scholarship is awarded specifically to students with Iowa residency. This is an advantage for locals.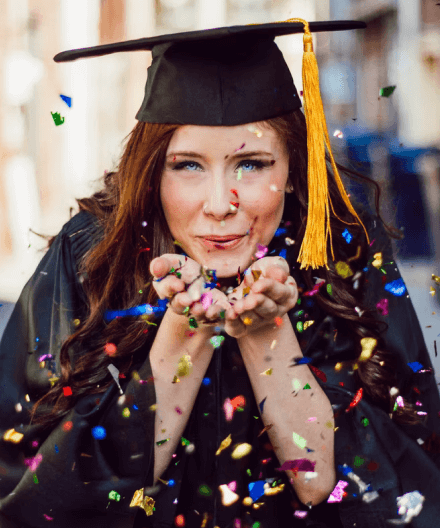 5 Facts About Iowa Vocational-Technical Tuition Grant
Other opportunities offered
The Iowa Tuition Grant, the Kibbie Grant (Iowa Skilled Workforce Shortage Tuition Grant), and the Iowa National Guard Service Scholarship are some scholarships also offered by the Iowa College Aid.
FAFSA is required
Most scholarships merely require the FAFSA to be submitted. The Iowa Financial Aid Application is required for some others. In any event, applying it is simple.
For Iowa residents only
Only residents of Iowa are eligible.
Part-time students are also eligible
Part-time students can apply for this scholarship program.
Only technical programs are eligible
Only those enrolled in technical programs are eligible to apply.