Illinois Retired Teachers Association Foundation Scholarships
$1,500–$3,000
Award Amount
3/1/2023
Submission Deadline
Explore Similar Scholarships
College Major:
Location:
Grade Level:
The Illinois Retired Teachers Association (IRTA) is a nonprofit body of retired educators in Illinois State. They aim to serve retired, current, and future educators and do so through advocacy, socialization, cooperation, and offering financial support. They offer the IRTA scholarship to support students who wish to pursue careers as educators.
The annual scholarship awards $1,500 to six students from each of the six Areas in Illinois and two additional $3,000 scholarships to one student from Area 4 and Area 6. The scholarships are open to incoming juniors and seniors. Applicants should be residents of Illinois or should have graduated from an Illinois high school.
Applicants are required to submit a personal statement detailing their financial need and why they need the scholarship. Three recommendation letters, a signed Consent to Release information form, and proof of enrollment in a certified teacher training program are also to be attached. Applicants are to submit official transcripts from all institutions attended and have a minimum 3.0 GPA.
Key Information of Illinois Retired Teachers Association Foundation Scholarships
Study Details
Country of Study
United States
Scholarship Details
Intended Level of Study
Undergraduate
Award Amount
$1,500–$3,000
Illinois Retired Teachers Association Foundation Scholarships Timeline
December 2022
Applications Opening Date
Applications open on December 1.
March 2023
Submission Deadline
The submission deadline is on March 7.
April 2023
Awards Announcement Date
Winners will be announced on April 21.
Scholarship Eligibility
To be eligible to apply, applicants must meet the following criteria.
Eligible Grade: College Junior – College Senior
Maximum Age: Any
Required GPA: 3
Geographic Eligibility: Illinois
Gender: Any
Race/Ethnicity: Any
Application Requirements
Here's what you need to submits besides your application.
Essay
Recommendation letters
Grade transcript
School Verification
How to ace the Illinois Retired Teachers Association Foundation Scholarships
1
Select your recommenders carefully
A great recommendation letter greatly boosts your application. Select people who know you well and can speak in great detail about your abilities. Choose a college professor, a direct supervisor at work, and any other person who can talk about your character. Ask them if they're available to write the letter and do this early so they have enough time to craft and review the letter.
2
Gather your transcripts early
You will need to attach official transcripts from all colleges you've attended. Visit the colleges/universities early to avoid last-minute hiccups that seem to crop up at every turn. You will then be able to focus all your energy on crafting the perfect essay.
3
Create an essay outline
Your essay is your chance to express yourself. Create an essay outline that addresses the issues of financial need, why you're applying, and your motivations for a career in teaching. Ensure that your ideas flow organically. Carefully, consider the introduction since it should hook the reader — you could tell a story of how you got drawn to teaching or the experience that made you decide that it was the right path for you.
4
Write, review, and review again
In the first writing session, focus on putting down all the thoughts in the outline. Don't worry about length or small errors. In subsequent revisions, check your writing for clarity, coherence, and correctness. Properly format your writing to double spacing and ensure that it's a page long. Finally, seek feedback from a few friends and incorporate the feedback you receive.
How the Illinois Retired Teachers Association Foundation Scholarships is Judged
Applicants are judged based on academic merit and financial need. Applicants should be able to demonstrate their reasons for pursuing a teaching-related program. The motivations and goals should be clear. Applicants are judged against other applicants in each of the six areas.
Why We Love the Illinois Retired Teachers Association Foundation Scholarships
Institutions in other states are acceptable
Students pursuing their studies in states other than Illinois can apply as long as they are Illinois residents or graduated from an Illinois high school.
It covers both semesters
The scholarship is split in two and disbursed to both the fall and spring semesters.
Community college students can apply
Incoming juniors and seniors studying at community colleges can apply for the scholarship.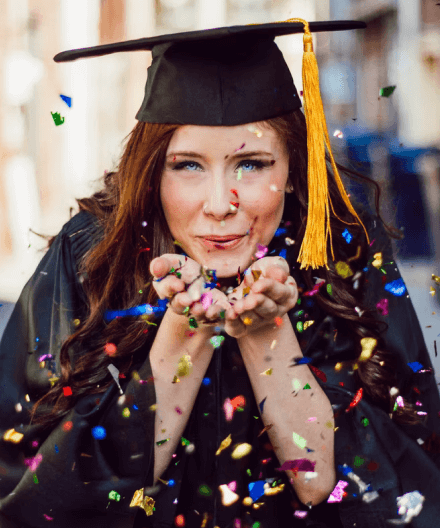 5 Facts About IRTA Scholarship
It is a one-time award
This IRTA scholarship award is a one-time grant.
Scholarship deadline
Applicants must submit their application and required documents prior to their junior or senior year in college.
One recipient for every area
There can only be one winner in every area of Illinois six areas.
Awards paid directly to institutions
The awarded amount is directly paid to the winner's institution and is divided between the fall and spring semesters.
Eligible schools
Applicants can attend school in any state so long as it maintains an accredited teacher training program.