CCNMA Scholarship
8/31/2023
Submission Deadline
Explore Similar Scholarships
The CCNMA scholarships are awarded to Latino students who are currently pursuing or intend to pursue a career in journalism. Since 1976, the CCNMA has awarded more than $800,000 in scholarships to over 800 students.
The CCNMA is a non-profit organization that is concerned with Chicano affairs in California. Together with journalists, media professionals, employers, and students, it attempts to foster and promote the social, economic, and professional advancement of Latino people.
The amount awarded varies from $500 to $1,000 each year. Among the scholarships awarded are the Joel Garcia Memorial and Frank del Olmo Memorial scholarships.
Key Information of CCNMA Scholarship
Study Details
Country of Study
United States
Scholarship Details
Intended Level of Study
Undergraduate
CCNMA Scholarship Timeline
April 30, 2023
Application Open Date
Your application can be sent in from this date onwards.
August 31, 2023
Submission Deadline
Submit all the required documents by this date.
Scholarship Eligibility
To be eligible to apply, applicants must meet the following criteria.
Eligible Grade: High School Senior – Undergraduate
Maximum Age: Any
Required GPA: Any
Geographic Eligibility: California
Gender: Any
Race/Ethnicity: Hispanic
Application Requirements
Here's what you need to submits besides your application.
Essay
Recommendation letters
Grade transcript
Portfolio
How to ace the CCNMA Scholarship
1
Write an impactful essay
The reader of your essay should be able to experience the hardships you have had to face and understand why it is you want to be a journalist.
2
Select only your most relevant work samples
Ask yourself which work samples embody the most about your journey as a journalist. Use those.
3
Choose referees who know your work
The referee chosen should be able to convey your journalistic abilities. They need to be familiar with your work.
4
Ensure your school is accredited
Applicants for these scholarships must be a resident of California or be attending an accredited school in the state.
How the CCNMA Scholarship is Judged
Applicants are judged on a variety of factors. Scholastic achievements and financial needs aside, they are primarily judged on their commitment to the field of journalism and their sense of civic responsibility.
Why We Love the CCNMA Scholarship
It rewards inclination
The CCNMA scholarships allow students to follow their dreams. Applicants do not need to be journalism students.
It betters the community
By focusing on the Hispanic community, the scholarships give youngsters a chance to make a difference in their community.
There's more than one scholarship
In any given year, the CCNMA gives out multiple scholarships including the Joel Garcia Memorial and Frank del Olmo Memorial scholarships.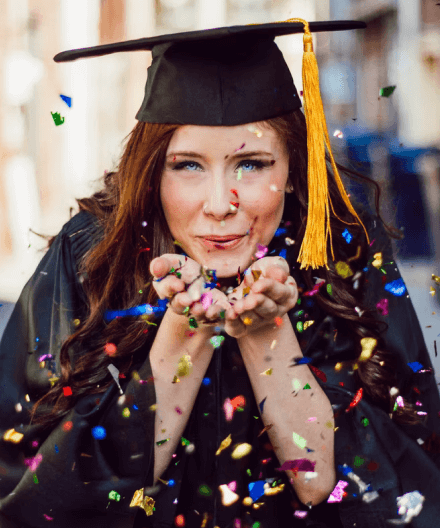 5 Facts About the CCNMA
The CCNMA works beyond education
The CCNMA stays actively involved with media professionals and journalists of color by organizing workshops and job fairs for them.
The CCNMA is supported by media companies
Corporates such as the Robert F. Kennedy Foundation, the Freedom Forum, the New York Times Foundation, KNBC-TV/NBC, KCBS-TV/CBS, KTLA/Tribune, and Fox, all support the CCNMA.
The scholarship is part of a legacy
The CCNMA paved the way for what would eventually become the National Association of Hispanic Journalists and other journalism organizations.
The scholarship is renewable
Scholars have the option of reapplying for the scholarship, each year.
It is only awarded to full-time students
Applicants must be enrolled full-time for the entire academic year in which they apply.