Historically Underrepresented Groups Scholarship
1/31/2023
Submission Deadline
Explore Similar Scholarships
Location:
Grade Level:
Established in 2010 by the Society of American Archaeology, the Historically Underrepresented Groups Scholarship (HUGS) aims to increase and sustain underrepresented minorities undertaking archaeology degrees. The fund recognizes that minority groups have long been underrepresented in American archaeology. Since 2015, HUGS has assisted many such students in their studies and subsequent transition into archaeology careers.
To be considered, you must belong to one of the minority groups, including African American, Hispanic, and other non-European minorities. The grant is also only available to the United States and Canadian citizens. Applications are open to eligible students with an MA/MS degree or those enrolled in a regionally accredited university in the mentioned countries.
HUGS offers up to $3,000 to undergraduate and graduate students. The funds may be used to cover expenses including food, accommodation, travel, research, and books. If a beneficiary wishes to participate in fieldwork, the financial aid can help cover out-of-pocket expenses.
Key Information of Historically Underrepresented Groups Scholarship
Scholarship Details
Intended Level of Study
Undergraduate
Postgraduate
Historically Underrepresented Groups Scholarship Timeline
October 1, 2022
Application Open Date
Scholarship applications will open in October. Feel free to check the website for further instructions.
January 31, 2023
Submission Deadline
Prospective candidates must submit their applications online by the end of January.
April 1, 2023
Award Announcement Date
Successful applicants are notified and provided with information on the next course of action.
Scholarship Eligibility
To be eligible to apply, applicants must meet the following criteria.
Eligible Grade: Undergraduate – Graduate
Maximum Age: Any
Required GPA: Any
Geographic Eligibility: Canada, United States
Gender: Any
Race/Ethnicity: Alaskan Native, Asian American, Black, Hispanic, Native Hawaiian, Native North American
Application Requirements
Here's what you need to submits besides your application.
Essay
Recommendation letters
How to ace the Historically Underrepresented Groups Scholarship
1
Express your enthusiasm in your personal statement
Your personal statement is an opportunity to express your interest in archaeology. Highlight personal strengths including your academic and employment history. Finally, describe how your prior experiences deepen your interest in archaeological studies.
2
Craft a convincing statement of research
In this statement, talk about your goals for undertaking archaeological studies. List the areas in that field that interest you the most. Then, home in with an account of the contributions you hope to make in your field upon graduation.
3
Prepare a compelling study statement
This is your chance to talk about the program you intend to join. Show the council how participating in the proposed program will help you advance your career. Don't be afraid to embellish a little by showing how you will contribute to the future of archaeology.
4
Make a justified but realistic itemized budget
With your application, explain your financial need for consideration. Ensure that you prepare a clear and coherent itemized budget. Along with each item, provide a brief description of how the funds will be utilized.
How the Historically Underrepresented Groups Scholarship is Judged
HUGS only offers the grant to students from minority backgrounds who intend to study archaeology. In addition, you must demonstrate passion in the field and possess exemplary grades. Finally, you will be required to certify that you have never been sued for discrimination or harassment or are currently under such disciplinary action.
Why We Love the Historically Underrepresented Groups Scholarship
Financial aid covers summer coursework
The HUGS grant is one of the few that covers summer coursework. This will help you pay for expenses incurred during field or lab training and some other out-of-pocket expenses.
Empowers you to get field training
The grant helps you pay for expenses incurred in the field. You get to train under a professional archaeologist conducting a real-world study.
You join a vast network of professionals
A key perk of the HUGS scholarship is the opportunity to form life-long friendships with their mentors and peers.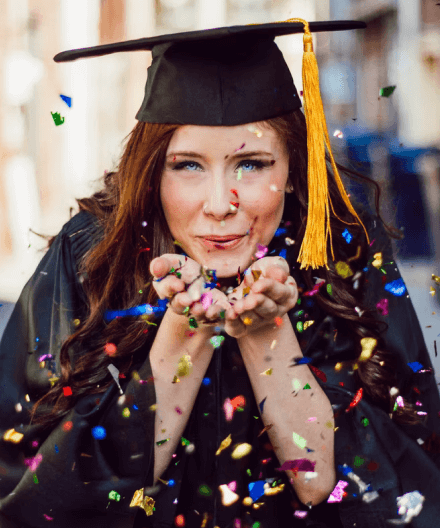 5 Facts About the Historically Underrepresented Groups Scholarship
Helps launch the careers of minority students
Historically underrepresented students tend to be adversely affected by a lack of funds during their studies. The HUGS grant empowers students from minority backgrounds to complete their study programs and prepare for fruitful careers in archaeology.
Promotes academic and workplace diversity
By extending financial aid to minority students, HUGS gives a chance to bright students who would otherwise have been burdened by fees and other academic expenses, assisting them to undertake and complete their study programs and join the greater archaeological workforce.
Has a fair and just selection process
The Minority Scholarships Committee of the Society For American Archaeology (SAA) oversees the selection of applicants and considers their applications based on impeccable grades, character, and demonstrated passion for the field of archaeology.
Addresses underrepresentation of minority groups in archaeology
HUGS recognizes that minority groups have been largely marginalized in American archaeology, consequently creating devastating imbalances in research, its interpretations, and communication.
The grants are transparent and donor supported
The SAA Minority Scholarship Fund provides support for the HUGS financial aid, which is in turn sustained by individual well-wisher donations, archaeology book royalty donations, and various corporate partnerships.