HBCU NREI Scholarship
4/30/2023
Submission Deadline
Explore Similar Scholarships
Any African American pursuing an undergraduate, postgraduate, or doctorate in social justice and related studies has a unique opportunity to do so. The annual HBCU NREI scholarship targets highly motivated academic performers attending a Historically Black College or University (HBCU).
The annual NREI scholarship is worth $10,000 awarded annually to a number of students. One of the crucial requirements is that you should be a U.S. citizen or legal permanent resident because the scholarship only disburses to HBCUs.
For over three decades, the Congressional Black Caucus Foundation (CBCF) has continued to support the academic dreams of promising African American students. This is part of its mandate to improve the lives of African Americans and other minority communities.
Key Information of HBCU NREI Scholarship
Study Details
Area of Study
Criminal Justice
Education
Law
Country of Study
United States
Specific Schools
HBCU Institutes
Scholarship Details
Intended Level of Study
Undergraduate
Postgraduate
Doctorate
HBCU NREI Scholarship Timeline
January 3, 2023
Application Opening Date
Applications open in early January.
April 30, 2023
Submission Deadline
Ensure your application is sent in by the end of April by 11:59 pm Eastern Time.
July 2023
Awards announced
Winners will be notified in July via email notification.
Scholarship Eligibility
To be eligible to apply, applicants must meet the following criteria.
Eligible Grade: Undergraduate – Doctorate
Maximum Age: Any
Required GPA: 3.0
Geographic Eligibility: United States
Gender: Any
Race/Ethnicity: Black
Application Requirements
Here's what you need to submits besides your application.
Essay
Grade transcript
Present Work Experiences
Recommendation letters
How to ace the HBCU NREI Scholarship
1
Grades transcript
The scholarship program is insistent on outstanding academic performance, with the minimum acceptable being a GPA of 3.0. Therefore, you'll submit a legible copy of your current transcript in a PDF file.
2
Submit a detailed and legible résumé
Submit a detailed resume in a PDF format, showcasing your life and work ethic. Other documents accompanying your resume include a recent high-resolution professional headshot suitable for publication and two recommendation letters.
3
Exhibit your community and leadership activities
Besides being big on academics, they'll want to know about your passion for social justice, community initiatives, and leadership capabilities. So, harp on your achievements by sharing an engaging, high-quality video recording or essay.
4
Provide proof of enrollment at an HBCU
In addition to all these requirements, you'll need to prove enrollment for an undergraduate, postgraduate, or doctorate at an accredited HBCU.
How the HBCU NREI Scholarship is Judged
A special committee convened by CBCF and CBC spouses reviews each application according to the guidelines, focusing on the required documentation, academics, and proof of your involvement in social justice, community, and leadership activities.
Why We Love the HBCU NREI Scholarship
Scholarship has a broad reach
The scholarship casts its net wide to get as many potential students as possible to win. That's in terms of the scholarship grade level and the number of recipients who get the award.
Puts emphasis on creating opportunities for minorities
Due to limited career opportunities, this scholarship program is a welcome opportunity for African Americans to take advantage and advance themselves and their communities.
Annual sponsorship
There are annual opportunities for deserving students to win scholarships. CBCF claims it has sufficient funds to sustain the scholarship program, which is encouraging.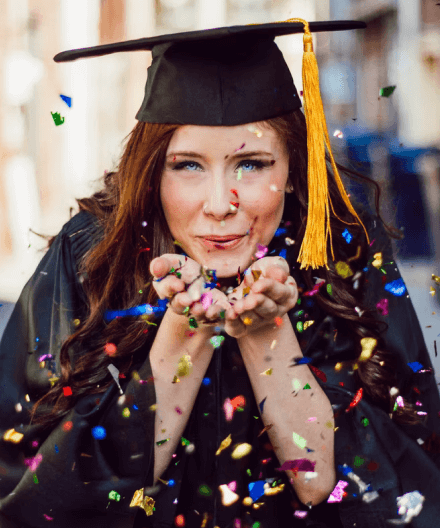 5 Facts About the HBCU NREI Scholarship
It's part of CBCF's long-term development strategy
CBCF exists to advance the global black community by developing future leaders, influencing policy, and creating public awareness. The annual HBCU NREI scholarship is one of its tools to achieve these objectives.
Hundreds of scholarships awarded each year
The organization awards at least 300 scholarships nationwide each year. The scholarships support college students in diverse disciplines, not just social justice, and related studies.
Global alumni network
As a recipient of the HBCU NREI scholarship, you'll have access to a vast and impressive global alumni network that spans the public, private and social sectors.
Successful alumni stories
There are riveting stories of success from past scholarship recipients who play significant roles across various sectors. They shape public opinion, impact policy development and implementation while others lead major corporations and government institutions.
CBCF has a long history and solid reputation
CBCF has a 46-year history of serving the global black communities and underserved communities. Therefore, any association with its projects bodes well for your career and future aspirations.