Alice W. Rooke Scholarship
$5,000–$20,000
Award Amount
1/31/2023
Submission Deadline
Explore Similar Scholarships
College Major:
Location:
Grade Level:
Alice W. Rooke Scholarship is awarded to financially aid students pursuing a degree to become medical doctors. The scholarship amount is $5,000, and it is awarded to only one medical student every year. It is awarded by the National Society Daughters of the American Revolution.
Applicants do not require sponsorship from a DAR chapter to apply for this scholarship. But if you are applying for this scholarship, you should reach out to a DAR chapter near you. They will be able to offer you the guidance you need in applying for the scholarship.
Applicants can apply for the scholarship through the online process of the DAR. Handwritten documents are not accepted for the scholarship application. You also should not submit any personal photographs with the scholarship application.
Key Information of Alice W. Rooke Scholarship
Study Details
Country of Study
United States
Scholarship Details
Award Amount
$5,000–$20,000
Alice W. Rooke Scholarship Timeline
November 2022
Application Opening Date
Applications for the Alice W. Rooke scholarship are available from this date.
January 31, 2023
Submission Deadline
Students willing to apply for the scholarship should fill up their application by this date.
February 2023
Announcement Date
The winner of the scholarship is announced in February.
Scholarship Eligibility
To be eligible to apply, applicants must meet the following criteria.
Eligible Grade: High School Graduate – Doctorate
Maximum Age: Any
Required GPA: Any
Geographic Eligibility: United States
Gender: Any
Race/Ethnicity: Any
Application Requirements
Here's what you need to submits besides your application.
How to ace the Alice W. Rooke Scholarship
1
Plan your essay
You will be required to submit an essay with your scholarship application. The essay needs to be thoughtful and explain how you can help society as a doctor. Spend time planning out what you'd like to include before actually drafting it.
2
Ask for feedback then rework your essay
After you've written your essay, ask a few people to read it and provide feedback. MAke any changes that will improve your essay. It's important to get outside perspectives as it simulates what the judges may read in your essay.
3
Consider who your recommenders will be
Students need to submit at least two or a maximum of four letters of recommendation. People who are writing letters of recommendation can confidentially submit them on the website. The letters of recommendation should come from the school or current college of the applicant. The letters should convey the applicant's abilities, potential, character, integrity, work habits, and volunteering activities.
4
List extracurricular activities and scholastic achievements
Among all the documents to be submitted with the scholarship, you should produce a list of extracurricular activities, scholastic achievements, and honors on a piece of paper. This is a requirement for getting selected for the scholarship.
How the Alice W. Rooke Scholarship is Judged
The chance of winning the scholarship depends on the applicant's essay and grade transcript.
Why We Love the Alice W. Rooke Scholarship
No minimum GPA is required for scholarship
You do not need to score a minimum GPA to apply for this scholarship.
You don't need to show financial need
Applicants don't need to show proof of their financial need to obtain this scholarship.
Student from any school can apply
Students pursuing a course to become a medical doctor at any accredited medical school, university or college can apply for this scholarship.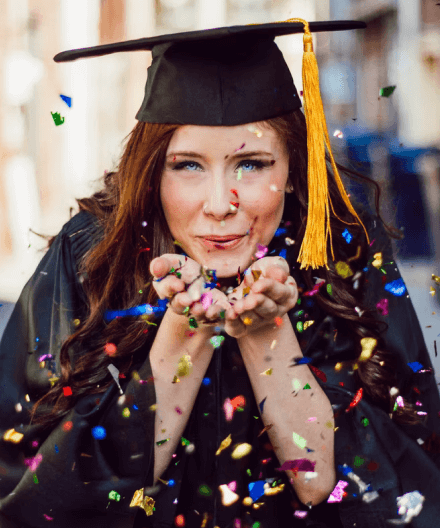 5 Facts About the Alice W. Rooke Scholarship
Applicants can reapply
Even though the Alice W. Rooke scholarship isn't renewed automatically, students can reapply for this program for as long as four years.
It's only available for medical students
This particular scholarship is not available for those studying courses to become veterinarians, physical assistants, or pre-med students.
U.S. citizenship is mandatory
Applicants need to show proof that they are residents of the US before applying for the Alice W. Rooke scholarship.
Enrolment in a four-year course is mandatory
The applicants for this scholarship should be enrolled in a four-year medical course at any accredited university or college to become eligible for this program.
Applicant needs to be accepted or enrolled
Students applying must be accepted to or enrolled in a course to become a medical doctor, pre-med, veterinarian, or physician assistant courses are not eligible.