Hawaiian Civic Club of Honolulu Scholarship Program
4/30/2023
Submission Deadline
Explore Similar Scholarships
Location:
Demographic:
Grade Level:
On December 6, 1918, Prince Kūhiō Kalaniana'ole established the Hawaiian Civic Club of Honolulu (HCCH) to encourage academic success and assist Hawaiians in their pursuit of higher education. The Hawaiian Civic Club of Honolulu Scholarship program was founded to assist HCCH in fostering academic achievement among Hawaiians.
The HCCH Scholarship Awards sub-committee determines the award's monetary value and it varies each year. Scholarship checks are sent directly to the financial aid office of the university, college, or vocational school and are made payable to the scholarship recipient and the post-high institution. Scholarship funds may be used for tuition, fees, books, and other expenses.
To be eligible, applicants must be Hawaii residents, full-time students at an accredited two- or four-year college, have a cumulative grade point average (G.P.A.) of 2.5 for graduating high school seniors or undergraduate students, and submit official transcripts. Priority is given to paid members of HCCH and HCCH policy gives preference to applicants of Hawaiian ancestry.
Key Information of Hawaiian Civic Club of Honolulu Scholarship Program
Study Details
Country of Study
United States
Scholarship Details
Intended Level of Study
Undergraduate
Vocational/Technical School
Hawaiian Civic Club of Honolulu Scholarship Program Timeline
January 2023
Application Opening Date
Applications usually open on January 1.
April 2023
Submission Deadline
The submission deadline is on April 30.
Scholarship Eligibility
To be eligible to apply, applicants must meet the following criteria.
Eligible Grade: College Freshman – Undergraduate
Maximum Age: Any
Required GPA: 2.5
Geographic Eligibility: Hawaii
Gender: Any
Race/Ethnicity: Native Hawaiian
Application Requirements
Here's what you need to submits besides your application.
Essay
Short Answers
Grade transcript
School Verification
How to ace the Hawaiian Civic Club of Honolulu Scholarship Program
1
Be an academically gifted student
Applicants must have a GPA of at least 2.5. HCCH aims to encourage academic achievement and support Hawaiians who choose to pursue higher education. We recommend that you demonstrate your academic excellence by attaining or exceeding the required minimum GPA.
2
Perfect your essay writing
You will be required to write a 750-word essay about your personal beliefs, experiences, background, and goals. Do your best to prevent your essay from becoming rushed, messy, unfinished, or careless. Instead, work tirelessly to submit the best quality essay you can produce.
3
Show your passion for your community
Scholarship policies prioritize and favor HCCH members and applicants with documented Hawaiian ancestry. As a result, try to show your commitment to your community and how you intend to use your education to help HCCH and other Hawaiians.
4
Take time to have your application reviewed
This is a very competitive scholarship that has many brilliant students applying. You do not want your scholarship to get denied because of simple mistakes like typos. We recommend that you have a trusted friend, family member, or mentor review your application to ensure it is flawless.
How the Hawaiian Civic Club of Honolulu Scholarship Program is Judged
Applicants are judged based on their grade transcripts, essay, short answers, and school verification.
Why We Love the Hawaiian Civic Club of Honolulu Scholarship Program
Great opportunity for Hawaiians
This scholarship is an awesome opportunity for Hawaii residents to get financial support for their education. The program allows access to higher education and helps them reach their goals.
Scholarship covers non-tuition costs
Scholarship funds can be used for tuition, fees, books, and other educational expenses. It takes off the educational financial burden and helps them focus on their studies.
Diverse scholarship committee
The Pelekikena (president) chooses the HCCH Scholarship Committee. Everyone on the scholarship committee is an HCCH member with diverse backgrounds in health, education, business, private non-profit, and government.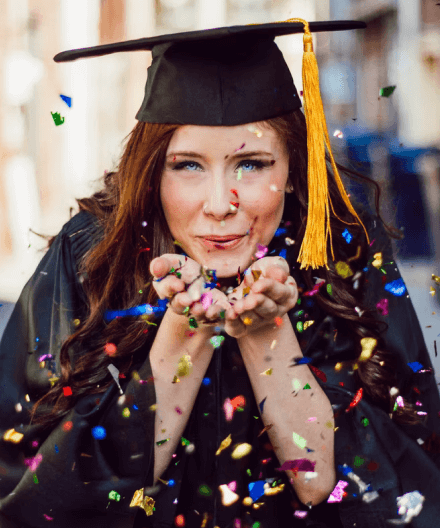 5 Facts About HCCH Scholarship
HCCH was founded in 1918
The Hawaiian Civic Club of Honolulu was founded in 1918 by Prince Jonah Khi Kalaniana'ole to improve the social and intellectual standing of all Hawaiians and foster a sense of cultural pride.
Previous recipients can reapply
Previous scholarship recipients may reapply if they meet the eligibility requirements.
Priority is given to HCCH members
Priority is given to current paid members of the Hawaiian Civic Club of Honolulu (HCCH), including directly related family members.
Preference given to those with Hawaiian ancestry
Applicants with Hawaiian ancestry are given precedence under HCCH rules and policy.
Scholarship amount is determined by the sub-committee
The amount of the scholarship is decided by the HCCH Scholarship Awards sub-committee.