Harry S. Truman Scholarship
2/1/2023
Submission Deadline
Explore Similar Scholarships
Location:
Grade Level:
The Truman Scholarship is awarded by the Harry S. Truman Scholarship Foundation. The aim of the scholarship is to recognize and prepare the next generation of American public service leaders. The Foundation will award one scholarship to a college or undergraduate student from each of the 50 U.S. states, the District of Columbia, Puerto Rico, and some territories that will be considered as a single entity.
Truman Scholars are, ideally, leaders with a keen eye on public service. As such, besides furthering their studies, they should also demonstrate an interest in pursuing a career in government or other public service-related sectors. A full list of what the Foundation considers public service careers can be found on its website.
Truman Scholars receive $30,000 to fund their graduate or professional school studies. The benefits of the scholarship, however, transcend the prize money. For example, scholars are given opportunities to develop their leadership skills and are eligible for internships with the federal government.
Key Information of Harry S. Truman Scholarship
Study Details
Country of Study
United States
Scholarship Details
Intended Level of Study
Undergraduate
Harry S. Truman Scholarship Timeline
November 2022
Application Open Date
Applications to the Truman Scholarship program open.
February 1, 2023
Submission Deadline
Application materials should be submitted by 11:59 pm in the applicant's time zone.
February 13, 2023
Finalists Notified
All selected finalists from across the country are notified.
March–April 2023
Regional Review Panels
Reviews of finalists per region are conducted.
April 15, 2023
Award Announcement Date
This year's Truman Scholars are announced.
Scholarship Eligibility
To be eligible to apply, applicants must meet the following criteria.
Eligible Grade: College Junior
Maximum Age: Any
Required GPA: Any
Geographic Eligibility: United States
Gender: Any
Race/Ethnicity: Any
Application Requirements
Here's what you need to submits besides your application.
Essay
Recommendation letters
Special Project
How to ace the Harry S. Truman Scholarship
1
Start the application process early
Applications to the Truman Scholarship Program start with a nomination by a Faculty Representative from a student's school. Afterward, the student receives further instructions and guidance. Therefore, the application process should be started as early as possible to avoid being disadvantaged.
2
Ensure your goals and the Foundation's align
The Truman Foundation is looking for applicants with a strong motivation for public service. Ensure that you embody this characteristic and that you can actually demonstrate it, both in your application and, later, in the interview section.
3
Prepare intensively for the interviews
The Truman Scholarship interviews are thorough and quite challenging. In case you are selected as a finalist, prepare intensively for the sessions using the practice interview questions published on the scholarship website.
4
Contact past winners for tips
Contact past scholarship winners for tips and insights on the application process. A list of all the previous scholars, including their contact details, can be found on the scholarship website.
How the Harry S. Truman Scholarship is Judged
Truman Scholars are selected through a two-step procedure. First, all applications are reviewed by members of a finalists selection committee who look out for a student's leadership record, academic performance, ability to write and analyze situations clearly, and their involvement with their communities and government establishments. Second, regional review panels select the scholars based on three aspects: their leadership and communication abilities, their intellectual and analytical capabilities, and their likelihood of having an impact in public service.
Why We Love the Harry S. Truman Scholarship
Nationwide coverage
The Truman Scholarship is a nationwide program that accepts applications from and awards scholarships to students from each of the 50 states across the country.
Supports many fields of study
Truman Scholars are at liberty to study a wide range of disciplines, such as agriculture, technology, and public policy.
Geared towards public service
Public service is a core aspect in the growth and development of any nation. Thus, it is admirable that the scholarship seeks to nurture the next generation of America's public servants.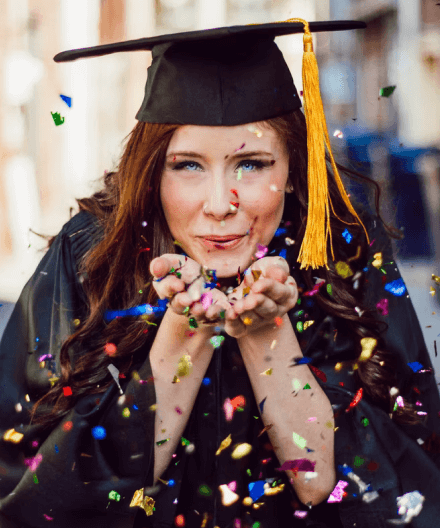 5 Facts About the Harry S. Truman Scholarship
He was the thirty-third U.S. president
Harry S. Truman, after whom the scholarship is named, was the thirty-third President of the United States who wanted a living memorial that would promote his values of public service.
The Foundation was established in 1975
The Truman Foundation was created in 1975 through an act of Congress and is, as a result, a federal agency with offices within the White House.
The Foundation provides several other opportunities
Besides the scholarship prize award, Truman Scholars can enjoy a host of other opportunities, such as access to the Summer Institute in Washington, DC for eight weeks.
Scholars have to work in public service
Truman Scholars are required to work in public service for no less than three years after completing their graduate studies.
Award can be used for only approved expenses
One of the conditions of the scholarship is that the award can only be used for Foundation-approved expenses, such as tuition, books, and room and board.