Harold Wetterberg Foundation Scholarship
$5,000–$15,000
Award Amount
3/15/2023
Submission Deadline
Explore Similar Scholarships
College Major:
Location:
Grade Level:
The Scholarship is offered by the American Veterinary Medical Foundation (AVMF) in partnership with the Harold Wetterberg Foundation. The scholarship is meant for either past or current residents of the state of New Jersey who are pursuing a career in veterinary medicine. Applicants should be enrolled in a professional DVM curriculum and should be in their second or third year of studies at the time of application.
Applicants have various other conditions to meet to be eligible. First, apart from being current or former residents of New Jersey, they must have graduated from a high school in the state. Second, they must have a minimum grade point average (GPA) of 3.0 on a 4.0 scale from a veterinary or undergraduate school. However, while preferred, it is not mandatory that they have graduated from a New Jersey college.
Every year, the Scholarship offers awards of up to $15,000 to winning applicants. This prize can be used to offset some of the costs borne by a student as they pursue their education, such as the cost of looking for externships. Additionally, recipients are eligible to receive continued financial support as approved by the Harold Wetterberg Foundation.
Key Information of Harold Wetterberg Foundation Scholarship
Study Details
Area of Study
Veterinary Medicine
Country of Study
United States
Scholarship Details
Intended Level of Study
Undergraduate
Postgraduate
Award Amount
$5,000–$15,000
Harold Wetterberg Foundation Scholarship Timeline
January 2023
Applications Open Date
Applications typically open in January.
March 2023
Submission Deadline
AVMF should receive all applications at their offices sometime in March.
July 2023
Award Announcement Date
Scholarship recipients are notified.
Scholarship Eligibility
To be eligible to apply, applicants must meet the following criteria.
Eligible Grade: Undergraduate
Maximum Age: Any
Required GPA: 3.0
Geographic Eligibility: New Jersey
Gender: Any
Race/Ethnicity: Any
Application Requirements
Here's what you need to submits besides your application.
How to ace the Harold Wetterberg Foundation Scholarship
1
Read and fill the application form accurately
The application form has several parts that need you to input information. Ensure that you provide accurate data that is appropriate to a given section.
2
Write an effective essay
You will need to write and submit a 1,000-word essay as part of your application. This essay should be well-written and -structured to communicate effectively.
3
Qualify and quantify your essay responses
Your essay should contain statistics and relevant data to support your claims. This way, you make not only believable but also measurable assertions.
4
Seek recommenders who know you best
Your recommenders should be people who are familiar with your work strengths. As such, only seek people who know you best to write your recommendation letters.
How the Harold Wetterberg Foundation Scholarship is Judged
As a largely merit-based scholarship, the Harold Wetterberg Foundation Scholarship is awarded to students who demonstrate a great fit for its goals. Therefore, your application, alongside your supporting documents and essay, should communicate that you are strong academically and that you have a passion for the veterinary medicine profession.
Why We Love the Harold Wetterberg Foundation Scholarship
Varying award prize
While the award prize can go up to $15,000, scholarship winners can receive varying amounts as determined from their applications. This variability ensures that many applicants stand a chance to win the scholarship.
Scholarship can be renewed
While the scholarship is one-time, you can re-apply for renewal given you detail why this should be the case.
Recognition of winners
All Scholarship winners are published on the scholarship page, which gives them publicity and a stepping stone to apply for more grants and scholarships.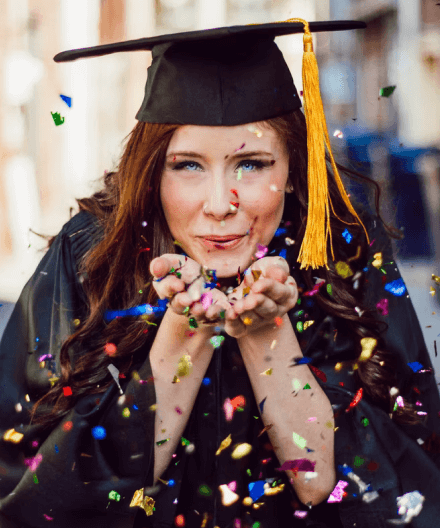 5 Facts About the Harold Wetterberg Foundation Scholarship
Scholarship was established in 2017
The first cohort of winners was announced in the 2017-2018 year, and the scholarship has been awarded to various students since then.
Financial need can be considered
Even though the Scholarship is merit-based, the selection committee can consider one's financial status as one of the awarding criteria.
Academic progress is monitored
A scholar is expected to maintain stellar academic performance and complete their program of study or they may be required to repay the award money.
Four letters of reference are required
All applicants are expected to submit four letters of reference as part of their application, with three being from their instructors and one from an employer.
Preference given to some applicants
The selection committee gives preference to second or later-year veterinary medical students enrolled in dual degree programs.