Gorgas Scholarship Competition
1/18/2023
Submission Deadline
Explore Similar Scholarships
College Major:
Location:
Grade Level:
The Alabama Academy of Science (AJAS) runs a scholarship competition called the Alabama Science Scholar Search and awards winners with the Gorgas Scholarship. The Gorgas Scholarship Program is named after General William Crawford Gorgas, an Alabama physician who defeated yellow fever in the Panama Canal Zone.
The Gorgas competition intends to boost interest in science and aid in the education of brilliant students. Gorgas Scholars are only high school seniors who compete for over $10,000 in scholarships, and the majority of Alabama colleges and universities provide additional financial aid.
The winner receives $4,000, the first runner-up $3,000, the second $2,000, the third $1,500, and the fourth $1,000. Winners and finalists of the Gorgas Contest are eligible to receive additional scholarship offers for the study of science at colleges and universities in the state of Alabama.
Key Information of Gorgas Scholarship Competition
Study Details
Country of Study
United States
Scholarship Details
Intended Level of Study
Undergraduate
Gorgas Scholarship Competition Timeline
October 2022
Application Opening Date
Applications usually open in early October.
January 2023
Submission Deadline
The submission deadline is on January 18.
March 2023
Finalists Presentations
On March 18, finalists present their projects either in present or virtually.
April 2023
Awards Announcement Date
Winners of the competition are announced in April.
Scholarship Eligibility
To be eligible to apply, applicants must meet the following criteria.
Eligible Grade: High School Senior
Maximum Age: 20
Required GPA: Any
Geographic Eligibility: Alabama
Gender: Any
Race/Ethnicity: Any
Application Requirements
Here's what you need to submits besides your application.
Special Project
Grade transcript
Recommendation letters
How to ace the Gorgas Scholarship Competition
1
Have impressive transcripts
Applicants are required to submit a copy of their academic transcripts along with their applications. It is highly recommended that you have solid academic transcripts in order to give your application a competitive edge.
2
Show your passion for science
One of the goals of this scholarship, according to the awarding body, is to promote interest in science. As a result, you must demonstrate your interest in and passion for science in your application, as this will help you persuade them that you are the strongest candidate.
3
Start your research project early
The research project is an important part of the application, and you can use an original project from a previous science competition. If you don't have a ready-made science project, we recommend starting early so you have enough time to create high-quality work.
4
Prove that you have a good character
Candidates must include letters of recommendation with their scholarship applications. As a result, we suggest that you demonstrate your good character by having academic staff and faculty members write candid firsthand accounts about your academics and character.
How the Gorgas Scholarship Competition is Judged
Your science project is the core of the competition; however, your academic transcripts and letters of recommendation are taken into consideration during the evaluation process.
Why We Love the Gorgas Scholarship Competition
Chance to test your scientific knowledge
Students have the opportunity to put their scientific knowledge to the test in a way that is both interesting and creative by submitting a research project in the hopes of winning a scholarship.
Science project may have been previously submitted
Applicants have the option of submitting a science project that has been entered into a previous science competition or science fair. This means you can improve an existing project to submit something truly well done.
Scholarship promotes interest in science
Winning the scholarship and competition relies mostly on your science project, which is considered the means for encouraging students to develop an interest in a scientific field.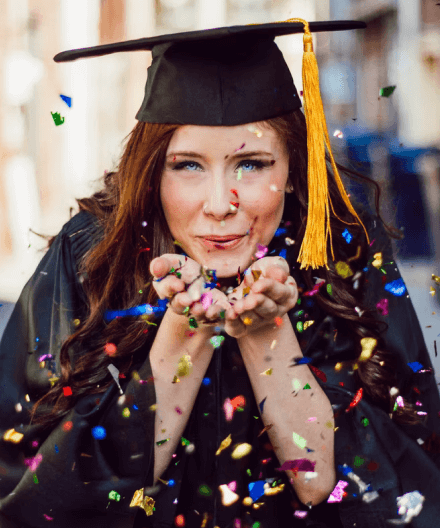 5 Facts About Gorgas Scholarship Competition
Scholarship named after famed physician
The General William Crawford Gorgas Scholarship Program was named after the Alabama physician who was instrumental in the fight against yellow fever in the Panama Canal Zone, General William Crawford Gorgas.
Scholarship is not one winner takes all
The scholarship winner takes home $4,000, followed by $3,000 for the first runner-up, $2,000 for the second, $1,500 for the third, and $1,000 for the fourth.
Scholars are exclusively high school seniors
Only seniors in high school are eligible to apply to be Gorgas scholars.
Scholarship is submitted electronically
Applications are to be completed and submitted electronically before the application deadline.
More scholarship funds offered by universities
Universities and colleges across Alabama offer various additional scholarships to Gorgas Scholars.