100 Black Men of Upstate SC
12/31/2022
Submission Deadline
Explore Similar Scholarships
Location:
Grade Level:
The 100 Black Men of America, Inc.'s mission is to improve the quality of life in our communities while also expanding educational and economic opportunities for Black Americans. It was founded in 2004 and has several locations, including one in South Carolina.
The scholarship provides resources to help youths offset college expenses such as tuition, books, and housing so that they can complete their education. The 100 Black Men of Upstate SC's mission is to identify and motivate potential youth leaders in local communities to excel academically and in community service.
This is a $10,000 prize for different participants. Applicants must be legal citizens of the United States, with Black American males receiving preference.
Key Information of 100 Black Men of Upstate SC
Study Details
Country of Study
United States
Scholarship Details
Intended Level of Study
Undergraduate
Postgraduate
100 Black Men of Upstate SC Timeline
September 2022
Application Opening Date
The application will open on September 1.
December 2022
Submission Deadline
The submission deadline is on December 31.
February 2023
Awards Announcement Date
Winners are announced in February.
Scholarship Eligibility
To be eligible to apply, applicants must meet the following criteria.
Eligible Grade: High School Freshman
Maximum Age: Any
Required GPA: Any
Geographic Eligibility: United States
Gender: Any
Race/Ethnicity:
Application Requirements
Here's what you need to submits besides your application.
How to ace the 100 Black Men of Upstate SC
1
Have an excellent academic record
Grades and academic performance are indicators of potential, according to the scholarship criteria. To get a good spot in the scholarship award, make sure your academic qualification is above 3.0.
2
Showcase your leadership skills
Leadership qualities demonstrated through community service and volunteering are essential for your application to be successful. Show your experience in community service and volunteering as you apply for this scholarship.
3
Seek help from trusted people
Though the scholarship is for matriculating students, make sure that your application is reviewed by trusted people. You can get help reviewing your application from parents, advisors, and senior colleagues.
4
Obtain a strong letter of recommendation
Although having at least two recommendation letters from reputable individuals is not an eligibility criterion, it gives you a significant advantage over other applicants.
How the 100 Black Men of Upstate SC is Judged
When applying for this scholarship award, all applicants should have proof of residency, academic transcripts, recommendation letters, and leadership potential.
Why We Love the 100 Black Men of Upstate SC
There is provision for mentorship
As part of the incentives of the scholarship, mentorship programs and philanthropy are the perks of the scholarship.
There is no application fee
No application fee is needed for this scholarship.
Get access to volunteering opportunities
Volunteer opportunities with the 100 Black Men of South Carolina are part of the scholarship package.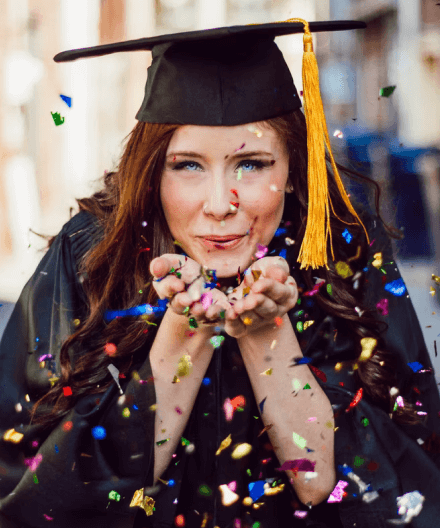 5 Facts About the 100 Black Men of Upstate SC
Applications are not ethnocentric
Students of all races, colors, creeds, religions, sexual orientations, genders, disabilities, and national origins are eligible to apply. However, African Americans are prioritized.
Essays are part of the application process
As part of the application process, you will be required to submit a personal statement presenting your goals and leadership skills.
The scholarship can be used for everything
The scholarship can be used to pay for college tuition, housing, and food, among other expenses.
Access to fitness programs
Being a member of the 100 Black Men of Upstate SC means having access to healthcare and fitness programs.
Access to a huge alumni body
The scholarship connects you to a large network of people who are passionate about economic empowerment. As you advance in your career, this can become a significant part of your network.