Georgia Future Champions Scholarship
2/1/2023
Submission Deadline
Explore Similar Scholarships
Location:
Grade Level:
The Champion Firm, a law firm based in Georgia, recognizes that help comes in many forms, especially for students. As such, it established the Georgia Future Champions Scholarship as a way of paying forward the assistance received by its attorneys. The scholarship program is, therefore, intended to help a Georgia student at a post-secondary education to achieve their dreams.
Eligible students should be residents of Georgia attending two- or four-year programs at an accredited college or university within the U.S. Out-of-state students are also eligible to apply as long as they will be studying at an accredited post-secondary institution within Georgia. A key requirement of the scholarship is that all applicants should have a grade point average (GPA) of at least 3.0.
Applicants are required to submit an official transcript from their schools, a letter of recommendation, and an essay on a given topic. The scholarship winner receives a $1,500 award to use to offset their academic expenses. The Georgia Future Champions Scholarship is non-renewable and the award is paid only once to the winning candidate.
Key Information of Georgia Future Champions Scholarship
Study Details
Country of Study
United States
Scholarship Details
Intended Level of Study
Undergraduate
Postgraduate
Georgia Future Champions Scholarship Timeline
August 2022
Application Opening Date
Applications open on August 1.
February 2023
Submission Deadline
The submission deadline is February 1.
May 2023
Awards Announcement Date
The winner is announced in May.
Scholarship Eligibility
To be eligible to apply, applicants must meet the following criteria.
Eligible Grade: Undergraduate – Postgraduate
Maximum Age: Any
Required GPA: 3
Geographic Eligibility: Georgia
Gender: Any
Race/Ethnicity: Any
Application Requirements
Here's what you need to submits besides your application.
Essay
Video Submission
Grade transcript
Recommendation letters
How to ace the Georgia Future Champions Scholarship
1
Start your application process early
A complete application for the scholarship requires four key materials: your college transcript, a recommendation letter from your employer or teacher, a video, and an essay expanding on that video. We advise that you start your application process early to have sufficient time to collect and prepare these requirements.
2
Ensure video and essay complement each other
As part of your application, you will be required to produce a short video and a supporting essay based on that video. Ensure that the two complement each other and are not discussing disjointed topics or themes.
3
Meet all requirements
Follow all scholarship instructions fully. For example, your video should not be less than 30 seconds while your essay should not be longer than 1,000 words.
4
Tell a compelling story
Capture and retain the attention of the reviewers by telling a compelling story both in your video and essay.
How the Georgia Future Champions Scholarship is Judged
Applications are judged based on the quality of the submitted video and essay. Besides meeting the required lengths, the two should answer the given prompt fully and demonstrate a candidate's suitability for the scholarship program. Additionally, they should be of high quality, both visually and stylistically.
Why We Love the Georgia Future Champions Scholarship
No required program of study
The scholarship supports all study programs. The only requirement is that the winning candidate must be studying at an accredited two- or four-year post-secondary institution within or outside Georgia.
Awards can be transferred to another institution
A winner who wishes to attend a different educational institution to the one given initially is free to do so within two months of the awards announcement date.
Fair selection process
The selection of the winner is done by a team from The Champion Firm without regard to any discriminatory basis such as race, gender, sexual orientation, or religion.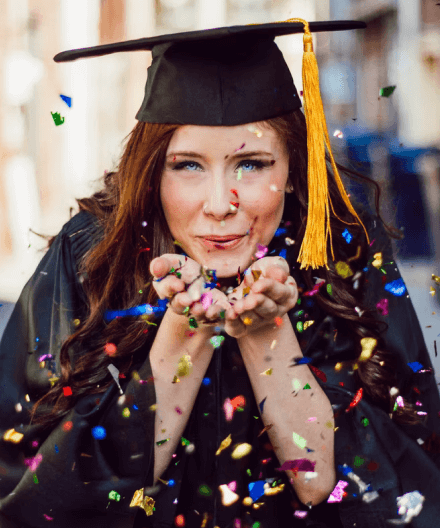 5 Facts About Georgia Future Champions Scholarship
Community Engagement is key to Champion Firm
The scholarship's sponsor and administrator, The Champion Firm, supports various community organizations and it issued $300,000 to charities and nonprofits in 2020 and 2021.
Scholarship award is paid directly to school
The $1,500- scholarship award is paid by check directly to the winner's institution of study, which promotes accountability in the management of the money.
Some individuals are ineligible
While the Georgia Future Champions Scholarship is open to a large group of students, employees of The Champion Firm and their immediate families are ineligible.
Winner submits additional documents
The winner of the scholarship award is required to sign and submit additional documents, including an Affidavit of Eligibility and a Publicity Release form.
Winner's list can be sent to you
You can request to be provided with the name of the scholarship winner within two months after the award announcement date by writing to The Champion Firm.