General Scholarship
$2,000–$4,000
Award Amount
5/1/2023
Submission Deadline
Explore Similar Scholarships
Location:
Grade Level:
The California Restaurant Foundation is a non-profit organization that uses restaurants to create tremendous opportunities for young people by providing youth with scholarships, skills, certifications, and resources to kick start their careers.
The foundation offers scholarships valued between $2,000 and $4,000 per recipient annually to 10 deserving high school seniors and undergraduate students pursuing higher education studies related to the food service and hospitality industries.
The California Restaurant Foundation strives to promote the health and prosperity of the foodservice industry by investing in the youth regardless of gender, age, race, ethnicity, national origin, sexual orientation or identity, disability, or any other bias through various scholarship programs and services.
Key Information of General Scholarship
Study Details
Country of Study
United States
Scholarship Details
Intended Level of Study
Undergraduate
Award Amount
$2,000–$4,000
General Scholarship Timeline
January 1, 2023
Application Opening Date
Applications usually open in early January — Commence compiling scholarship application material, including academic transcripts, letters of recommendation, and essays.
May 1, 2023
Submission Deadline
Submit scholarship application and supporting material by 11:59 PM PST — Check the website for precise details as the submission period approaches.
Scholarship Eligibility
To be eligible to apply, applicants must meet the following criteria.
Eligible Grade: High School Senior – Undergraduate
Age: 17 – 20
Required GPA: 2.5
Geographic Eligibility: California
Gender: Any
Race/Ethnicity: Any
Application Requirements
Here's what you need to submits besides your application.
How to ace the General Scholarship
1
Maintain an outstanding academic record
You need to demonstrate outstanding intellect and top-notch academic excellence in your application. Achieving and maintaining a minimum cumulative weighted grade point average of 2.5 or higher out of a 4.0 scale should suffice if you intend to be considered.
2
Demonstrate your career commitment in an essay
The essay component is an essential part of this scholarship, so demonstrate your strong commitment to the food service or hospitality industry by drafting a one-page essay, demonstratively articulating your short term and long-term career goals and highlighting what interests you the most about your chosen career field by informally referencing personalized experiences and sentiments.
3
Demonstrate good character and academic achievement
Demonstrate good character by being in good standing with your institution, especially for the second half of the award, and completing at least one grading term of a postsecondary program or be a high school senior directly entering into a postsecondary institution.
4
Create résumé satisfying minimum work hours
It is essential that you provide an up to date résumé as part of your application that satisfies the minimum hours of industry-related work experience, paid or voluntary —250 hours for high school students entering their first year, 400 hours for first-year college students entering sophomore year, and 550 hours for students beyond sophomore year.
How the General Scholarship is Judged
Candidates are assessed based on the merit of a solid personalized essay statement, verifiable minimum work experience hours, the value of the submitted online application, and academic transcript indicating at least 2.5 out of 4.0-grade point average.
Why We Love the General Scholarship
Straightforward application process
To apply, Sign Up, and create an account or log in with an existing account to access the online scholarship portal provided on the official scholarship website. After that, fill out all required sections of the online application form and submit all concerned materials accordingly.
Exposure to positive publicity
The scholarship award recipients are liable to be exposed to favorable publicity. So don't be surprised to see parts of your essay and photo used for marketing purposes and shared on the official website.
Variable cash prizes
The scholarship offers variable prizes of up to $2,000 for a 2-year degree and Up to $4,000 for 4-year degree programs, awarded in two installments upon the recipient providing proof of enrollment in two academic semesters.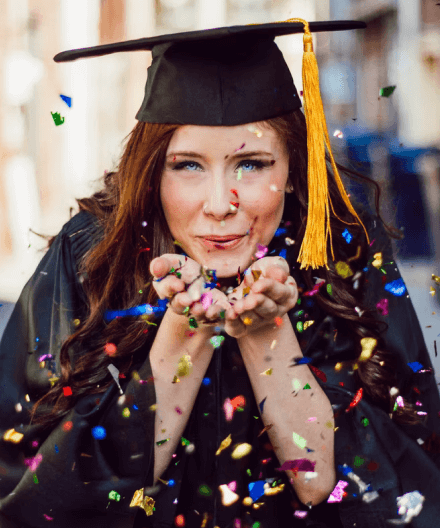 5 Facts About California Restaurant Foundation General Scholarship
Restricted to United States applicants only
To be eligible, you must be an applicant who is a U.S. Citizen, U.S. national, or a permanent resident in the United States, residing in California and attending college in either California or an out-of-state institution.
Education classification level
You must be currently enrolled in or will be enrolled in a minimum of nine credit hours at an accredited foodservice-related postsecondary institution comprising two consecutive semesters or terms starting in the fall.
Work experience verification
Ensure that you verify your work experience appropriately by proof of scanned paycheck stubs or a signed letter from an employer confirming hours worked, and Do not send copies of a W-2.
Additional documents to supply
Applicants must supply a copy of their program curriculum sourced from their college catalog or website, indicating the title of their major or degree, number of credit hours and all degree requirements information, and a high school or college transcript.
Restricted to specific career fields
The scholarship applies to only candidates pursuing a higher education career in hotel management, food science, culinary arts, dietetics, food service, hospitality management, and other hospitality plus culinary majors.