Freshman Engineering Scholarship
5/1/2023
Submission Deadline
Explore Similar Scholarships
College Major:
Location:
Grade Level:
The American Society of Heating, Refrigerating and Air-Conditioning Engineers (ASHRAE) proudly presents the Freshman Engineering Scholarship, which grants one first-year scholar studying a degree in engineering the amount of $5,000. Individuals must be first-year in an engineering program at an institution accredited by the Accreditation Board for Engineering and Technology (ABET).
Applicants must have a minimum GPA of 3.0 on a 4.0 scale or be within the top 30% of a class standing. The scholarship is looking for an individual with work experience and a proven dedication to their studies. Applicants need to show character, excellence, and leadership to meet the marking criteria of the scholarship.
ASHRAE provides scholars with necessary information regarding accreditation for academic programs students are looking to study. The scholarship also provides internship opportunities for all students, providing crucial practical experience. Applicants must demonstrate dedication and commitment to their degree.
Key Information of Freshman Engineering Scholarship
Study Details
Area of Study
Engineering
Country of Study
United States
Specific Schools
ABET Accredited
Scholarship Details
Intended Level of Study
Undergraduate
Freshman Engineering Scholarship Timeline
January 2023
Application Open Date
Applications open on January 1.
May 2023
Submission Deadline
The submission deadline is on May 1.
Scholarship Eligibility
To be eligible to apply, applicants must meet the following criteria.
Eligible Grade: College Freshman
Maximum Age: Any
Required GPA: 3
Geographic Eligibility: United States
Gender: Any
Race/Ethnicity: Any
Application Requirements
Here's what you need to submits besides your application.
Grade transcript
Recommendation letters
How to ace the Freshman Engineering Scholarship
1
Participate in HVAC&R activities
As part of the application process, one must describe the extent of their participation in HVAC&R activities. To give yourself the best possible chance of earning the scholarship, visit the ASHRAE website regularly to learn about HVAC&R activities and how you can be involved.
2
Explain your personal goals in detail
You are expected to provide a 100-200 word response indicating your personal and professional goals and your interests in the field of HVAC&R. Provide a thorough and well-articulated response in which you identify your aspirations and dedication to the area of study.
3
Form strong relationships with your recommenders
As part of your application, three references need to be submitted; one from an instructor or faculty advisor, one from a former or current employer, and one from a community leader. We suggest forming solid relationships with your recommenders and choosing people who can best represent your interests.
4
Showcase your dedication to the community
The scholarship looks for individuals who show excellence, character, and leadership. We suggest showing all the extracurricular activities you partake in within your application and demonstrating your service to the communities and others.
How the Freshman Engineering Scholarship is Judged
Applications are assessed based on academic achievements, recommendation letters, and HVAC&R activities involvement.
Why We Love the Freshman Engineering Scholarship
You can apply for further financial support
Winners and former applicants can re-apply for the scholarship the following year. Reapplying gives current winners and previous applicants the chance to secure $5,000 for the next academic year.
Applications are open to people under 18
The scholarship acknowledges the potential of youth and individuals who are still in their final year of high school. The scholarship is open to individuals under 18 and encourages people of all ages studying for an undergraduate degree to apply for the scholarship.
ASHRAE provides educational resources to all
ASHRAE notes the importance of knowledge by providing publications, learning groups, and student resources to support all students worldwide.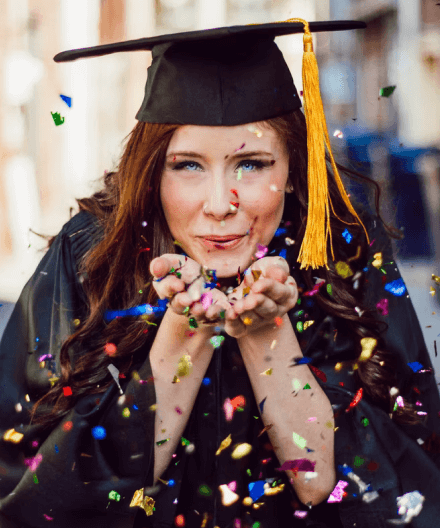 5 Facts About ASHRAE Freshman Engineering Scholarship
ASHRAE has more than 53,000 members
ASHRAE is an internationally recognized organization with more than 53,000 members across 120 countries who contribute to developing HVAC&R activities.
Over $50,000,000 has been raised towards research
ASHRAE has raised over $50,000,000 to support research projects that contribute to the development of HVAC&R.
ASHRAE has 176 active research projects
As part of the organization's initiative to develop heating, refrigeration, and air conditioning technologies, ASHRAE has 176 active research projects dedicated to sustainability.
ASHRAE provides internship opportunities
As a part of the organization's effort to educate students theoretically and practically, several internship opportunities are posted and made available on the ASHRAE website.
ASHRAE has granted over $2,250,000 in scholarships
Over the last 30 years, ASHRAE has awarded over $2,25 million in scholarships to over 400 students across the U.S.