Clubs of America Scholarship Award
8/31/2023
Submission Deadline
Explore Similar Scholarships
Location:
Grade Level:
Since 2014, the Clubs of America organization has created the Clubs of America Scholarship Award to financially support college students of academic excellence to reach their academic and career goals. The annual award worth $1,000 is granted to one college student at an accredited post-secondary institution in the U.S.
Each year, the $1,000-award is disbursed to the recipient's institution at the start of the fall semester. To apply, applicants must have a minimum GPA of 3.0 and send an essay to the provided address email. Each candidate must respond to the question "Where do you see yourself in 10 years?" in the text.
Clubs of America will notify the scholarship recipient by email once the program Committee has voted on the award. The entire grant amount will be paid to the financial assistance office of the winning candidate's institution right away.
Key Information of Clubs of America Scholarship Award
Study Details
Country of Study
United States
Scholarship Details
Intended Level of Study
Undergraduate
Clubs of America Scholarship Award Timeline
September 2022
Application Opening Date
Applications open on September 1.
August 2023
Submission Deadline
The submission deadline is on August 31.
September 2023
Awards Announcement Date
The program will announce the winner in September.
Scholarship Eligibility
To be eligible to apply, applicants must meet the following criteria.
Eligible Grade: College Freshman – College Senior
Maximum Age: Any
Required GPA: 3
Geographic Eligibility: United States
Gender: Any
Race/Ethnicity: Any
Application Requirements
Here's what you need to submits besides your application.
How to ace the Clubs of America Scholarship Award
1
Pay attention to the instructions
Keep in mind that your essay must be at least 600 words long and in Word or PDF format. There is no word limit, so take advantage of the space to respond to the question and show how your present studies can help you succeed in your job.
2
Maintain a good academic average
If you're thinking about applying for the scholarship, keep in mind that having a GPA of at least 3.0 is one of the requirements. As a result, in order to be eligible, you must commit academically.
3
Introduce yourself in a video
Applicants can upload a video, no longer than five minutes, addressing the question and introducing themselves. Utilize this opportunity to show off your passions. Although this is an option, keep in mind that sending the text is always mandatory.
4
Keep in mind the dates
The call's opening and ending months are the same every year. However, to ensure that you do not forget to submit your essay, keep reminding yourself of the deadlines and do not put off writing until the last possible moment.
How the Clubs of America Scholarship Award is Judged
The scholarship committee will only consider two factors while evaluating the applications: the essay answers and the student's academic average.
Why We Love the Clubs of America Scholarship Award
Its openness and inclusion
The Clubs of America Scholarship Award accepts applications from students from all around the United States, and each applicant's career choice is favorably appreciated.
The simplicity of the process
To apply, it is not necessary to fill out online forms or gather a large number of documents. You just have to send the essay to the indicated email.
Help during the application
Although the steps to apply are not complicated, the program is always available to answer any questions via email at scholarship@greatclubs.com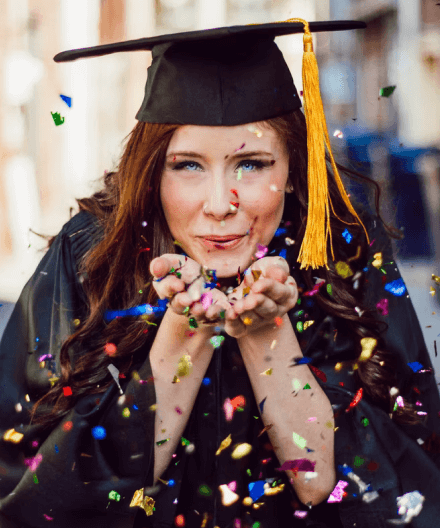 5 Facts About Clubs of America Scholarship Award
Past winners have attended good schools
Students from Temple University, Penn State University, and North Carolina A&T State University, among others, were among the scholarship beneficiaries.
It's a family business
Clubs of America is a family business founded on a dream and a lot of hard work, much like many other great American businesses.
An idea developed since 1994
Doug and Dirk Doretti conceived this in 1994, the brothers thought it was a new approach to run a microbreweries business because book and music clubs were popular.
Financial need is not required
Applicants need not demonstrate financial need.
YouTube submissions are optional
Applicants have the option to submit their essay in a five-minute video at the most — video submissions must also be sent in writing.